From Prince William's bullying to Royal family's lies: 10 revelations made by Harry and Meghan in Volume 2
Prince Harry and Meghan Markle have made more explosive revelations against the Royal family and its members, in Harry and Meghan Volume 2, which is now out on Netflix.
Updated on Dec 16, 2022 | 07:12 AM IST | 334K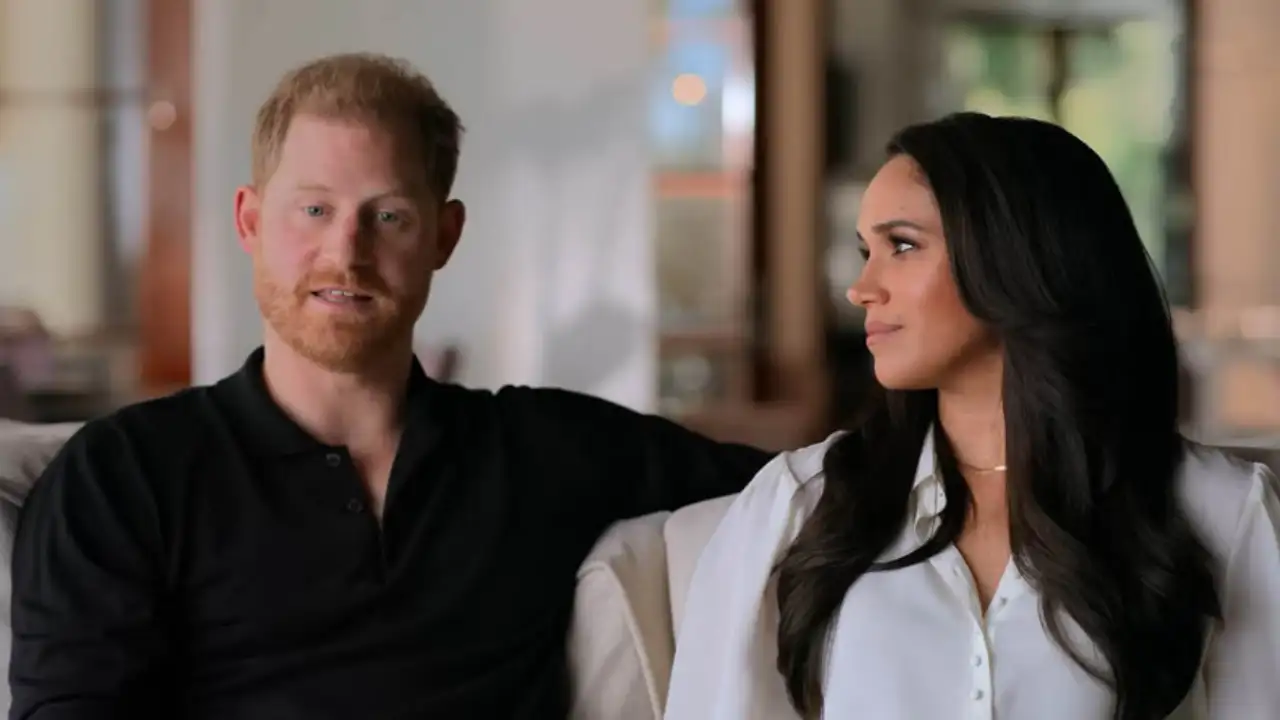 The much-awaited Volume 2 of Netflix's popular docuseries Harry and Meghan is finally out on Netflix. The final 3 episodes of Meghan Markle and Prince Harry's much-talked-about show have garnered the attention of global audiences, with the explosive revelations made by the Duke and Duchess of Sussex, against the British Royal family and its members. The show has bought more insights into Harry and Meghan's infamous exit from the British monarchy and how the entire process left the couple emotionally exhausted.
Have a look at the 10 explosive revelations made by Prince Harry and Meghan Markle in Volume 2 of the Netflix show...
1. The couple's first royal tour to Australia and the beginning of conflicts
In Volume 2 of the Harry and Meghan docuseries, the Duke and Duchess of Sussex revealed that their conflicts with the British Royal family began after the first royal tour to Australia, post-wedding. According to the famous couple, the royal family members realised how popular Meghan Markle and Prince Harry are. According to Harry, the British royals were "incredibly threatened" by the same.
2. The British family's issue with Meghan 'Stealing' the limelight
According to Prince Harry, someone who is marrying into the British Royal family is expected to always be a supporting act. However, things were different in Meghan Markle's case. "The issue is, when someone who's marrying into the family, who should be a supporting act, is then stealing the limelight or doing the job better than the person who was born to do this. That upsets people, it shifts the balance," said the Duke of Sussex.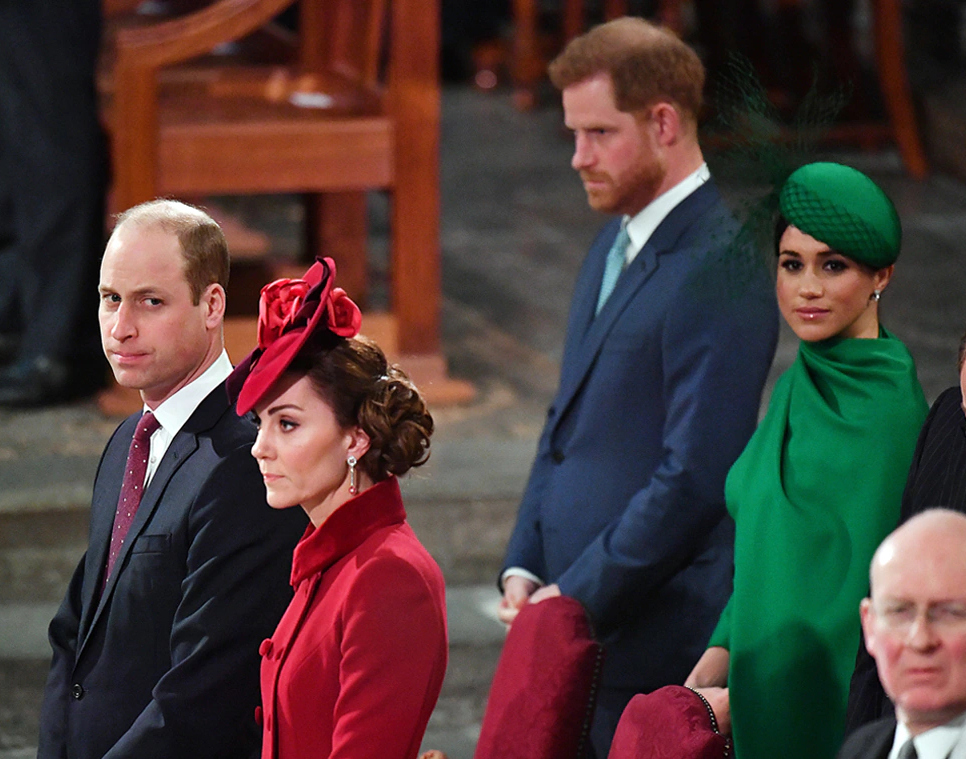 ALSO READ: Meghan Markle, Prince Harry's Netflix series: 15 major revelations made by the royal couple
3. Prince William 'bullied' Harry out of the Royal family
In the Liz Garbus directorial, Prince Harry claimed that it was Prince William who bullied him out of the royal family, to the much shock of the audience. "It was terrifying to have my brother scream and shout at me," recalled the Duke of Sussex, who was visibly distraught with the memories of the same. He also added that the Royal family 'traded' stories with the press.
4. King Charles 'spread' false stories against Harry and Meghan
In the final episodes, Prince Harry revealed that his father, King Charles III told stories about him and Meghan, and possibly leaked the same to the media. Harry also claimed that the Royal family not only leaks but also plants fake stories in the media. 
5. When William broke his promise
According to Harry, he and William had sworn to never 'trade' stories to the media, when they used to share an office within Kensington Palace. "And to see my brother's office copy the very same thing we promised the two of us would never ever do, that was heartbreaking," said the Duke of Sussex.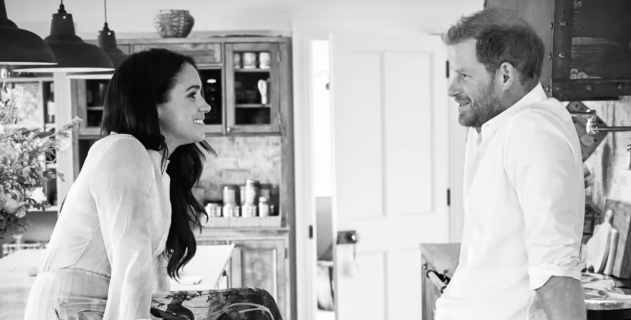 ALSO READ: Prince Harry and Meghan Markle not losing their Sussex titles amid Harry & Meghan drama?
6. King Charles leaked Harry and Meghan's plans to move to Canada
In Volume 2 of the Netflix docuseries, Meghan Markle claimed that it was King Charles III (or his staff), who leaked their plans to move to Canada, to the media. "His dad said 'Put it in writing' and he did and it was just five days later it was on the front page of a newspaper," revealed the Duchess of Sussex. According to Harry, he was reluctant to follow his father's instructions, as when he did it the last time, it ended up with the media. 
7. The Queen's silence
According to Harry, a meeting was arranged with the Queen, who is also his grandmother, at her country home Sandringham with his brother and father in attendance. Prince William ended up shouting at Harry, while their father was saying things that were not true. But Queen Elizabeth II, who witnessed everything, chose to remain silent.
8. When William released a joint statement with Harry without permission
In the final episodes of the Netflix series, Prince Harry also narrated how he got to know about a joint statement that was put out in his name and his brother William's name. In the statement, the brothers' duo had quashed the rumours of William 'bullying' Harry and Meghan out of the Royal family. According to Harry, it was put out without his permission.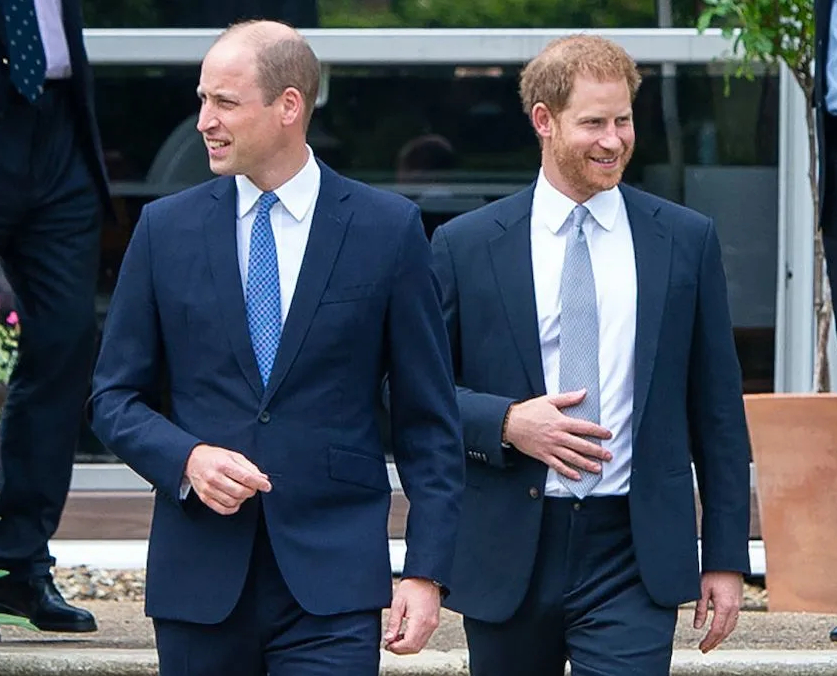 ALSO READ: Howard Stern reacts to Harry & Meghan, calls the docuseries 'like the Kardashians except boring'
9. The couple was denied permission to meet the Queen
Prince Harry and Meghan Markle were planning to meet Queen Elizabeth II, to discuss their plans to move abroad, in late 2019. However, right before they got onto the plane, an urgent message came to Harry saying 'You are not allowed to go and see Her Majesty'. "Once we got back in the U.K., I rang my grandmother and said, 'I'm now told that you're busy.' And she goes, 'Yes, I didn't know I was busy. I've been told that I'm busy all week. And I was like, Wow," revealed the Duke of Sussex.
10. Harry and Meghan's engagement has a connection with Princess Diana
Interestingly, Harry also revealed that his engagement announcement with Meghan has a special connection with his late mother, Princess Diana. "Once we announced our engagement on Valentine's Day, I got messages from two completely different people who sent me the front page of the Daily Mail from Valentine's Day 1984, of my mother announcing she was pregnant with me," divulged the Prince.
ALSO READ: All about Harry & Meghan Volume 2: Trailer, release date, bombshell revelations and more
About The Author
Hopelessly in love with Indian cinema, Akhila grew up watching Malayalam and Tamil films and those are still her firs...t loves. She focuses on writing about South films and Bollywood and tracking and keeping an eye on everyday entertainment. Akhila is an M.S. Communication graduate and has been active in the world of film journalism for the last 8 years. She is a diehard Mani Ratnam-AR Rahman fangirl.
Read more
Top Comments
There are no comments in this article yet. Be first to post one!