From Will Smith Slapping incident to EnvelopeGate; Here are Top 5 Oscars Controversies of all time
Since the very beginning, Oscars have always been wrapped up in controversies and backlash. Read more to know biggest Oscar controversies
Updated on Mar 16, 2023 | 10:39 AM IST | 75.4K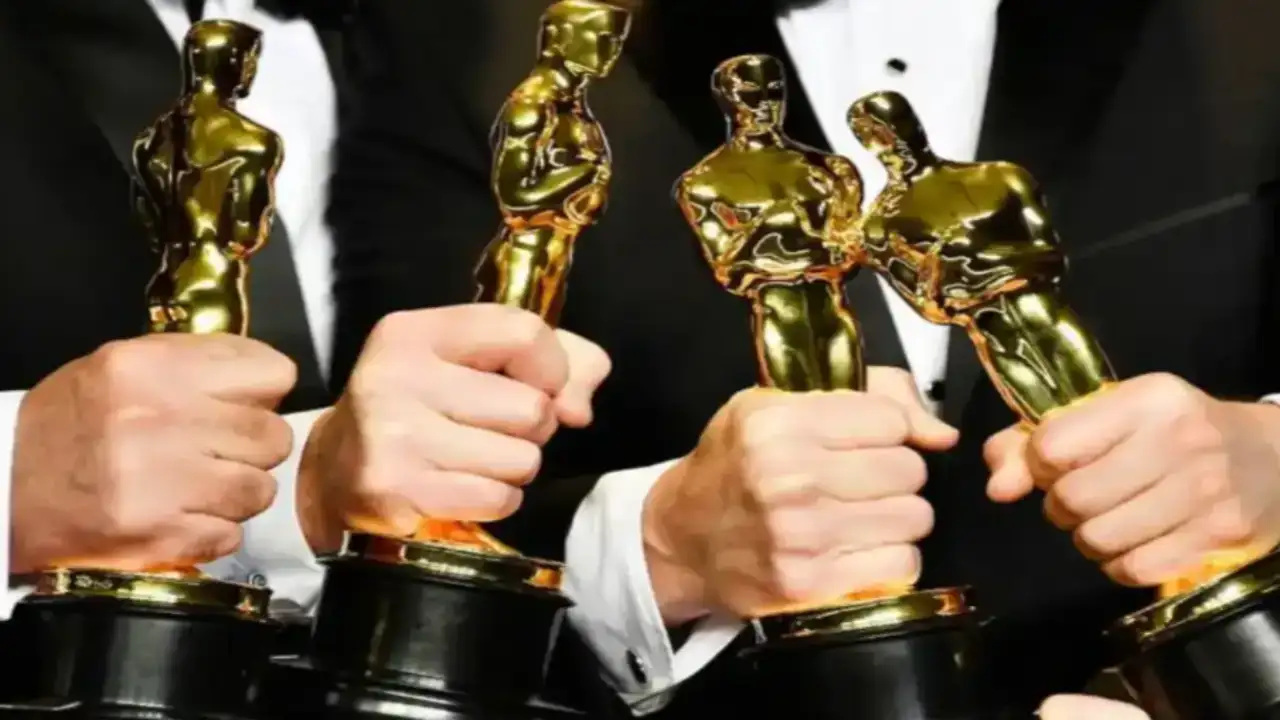 The Oscars is certainly one of the most prestigious ceremonies which is highly awaited amongst the artists. The media covers this ceremony with the hawk-like attention to capture the shady and awkward moments.
In this manner some controversies like Will Smith slapping Chris Rock get forever imprinted on mind. Here are the top five Oscars controversies of all time.  
Top Oscars Controveries 
1.   Hugh Grant rude to Ashley Graham
At the 95th Academy Awards, Hugh Grant's response to Ashley Graham at the red carpet was termed as 'obnoxious'. The rude answers or lack of answers did not sit well with the netizens as they called out Hugh Grant for his behavior.   
2.   Will Smith slapped Chris Rock
At the 2022 Oscars, Will Smith slapped Chris Rock on stage as he joked about former's wife Jada. Smith also shouted at Chris Rock to keep Jada's name out of his mouth. This caused Will Smith getting banned from Oscars for ten years and him resigning from the Academy.  
3.   Marlon Brando refused to accept award  
At the 1973 Oscars, Marlon Brando won the Best Actor award for his role in The Godfather. However, he refused to accept his award. Sacheen Littlefeather spoke on behalf of Brando and said that he will not accept Oscars because of depiction of Native Americans in Hollywood movies and due to protests for Wounded Knee in South Dakota.
4.   Envelope Gate
At the 2017 Oscars the presenters were given the wrong envelope for the best picture winner and they announced La La Land. Halfway through the speech of La La Land, producers of Oscars announced that there was a mistake and Moonlight was the real winner. This garnered huge criticism from social media.  
5.   Oscar So White
OscarSoWhite was a hashtag started by April Reign which highlighted the racism within the Academy Awards by showing that out of twenty actors nominated for 2015 awards, none were the people of color. This soon started trending and brought many changes with the Academy.
ALSO READ: Oscars 2023: Everything Everywhere All at Once sweeps the 95th Academy Awards with 7 wins
Oscars 2023
Who got Oscar award in 2023?
Everything Everywhere All at Once completed its sweep of major industry awards at the 95th Academy Awards Sunday night. The genre-defying film took home the Oscars for best picture and best director, and several cast members earned individual acting awards.
---
Who won best picture 2023?
Michelle Yeoh made history as the first Asian best actress winner, and Brendan Fraser won best actor for "The Whale." "All Quiet on the Western Front" won best international feature. Everything Everywhere All at Once won best picture.
---
Who presented Best Actor Oscar 2023?
Oscar winners Jessica Chastain and Halle Berry present the awards for actress and actor in a leading role. Last year's documentary feature winner Questlove presented the category this year after the slap "skirmish" eclipsed his big win last year.
---
About The Author
A writer with 2+ years of experience, addicted to movies, coffee, and traveling. Currently curating content for Hollywoo...d, from movies to TV shows and currently making web a more entertaining place. Read more
Top Comments
There are no comments in this article yet. Be first to post one!