Fubar: Will there be a season two of Arnold Schwarzenegger's action-comedy series? Here's what we speculate
Fubar premiered on May 25, 2023, here's what we know about the future of the action-comedy television series starring Arnold Schwarzenegger.
Updated on Sep 07, 2023 | 10:22 PM IST | 325.7K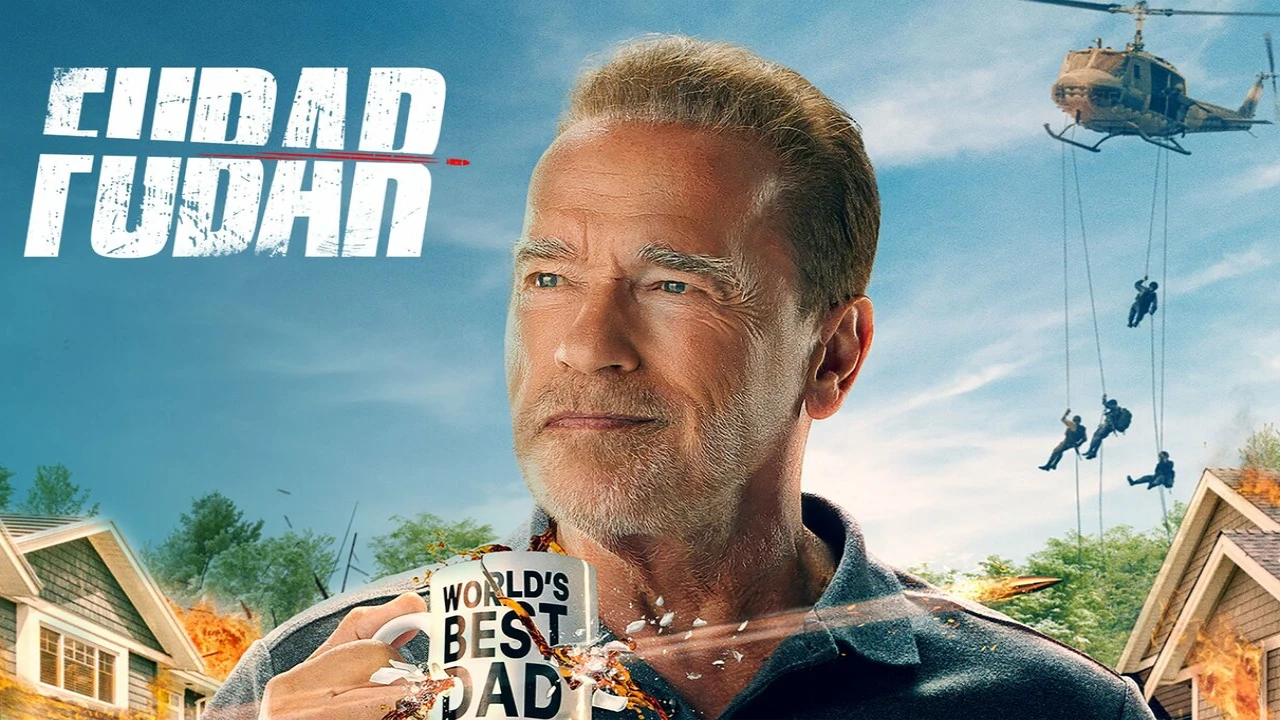 Key Highlight
Action comedy television series Fubar premiered on Netflix on May 25, 2023

The show stars Arnold Schwarzenegger and Monica Barbaro as father and daughter
American action comedy television series Fubar premiered on May 25, 2023, and ever since, the fans have been excited to know if the show will be renewed for a season two. Continue reading to know if the Arnold Schwarzenegger and Monica Barbaro starrer has been renewed for a season two or if this was the first and only season of the series.
Is Fubar getting a season two?
Even though no official announcement has been made, it is possible that Fubar gets renewed by Netflix for a season. The series, which is Schwarzenegger's first television role in his long career, has been performing well on the charts giving netizens hope for a season two. As per Netflix, Fubar dethroned the popular Bridgerton spinoff Queen Charlotte: A Bridgerton Story from the number one position three weeks after its release.
ALSO READ: Fubar: Arnold Schwarzenegger is back in action; Check cast, release date, streaming details, and more
Fubar was viewed for 88.94 million hours in its first four days. Netflix's description of the series says, "When a father and daughter discover they both secretly work for the CIA, an already dicey undercover mission turns into a dysfunctional family affair." Created by Nick Santora, the series stars Schwarzenegger as Luke Brunner and Monica Barbaro as Emma Brunner. The 8-episode show was filmed in Belgium and Toronto from April to September 2022. Fubar is in the top ten list of 89 countries and it is number one in 78 of the countries.
Netflix will make the decision about its renewal after viewing the numbers and statistics for more than a month but the current performance of the series is already looking positive for a potential season two. Thanking fans for the response, Schwarzenegger wrote, "Thank you for making FUBAR Numero Uno on @netflix. I always say that I'm not self-made." He added, "This success belongs to all of us, the writers, the cast, the crew, Netflix, @Skydance, and of course, the millions of fans around the world. You made this show a hit. I'm so grateful."
Schwarzenegger told The Hollywood Reporter, "David Ellison [executive producer] came to me with the idea of a TV show. I said, 'It has to be something where I can use all my aspects and talents. It has to be fun. It has to be action-packed. It has to be sweet. And we shouldn't try to get around my age — let's play my age.' He came up with the idea of doing a True Lies-type thing." Apart from the Terminator star and Barbaro, the series also features Milan Carter, Gabriel Luna, Fortune Feimster, Travis Van Winkle, and Fabiana Udenio.
ALSO READ: Did Arnold Schwarzenegger's series FUBAR fail to impress Netflix fans? Here's what we know
FAQs
How old is Arnold Schwarzenegger?
Schwarzenegger is 75 years old.
---
When did Fubar premiere?
Fubar premiered on May 25, 2023.
---
About The Author
An author, content writer, and avid reader, Meenal loves the world of fantasy, fiction, literature, cinema, and
...
Read more
Top Comments
There are no comments in this article yet. Be first to post one!