General Hospital Spoilers: Will Nina's decision ruin her relationship with Sonny?
General Hospital Spoilers, 27 April 2023: From Nina's hasty decision to Michael-Sonny not getting along, here's what you can expect
Updated on Apr 27, 2023 | 02:38 PM IST | 318.1K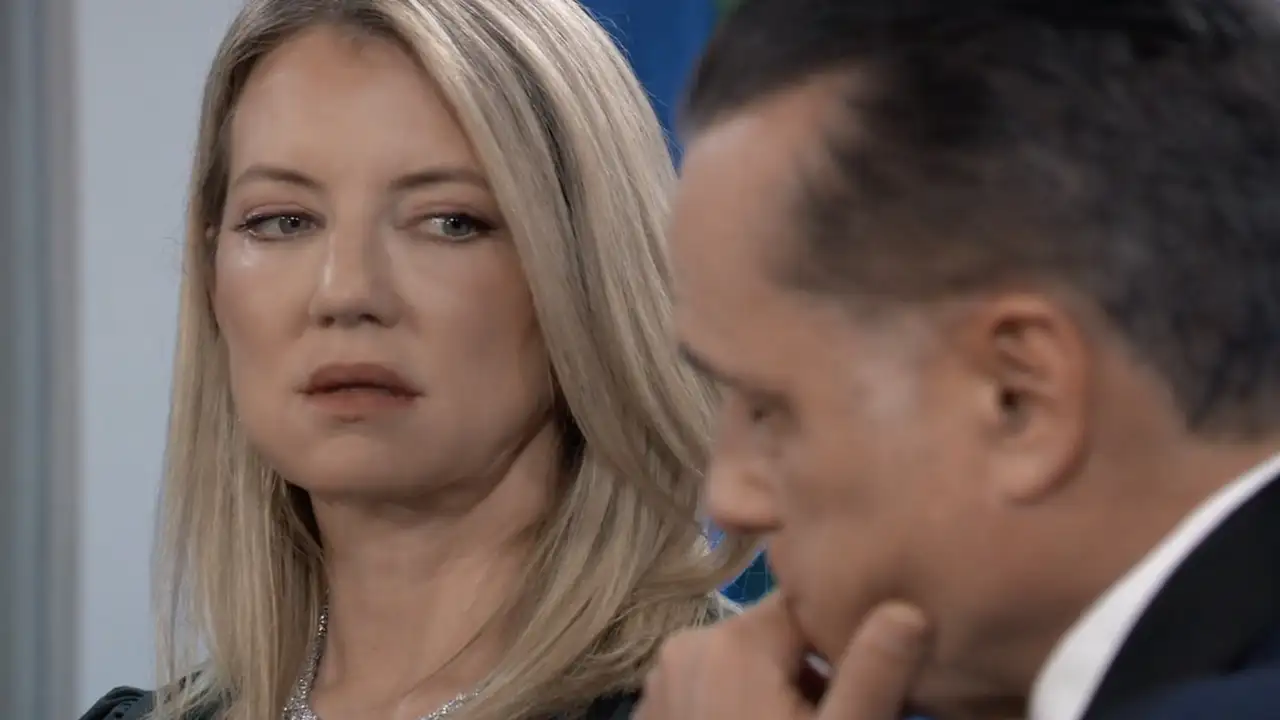 Fans of the television soap opera General Hospital can expect wedding surprises, guilty mistakes, family tension, and lots of potential drama from the upcoming episodes of the long-running ABC series. Keep reading to find out the spoilers and highlights for the 27 April 2023 episode of General Hospital. 
General Hospital Spoilers Highlights
Willow, played by Katelyn MacMullen, is all set to walk down the aisle at her wedding but her mother Nina, played by Cynthia Watros, is miserable in grief. She just cannot accept that Sonny is invited to her daughter's wedding but she isn't. Regardless, Nina has her best friend Ava, played by Maura West, by her side who can be trusted to give her a reality check. 
ALSO READ: General Hospital Spoilers: Will Willow finally get her dream deathbed wedding?
When Ava finds out that Nina called the SEC on Carly, played by Laura Wright, she doesn't mince words. Sure, she may have suggested this idea herself a few weeks ago despite Nina's refusal, but things have changed. Ava tells her friend that this decision might cost Nina her relationship with Sonny, played by Maurice Benard.
Nina decides to make a bold move, but what will it be? Is she going to call Martin and tell him to hold off? Will it be too late to save the mess or will Nina be able to stop the worst from happening? Willow is beyond happy to marry Michael, played by Chad Duell, and she cannot wait for them to officially be married. Carly, who is the mother of the groom is her maid of honour and is happily walking her down the aisle.
Meanwhile, Sam, played by Kelly Monaco, is ready to officiate the wedding. Willow even convinced Michael to invite Sonny to the wedding though she refused to invite her own mother. Will everything go exactly how she imagined things to be or is this the calm before a storm? It seems like something will definitely go wrong especially since Michael's takedown of Sonny is scheduled for the same time as the wedding.
ALSO READ: General Hospital Spoilers: Will Willow and Michael's wedding go without a hitch?
Brook Lynn, played by Amanda Setton, and Ned, played by Wally Kurth, are stuck navigating some tricky dynamics as ELQ's future hangs in the middle. Will they be able to fix things? Dante, played by Dominic Zamprogna, might be forced to play peacemaker between Michael and Sonny as they clearly seem to not be getting along at all. Will they keep it together for Willow and the wedding's sake?
FAQs
Which network does General Hospital air on?
General Hospital airs on ABC.
---
When did General Hospital premiere?
General Hospital premiered on ABC on April 1, 1963.
---
Where can I stream General Hospital?
General Hospital episodes are available to stream on Hulu.
---
About The Author
An author, content writer, and avid reader, Meenal loves the world of fantasy, fiction, literature, cinema, and
...
Read more
Top Comments
There are no comments in this article yet. Be first to post one!