Gisele Bündchen feels her divorce with Tom Brady was 'like a death and a rebirth'
Gisele Bündchen and Tom Brady got divorced in 2022 after 13 long years of marriage and the model has spoken about how she feels regarding it.
Published on Mar 23, 2023 | 11:39 AM IST | 245.9K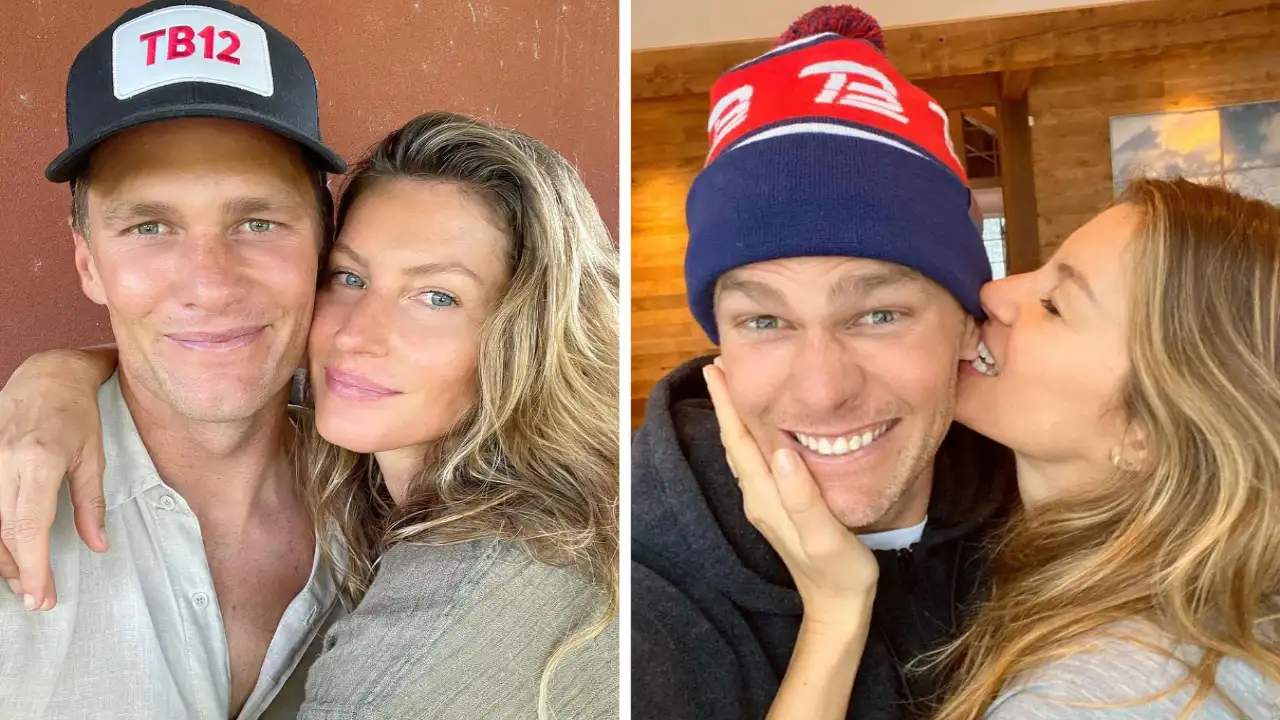 Brazilian supermodel Gisele Bündchen and former American football player Tom Brady got divorced in 2022 after 13 long years of marriage and the 42-year-old has spoken up about how she feels regarding it. During a conversation with Vanity Fair, Bundchen described the divorce to feel "like a death and a rebirth." Continue reading to find out the details.
Gisele Bündchen on divorce with Tom Brady
Bündchen describes the loss of her marriage to be "the death of [her] dream." She added while getting emotional, "It's tough because you imagine your life was going to be a certain way, and you did everything you could, you know? I believed in fairy tales when I was a kid. I think it's beautiful to believe in that. I mean, I'm so grateful I did."
The model continued, "You give everything you got to achieve your dream. You give a hundred percent of yourself, and it's heartbreaking when it doesn't end up the way you hoped for, and worked for, but you can only do your part." Brady announced his retirement in February 2022, followed by his return a month after, in March 2022. Bündchen and Brady officially split in October 2022 leading to several rumors that their divorce happened because the 45-year-old quarterback had decided to un-retire.
ALSO READ: Gisele Bündchen drops a CUTE comment on Tom Brady's post for daughter Vivian's 10th birthday following divorce
Brady announced his official retirement from football last month, three months after the divorce, claiming that he was retiring "for good" now. Bündchen thought the rumors were "very hurtful" and "the craziest thing" she had ever heard. "Listen, I have always cheered for him, and I would continue forever. If there's one person I want to be the happiest in the world, it's him, believe me. I want him to achieve and to conquer. I want all his dreams to come true. That's what I want, really, from the bottom of my heart," she said.
"When you love someone, you don't put them in a jail and say, 'You have to live this life.' You set them free to be who they are, and if you want to fly the same direction, then that's amazing," Bundchen explained. The former super-couple was set up on a "blind date" by their mutual friend in 2006. "I knew right way—the first time I saw him," she had told the magazine in 2009. "You know that feeling of, like, you can't get enough? From the first day we met, we've never spent one day without speaking to each other," Bündchen had said.
FAQs
How old is Gisele Bündchen?
Bündchen is 42 years old.
---
What is Gisele Bündchen's nationality?
Bündchen is Brazilian.
---
When did Gisele Bündchen and Tom Brady get divorced?
Bündchen and Brady got divorced in 2022.
---
About The Author
An author, content writer, and avid reader, Meenal loves the world of fantasy, fiction, literature, cinema, and
...
Read more
Top Comments
There are no comments in this article yet. Be first to post one!