Hailey Bieber opens up about her Patent Foramen Ovale condition as it hits one year mark; Details here
Hailey Bieber recently took to Instagram to spread awareness about the condition called Patent Foramen Ovale (PFO)
Published on Mar 12, 2023 | 12:10 PM IST | 65.1K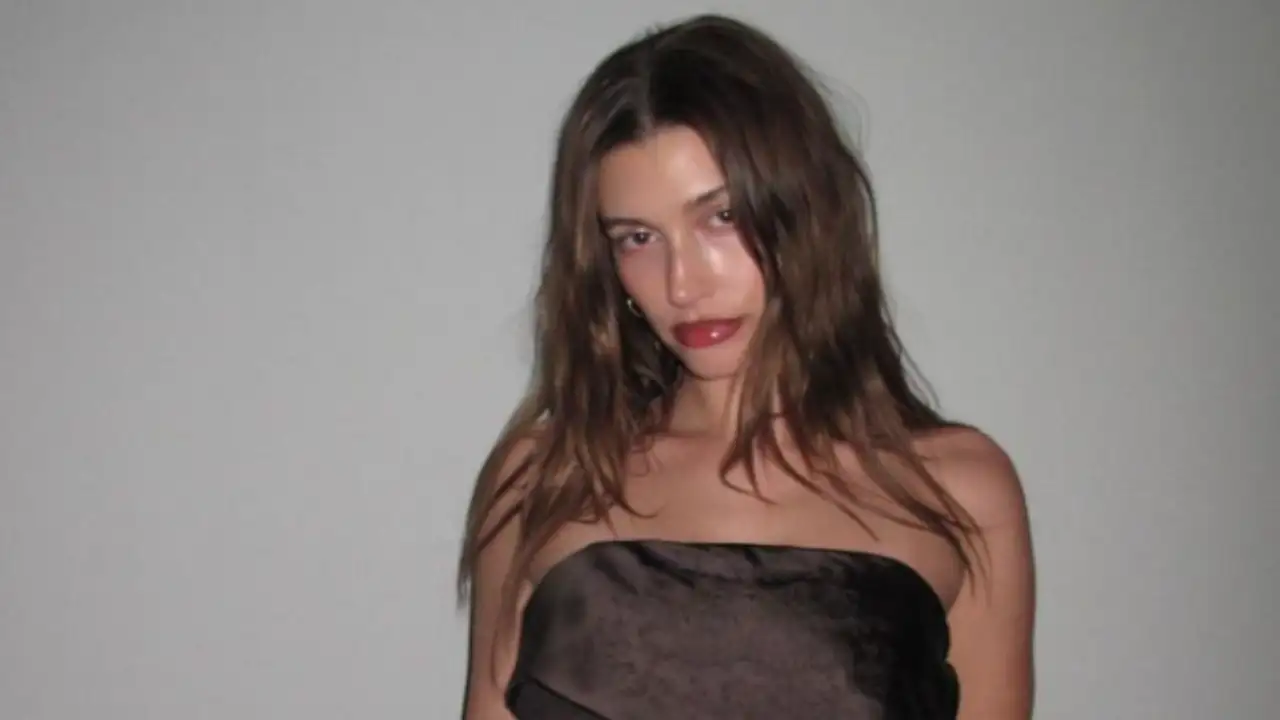 Hailey Bieber recently opened up about the health scare that she experienced which helped in diagnosing Patent Foramen Ovale (PFO) on one year mark. In this condition, a hole exists between the right and left side of the heart. The 26 year old model wrote in her Instagram story that it has been one year since she suffered from a mini stroke which led to the PFO diagnosis. She also attached a YouTube video that she recorded one year back explaining how she found out about the condition.
Hailey Bieber on Patent Foramen Ovale (PFO)
On her Instagram story, Hailey Bieber wrote that since it has been one year since the diagnosis she wanted to share all the information that she had learned with the others. She also shared a donation link to UCLA Health which helped the model with the diagnosis of this condition.
ALSO READ: Fans call out Hailey Bieber for copying Selena Gomez as old videos resurfaces
ALSO READ: Selena Gomez-Hailey Bieber drama: Crowd shouts 'f**k Hailey' as Justin Bieber performs on stage
The next Instagram story slides, Hailey Bieber shares the fact about this heart condition and calls the same 'congenital heart defect'. As per UCLA Health, more than fifty percent of people who have a stroke without a known cause are more likely to have Patent Foramen Ovale (PFO).       
In the YouTube video that Hailey Bieber posted last year, the model explained how she had undergone a transcranial Doppler after the mini stroke that she suffered. She said that the closure procedure to cover the hole in her heart went smoothly as she is on her way for a fast recovery process.
Hailey Bieber felt quite relieved after figuring everything out and the closure procedure enabled them to close the hole and move on from the scary situation.
ALSO READ: Did Justin Bieber and Hailey split up amidst an eyebrow feud? Fans believe so
Hailey Bieber
What syndrome does Hailey Bieber have?
In March, the 26-year-old model was admitted to the hospital with stroke-like symptoms caused by a blood clot in her brain. Upon her hospitalization, Baldwin Bieber was diagnosed with a patent foramen ovale or PFO, a small opening in the heart that didn't close the way it should after birth.
---
How did Hailey and Justin meet?
They met in 2009, when she was just 12 years old, at a taping of the Today show.
---
What caused Hailey stroke?
Bieber was diagnosed with a small opening in her heart, called a Patent Foramen Ovale or PFO, that didn't close the way it should after birth. This caused the blood clot to move from her heart to her brain, and led to her mini stroke.
---
About The Author
A writer with 2+ years of experience, addicted to movies, coffee, and traveling. Currently curating content for Hollywoo...d, from movies to TV shows and currently making web a more entertaining place. Read more
Top Comments
There are no comments in this article yet. Be first to post one!