Hailey Bieber steps out on brunch date with Justin Bieber amongst all the social media drama; DETAILS here
Hailey Bieber stepped out for a Sunday brunch date with husband Justin Bieber.
Published on Mar 27, 2023 | 09:37 AM IST | 221.9K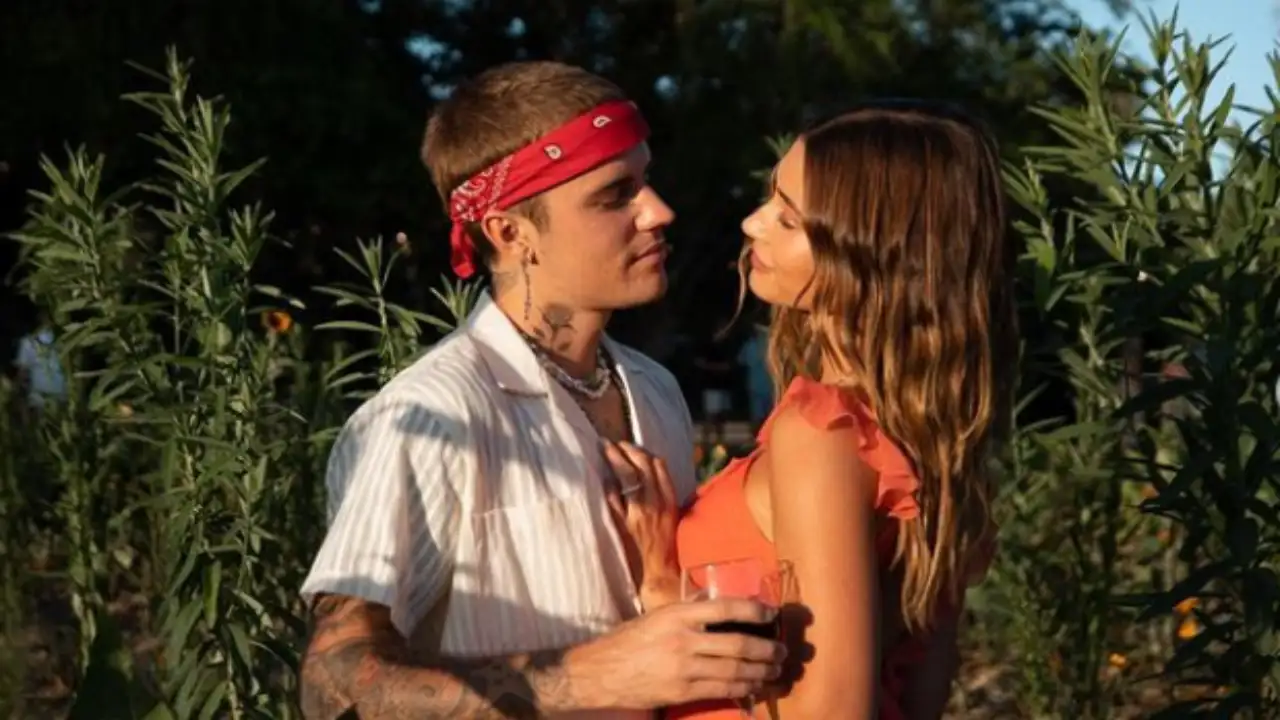 The social media drama can be draining with all the bullying and online hate from the people who don't even know you. Well it seems like all the social media drama has taken a toll on Hailey Bieber. The 26 year model approached Selena Gomez a couple of days back as she has been on the receiving end of the death threats. Gomez made it clear that she does not support any kind of hate and to be more thoughtful of other people's mental health. The model and the singer are now even following each other on Instagram.
Amid all this, Hailey Bieber stepped out for a Sunday brunch date with husband Justin Bieber. Here is everything that we know.   
Hailey and Justin Bieber on a brunch date
On Sunday brunch date Hailey Baldwin Bieber and Justin Bieber were seen enjoying the weather in Los Angeles. The couple was also photographed sharing a kiss as they were leaving the Great White restaurant on March 26, 2023 in California. This was the first time that the couple was seen together for the first time since the 26 year old model approached Selena Gomez for the escalating situation on social media.   
As per the photographs captured, Hailey Bieber was seen donning a white tank top with beige trousers along with a long orange coat. She finished her look with an orange cap while keeping her hair open and heels. Meanwhile Justin Bieber could be seen in a checkered trouser along with a sweatshirt. He completed his look with a jacket, a baseball cap, and white shoes.
On Friday, Hailey Bieber requested fans to be more thoughtful of posting anything mean on social media after facing death threats. Both Selena Gomez and Hailey Bieber hoped that people can move past this ongoing narrative.  
ALSO READ: Hailey Bieber shares new PICS as she goes trekking; Fan says she has 'the strongest heart'
Hailey Bieber
Are Selena Gomez and Hailey Bieber friends?
Hailey gave an interview in September 2022 on the Call Her Daddy podcast, where she said she and Gomez have spoken and are on good terms.
---
What is the drama between Selena and Hailey?
In her post from the morning of March 24, Selena claimed that Hailey has been on the receiving end of intense, hateful online bullying, including getting death threats. It's important that both Selena and Hailey have called out how "extremely harmful" this kind of behavior is from fans.
---
What is Hailey Bieber's medical condition?
It's also known as a mini-stroke. The American Stroke Association says TIAs are caused by a clot or blockage in the brain. The clot usually dissolves on its own or it gets dislodged. Bieber said on the podcast that she was in Palm Springs, California, at the time of the health scare.
---
About The Author
A writer with 2+ years of experience, addicted to movies, coffee, and traveling. Currently curating content for Holly...wood, from movies to TV shows and currently making web a more entertaining place.
Read more
Top Comments
There are no comments in this article yet. Be first to post one!