Hidden Strike trailer out: Jackie Chan and John Cena unite for action-comedy film, fans call it 'freakin sick'
The trailer of Hidden Strike is out and fans are excited to watch martial arts icon Jackie Chan and wrestling star John Cena together onscreen.
Updated on Jul 29, 2023 | 08:23 AM IST | 441.8K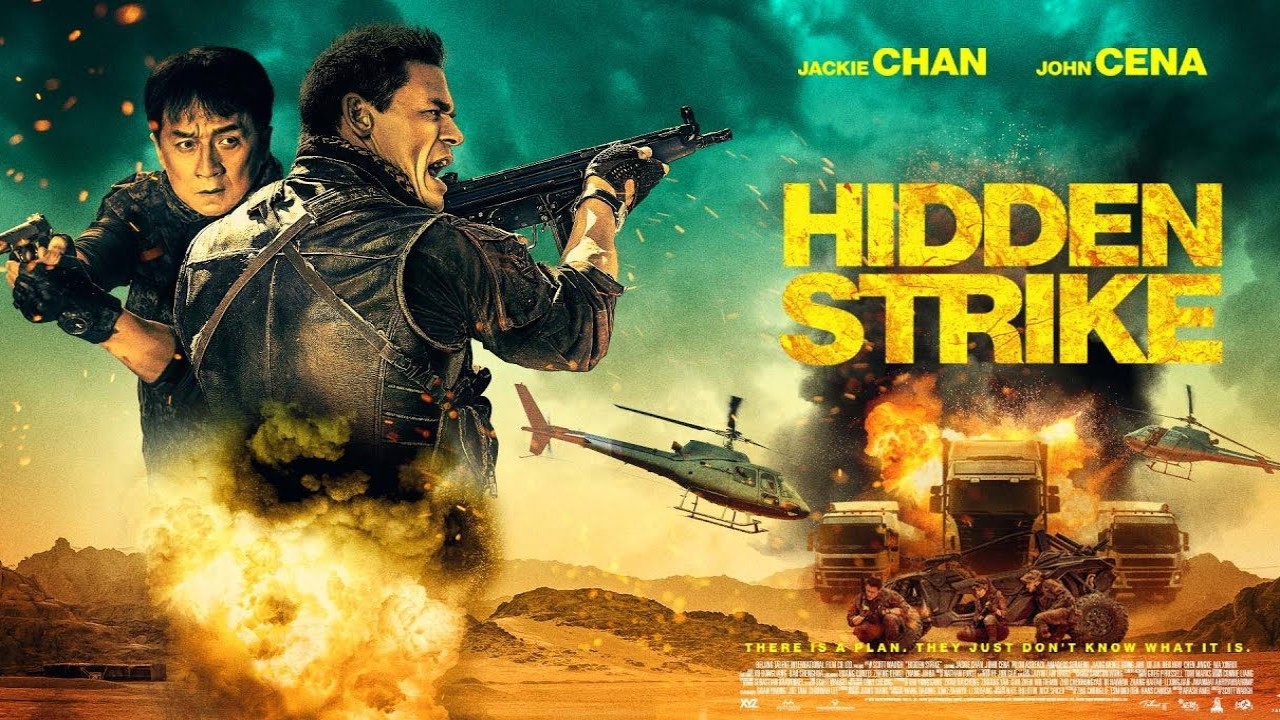 Key Highlight
Hidden Strike is an upcoming action comedy film directed by Scott Waugh

The film stars popular action stars Jackie Chan and John Cena as special force agents
Action-comedy film Hidden Strike has been long awaited by fans of Jackie Chan and John Cena and now the trailer of the explosive project was released on Tuesday, May 30, much to the elation of netizens across the globe. Keep reading to know more details about the trailer and the upcoming film starring the martial artist and the professional wrestler.
Hidden Strike trailer out, check it below
Hidden Strike is an action thriller with comedy touches as Chan and Cena play special forces soldiers Luo Feng and Chris Van Horne. Even though no release date has been announced for the much-delayed film, the trailer's release means it is not too far off. Directed by Need for Speed director Scott Waugh, the film was first announced back in 2018 and even though the filming wrapped years ago, the film's release was put on halt due to multiple factors.
ALSO READ: The Color Purple trailer out: Fans gush over 'black excellence' in upcoming musical drama starring Fantasia
Hidden Strike's name was also changed multiple times with the changes including titles like Project X, Project X-Traction, and Snafu. The trailer's description says, "Two ex-special forces soldiers must escort a group of civilians along Baghdad's 'Highway of Death' to the safety of the Green Zone. Hidden Strike - coming soon!!" The trailer shows explosives, intense moments, thrilling scenes, destruction shots, and banter between Chan and Cena.
The video includes statements like, "In the near future, an oil war is about to explode and only two men can stop it," and "Hit the roach and everything on it." Shot in China, the film is expected to release in theatres this year. Chan and Cena will also be a part of another project this year as they voice Splinter and Rocksteady in the animated film Teenage Mutant Ninja Turtles: Mutant Mayhem. Meanwhile, here is how fans are reacting to the trailer.
Fan reactions to Hidden Strike's trailer
While one user tweeted, "Okay, ngl, this looks dope. The fact that Jackie Chan is still kickin' and is basically checking off most American action movie stars is freakin sick [starry-eyed face emoji]," another wrote, "I hope this is shown at a cinema near me. This is a day one watch / book a day off work to watch film." A third said, "Finally! Gonna be there opening weekend for this one."
One netizen gushed, "Omgggg best thing to ever happen!!! Cant wait for @JohnCena and @EyeOfJackieChan  to set the screen on FIREE! The wait is FINALLY OVER!" Another commented, "Hidden Strike features John Cena and Jackie in the same movie, I'm going to love this one." Meanwhile, a third said, "Jackie Chan and John Cena, I didn't see that coming #HiddenStrike [fire emoji]," and a fourth added, "Just saw the trailer of Hidden Strike. I think that movie will be the biggest hit of 2023."
ALSO READ: Elemental trailer out now: Fans praise visually pleasing romcom; check plot, cast, and other details
FAQs
When is The Hidden Strike releasing?
Hidden Strike does not have a set release date as of now.
---
How old is Jackie Chan?
Chan is 69 years old.
---
How old is John Cena?
Cena is 46 years old.
---
About The Author
An author, content writer, and avid reader, Meenal loves the world of fantasy, fiction, literature, cinema, and
...
Read more
Top Comments
There are no comments in this article yet. Be first to post one!