'His mom was MJ': Spider-Man actress Kirsten Dunst jokes about her kid holding superhero umbrella; Fans go 'Aww'
Kirsten Dunst, the actress who famously portrayed Mary Jane Watson in the Spider-Man trilogy, shared a heartwarming moment of her child holding a superhero umbrella
Published on Sep 18, 2023 | 06:16 PM IST | 57.1K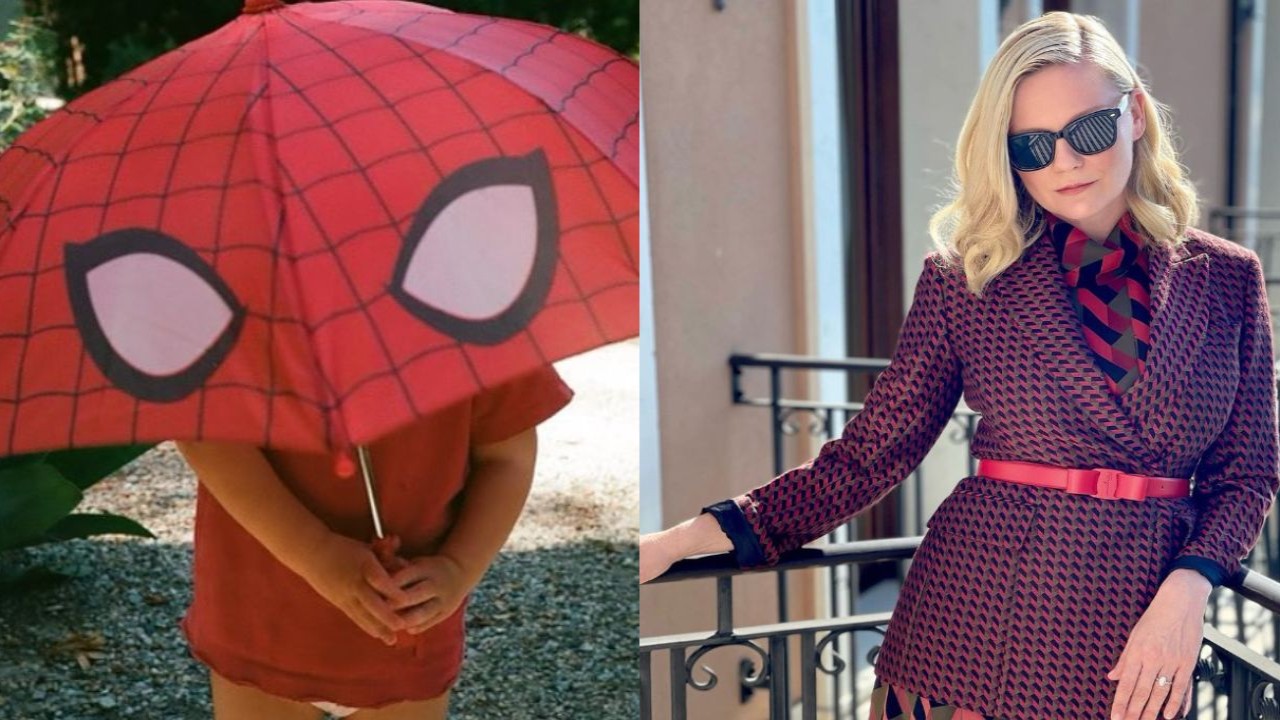 Key Highlight
Kirsten's Instagram post shows her child holding a Spider-Man umbrella, creating a connection

Fans globally reacted with adoration and nostalgia, expressing love for Dunst's past role
In a recent Instagram post, Kirsten Dunst, the actress who famously portrayed Mary Jane Watson in the Spider-Man trilogy, shared a heartwarming moment of her child holding a superhero umbrella. The post quickly went viral, with fans all over the world going 'Aww' at the adorable sight. 
ALSO READ: 'It wasn't as cool as I hoped': When Tom Holland shared his thoughts on initially feeling disappointed with new Spider-Man costume design
The superhero picture of Dunst's child
The photo features Dunst's child clutching a vibrant superhero umbrella, a sight that is both endearing and amusing. The umbrella, adorned with the iconic Spider-Man logo, seems to be a subtle nod to Dunst's role in the Spider-Man films. It's as if the superhero legacy is being passed down from mother to child.
A nostalgic throwback to Dunst and Toby' Spiderman trilogy
For many fans, this post serves as a nostalgic throwback to Dunst's portrayal of Mary Jane Watson. Her performance in the trilogy is still fondly remembered by fans and critics alike. The sight of her child holding a Spider-Man umbrella feels like a sweet continuance of her connection with the beloved superhero franchise.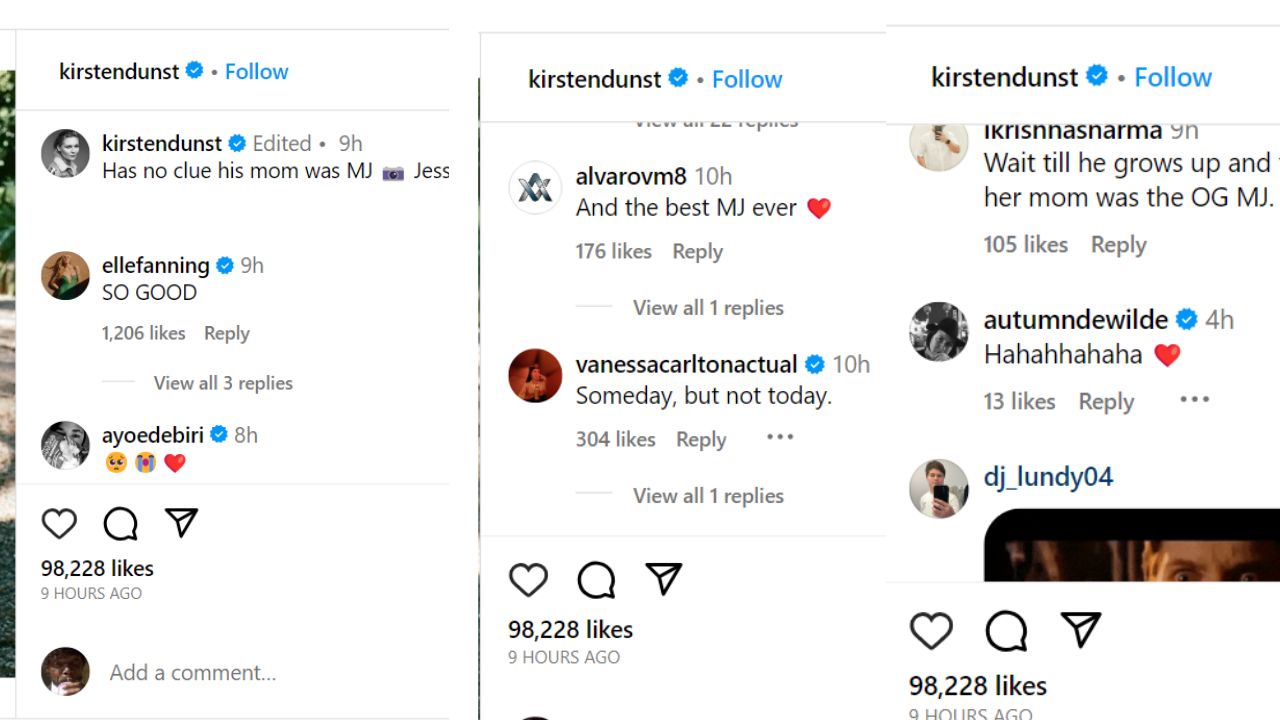 ALSO READ: 'It was awful': When Tom Holland was denied taking pictures with Marvel co-stars amidst Sony-SpiderMan controversy
Fans react to Dunst's post
The post has garnered significant attention from fans worldwide, who were quick to express their adoration for the photo. Comments ranged from heart emojis to remarks about how 'cute' the child looked with the umbrella. Many fans also appreciated the humor in Dunst's caption, appreciating how she incorporated her past role into her present life.
A fan commented on the post, "This is what Instagram is for," another one appreciated Dunst for the role and commented, "You always will be our Mary Jane Watson. Love as a fan."
This Instagram post by Kirsten Dunst is more than just an adorable photo of her child. It's a celebration of her past roles, a nod to her connection with the Spider-Man franchise, and a heartwarming glimpse into her life as a mother. As a fan commented, "As fans, we can't help but go 'Aww' at this delightful blend of superhero nostalgia and maternal love."
ALSO READ: Tom Holland opens up about 'Spider-Man stuff' with Andrew Garfield-Tobey Maguire in 'Spider-Boys' group chat
FAQ'S
When did Sam Raimi's first Spider-Man film release?
Sam Raimi's first Spider-Man film released in 2002.
---
Is Sam Raimi's working on Spider-Man 4?
There have been rumors about Sam Raimi working on Spider-Man 4 but there has been no confirmation.
---
About The Author
My love for this genre knows no bounds, and I have honed my skills to breathe life into characters,
...
Read more
Top Comments
There are no comments in this article yet. Be first to post one!