How many kids does Tom Cruise have including 16-year old Suri Cruise? Here's everything you need to know
Tom Cruise is reportedly in constant touch with Isabelle and Connor but has not been a part of Suri's life since years.
Updated on Mar 25, 2023 | 12:19 PM IST | 265.7K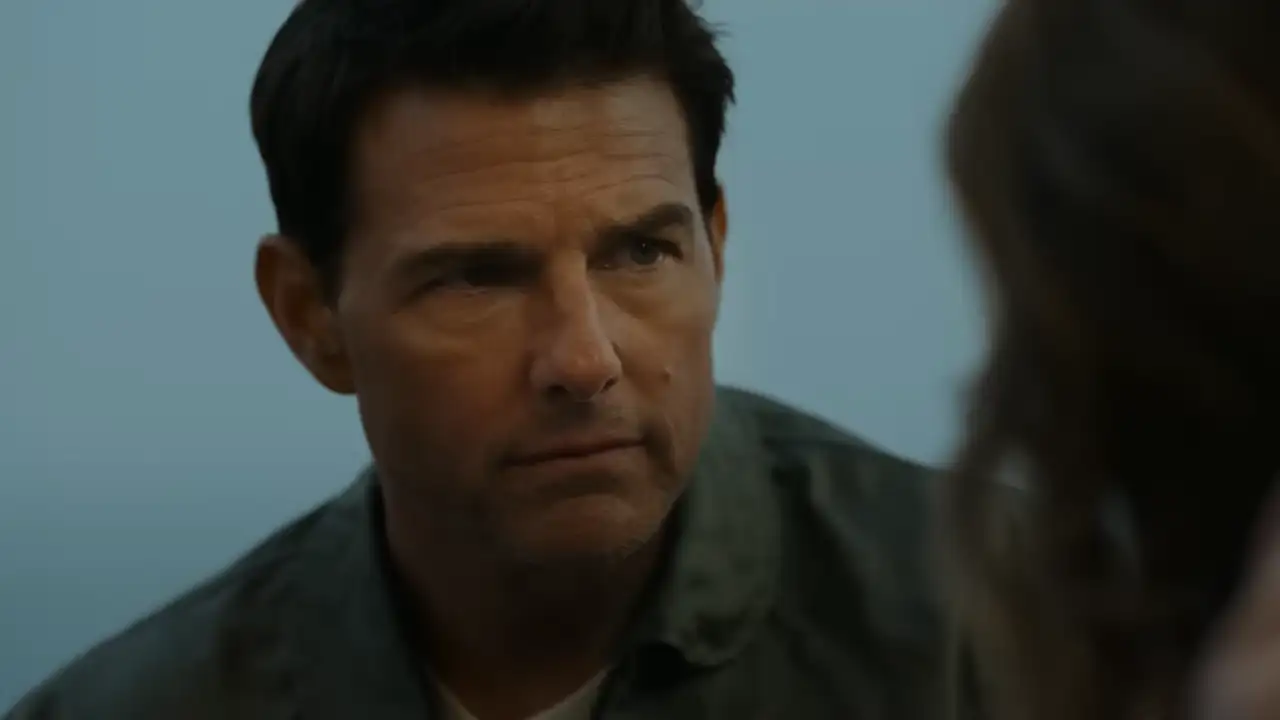 American actor Tom Cruise may not talk about his kids too much, but the 60-year-old is a father of three. The Top Gun: Maverick star was first married to actress Mimi Rogers from 1987 to 1990, but they did not have children. Cruise and actress Nicole Kidman got married in 1990, and adopted two children: Isabella, and Connor, after struggling to conceive.
In 2001, Cruise filed for divorce and the 55-year-old actress suffered an ectopic pregnancy. The Mission: Impossible star started dating Katie Holmes in 2005 and the two welcomed their daughter, Suri Cruise, in 2006, months before getting married. The actress filed for divorce in 2012 and Cruise claimed one of the reasons she divorced him was to protect Suri from the world of Scientology. Read on to know more about Cruise's three children.
Isabella Jane Cruise
Born on December 22, 1992, Isabella was adopted by Kidman and Cruise in the same year and chose to follow her father by becoming a Scientologist. As per Hollywood Life, she is based in London and owns an art company where she sells customized phone cases and other artistic accessories. She married Max Parker, an IT consultant, in 2015 but neither of her parents attended the ceremony.
According to The Mirror, Cruise knew about the wedding and even footed the bill. Isabella told Daily Mail, "Of course [we talk], they're my parents. Anyone who says otherwise is full of sh*t." Though Kidman usually does not talk about her children, during a 2018 interview she told Who, "I'm very private about all that. I have to protect all those relationships. I know 150 percent that I would give up my life for my children because it's what my purpose is."
ALSO READ: Tom Cruise and Nicole Kidman's son Connor Cruise debuts major makeover look in RARE photo
"They are adults. They are able to make their own decisions. They have made choices to be Scientologists and as a mother, it's my job to love them. And I am an example of that tolerance and that's what I believe – that no matter what your child does, the child has love and the child has to know there is available love and I'm open here," Kidman added. "I think that's so important because if that is taken away from a child, to sever that in any child, in any relationship, in any family – I believe it's wrong. So that's our job as a parent, to always offer unconditional love."
Connor Anthony Kidman Cruise
Born on January 17, 1995, Connor was adopted by the former couple in the same year and has also followed his father's and adoptive sister's footsteps to believe in Scientology. The father and son duo have been photographed multiple times at basketball games and on set. According to Hollywood Life, Connor enjoys fishing and lives in Clearwater, Florida, which is also a main Scientology hub.
As per reports, he is still close with Isabella and Cruise but does not have a good relationship with Kidman. Connor, who "worships the ground his father walks on," married Silvia Zanchi, another Scientologist, and "banned" Kidman from the wedding because of Cruise. "Tom is behind this and what he wants is as good as law, Tom made the call and Connor followed," a source told Radar Online. "Tom would never even consider inviting Nicole to Connor's wedding because she's considered a 'suppressive person' by the church — and, second, he doesn't want her there," they added.
Suri Cruise
Suri Cruise was born in 2006 and still continues to have a close bond with her mother Katie Holmes. In a 2017 interview, the actress told Town and Country magazine, "My child is the most important person to me, and her upbringing is paramount to my work right now. It's very important that I'm present and she has a stable, innocent childhood. I feel so blessed to do what I do, but there's nothing in the world better than watching your child succeed."
ALSO READ: Tom Cruise to have no part in daughter Suri's life as she applies to college? Here's what we know
While Holmes continues to be an important part of Suri's life, Cruise has not seen his 16-year-old daughter in a long time, as per Page Six. "Listen, when there is a divorce... things change. It's not an ideal scene. It's not an ideal situation," he had told lawyers in 2013. He also revealed that wanting to protect Suri from Scientology was "one of the assertions" that led to Holmes' decision to file for divorce.
FAQs
How old is Tom Cruise?
Cruise is 60 years old.
---
How many kids does Tom Cruise have?
Cruise has three kids.
---
Is Tom Cruise in touch with Suri Cruise?
Cruise has not been in touch with Suri since his divorce with her mother, actress Katie Holmes.
---
About The Author
An author, content writer, and avid reader who loves the world of fantasy, fiction, literature, cinema, and enterta...inment. With over 600 articles to her credit, she is currently creating Hollywood and pop culture content. Read more
Top Comments
There are no comments in this article yet. Be first to post one!