How Zachary Levi went out of his way to get Henry Cavill in Shazam
Zachary Levi made sure to get Henry Cavill for Shazam but was not able to: Here's all about it
Published on Mar 25, 2023 | 11:39 AM IST | 218.6K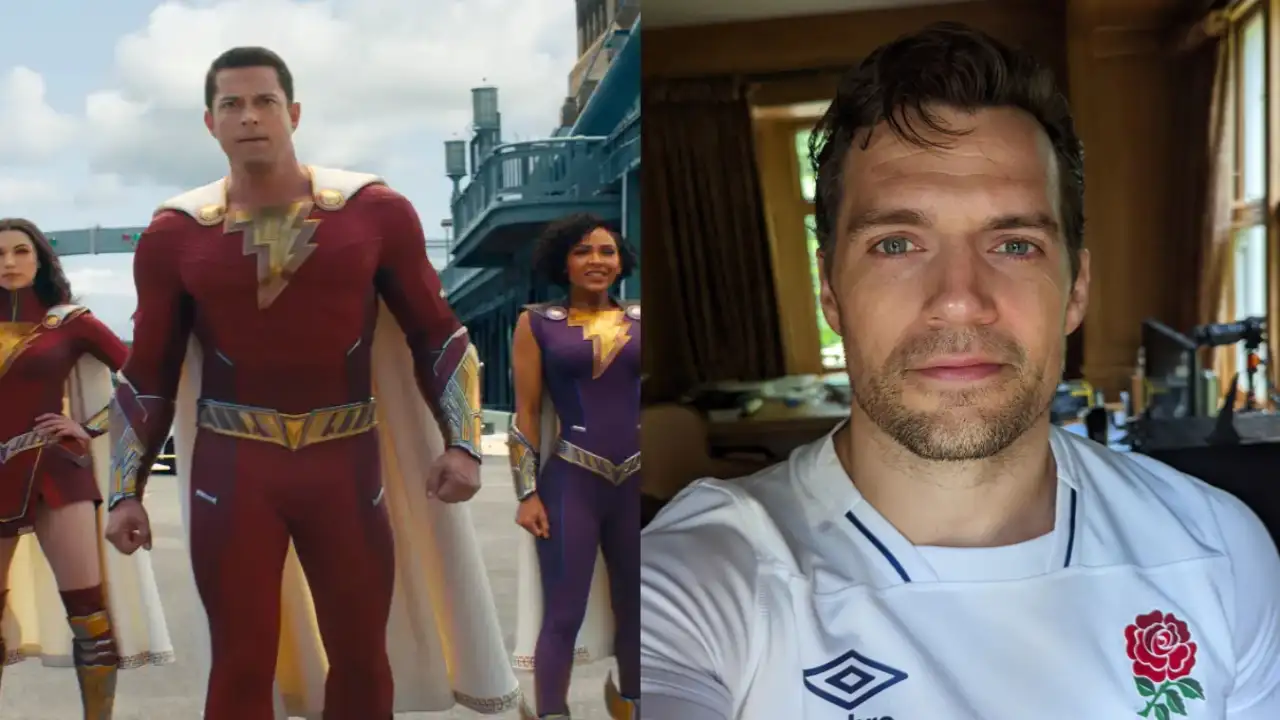 Ever since James Gunn took over the DC Universe, there has been a lot that has gone under the radar, as there have been a number of departures and frictions that have been created, making the audience feel the void, and not only the viewers but even the cast leads feel the same.
In the wake of the latest release of Shazam: Fury of the Gods, it has received praise and applause from the audience, but what didn't fit well for them was the absence of Henry Cavill in Shazam.
While there were many positive aspects of the 2019 movie Shazam, one thing that disappointed viewers was that Henry Cavill's cameo resulted in a less-than-compelling Superman appearance.
ALSO READ: Ben Affleck doesn't want to 'work again' with James Gunn post Justice League's debacle: 'I started drinking..
As in the scene 
Billy shocks Freddy at lunchtime at the end of the movie by showing up as Shazam and bringing along several friends. A "friend" joins Shazam, who turns out to be the Man of Steel, Superman, who joins them for lunch in the cafeteria. It's a funny moment, but because Superman is only depicted from the neck down and we never get to see his face, it loses some of its impact.
Fans have been left perplexed by the incident to this day. We may never know for sure who stopped the cameo, but Zachary Levi is assuring fans that he was not at fault for that oversight, as he tried his best to get Henry Cavill and even fought his way there, but it didn't happen.
Zachary Levi revealed he fought hard to get Henry Cavill
Zachary Levi, the star of Shazam, revealed to fans during an Instagram live that the film's creative team made frantic attempts to cast Henry Cavill and that they never intended for Superman to be a headless figure. Unnamed sources, sadly, "thwarted" their intentions and kept the hard-working crew from pulling off the appearance.
Zachary Levi said:
 "That they tried desperately to get Henry Cavill in the first film. He wasn't a headless Superman because we wanted him to be a headless Superman. We were thwarted," Levi said. "All of these hard-working people were thwarted. We were not allowed to have that happen, ok? That was not on us. That wasn't because we didn't want something bad to happen to you." 
Being a comic book fanatic, Levi told fans that he too would have loved to see an appearance from Cavill and that he was disappointed that they were unable to make it happen.
Zachary Levi addressed the fans, clearing any doubts of the viewers that he was never behind Henry Cavill.
"Listen guys, I am a comic nerd. I've been growing up with this stuff. I love all this stuff. I want to blow all of your minds with all the crosses and all the goods, and trust me, it bummed me out greatly when we couldn't get Henry Cavill. I really wanted him in the first film, but we couldn't get him.That was not because we didn't try. It was not because we chose not to have him there. That was not on us."
ALSO READ: Why did Dwayne Johnson not allow Zachary Levi to make a post-credit cameo in Black Adam? Shazam actor reacts
FAQ
1. How old is Henry Cavill?
Henry Cavill is 39 years old
---
2. Does Henry Cavill have any kids?
No, Henry Cavill doesn't have any children.
---
3. Is Henry Cavill dating anyone?
Henry Cavill is in realtionship with Natalie Viscuso
---
About The Author
Expertise: Hollywood, Entertainment, Philosophy, and Lifestyle - "Mirror of Life" complier and co-author of several other
...
Read more
Top Comments
There are no comments in this article yet. Be first to post one!