'I was 18 years old, and...': When Selena Gomez opened up about her first love calling it both 'incredible' and 'weird'
Did you know that Selena Gomez once opened up about her first love, describing it as a mix of extreme emotions? And, many speculated she spoke about Justin Bieber. Read on to learn more!
Updated on Sep 19, 2023 | 03:16 AM IST | 146.8K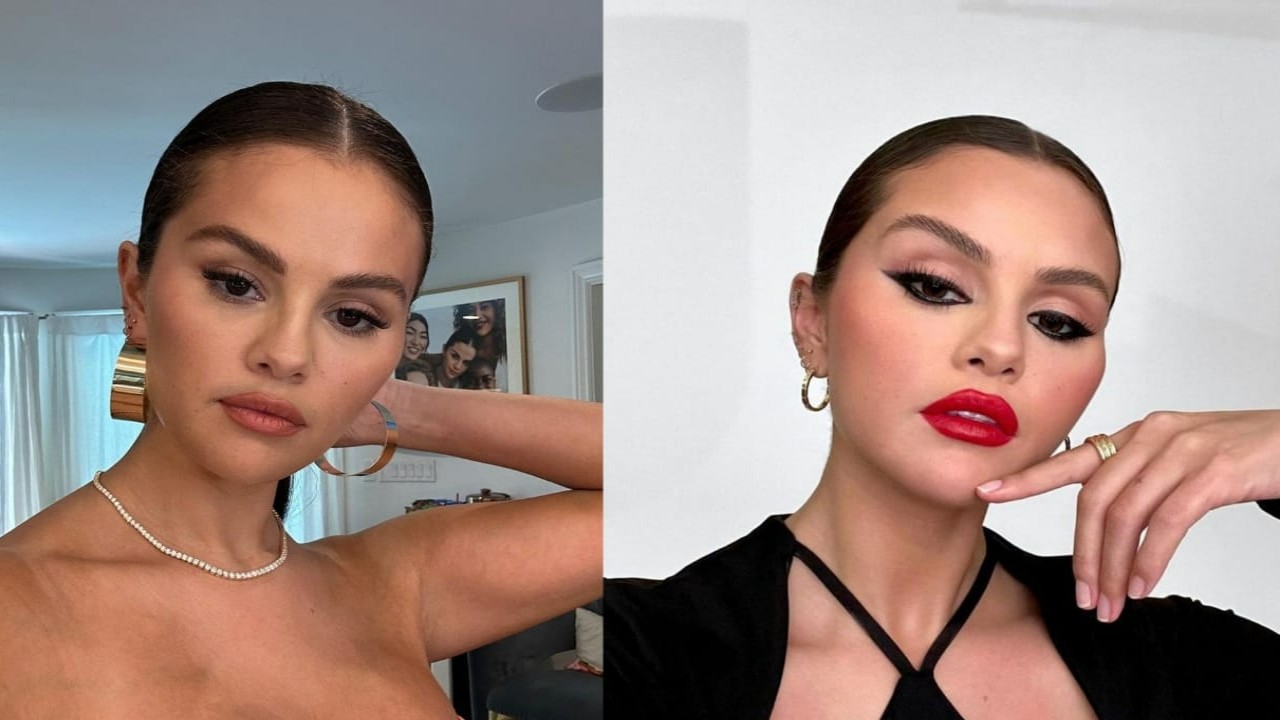 Key Highlight
Selena Gomez once discussed her first love

The Single Soon singer described it as both 'incredible' and 'weird'
When Selena Gomez reminisced about her first love, it was a revelation that offered a glimpse into her personal journey. She took us back to a time when she was just 18 years old in an intimate interview with James Franco for V Magazine. Gomez opened up about her journey through past and present relationships. The pop star once revealed that her approach to love evolved through various tiers. While she didn't explicitly mention his name, multiple sources claim that she was referring to her relationship with Justin Bieber as mentioned by MTV as well.
How was Selena Gomez's first love?
While reflecting on her romantic history in an interview for V Magazine with James Franco in 2015, Gomez admitted, "I think the next time [I have a boyfriend] will be much different ... which will definitely not be any time soon."
According to the reports, to add to the excitement during the V-Mag interview, the Back To You singer mentioned her "first love." Although she didn't mention Justin Bieber by name, it's widely assumed she was referring to him as per multiple sources. She recalled that she was 18 years old at the time and that it was a profound experience. 
ALSO READ: 'I'm not friends with her': When Demi Lovato made a stern statement on her friendship with Selena Gomez
Gomez went on to say during the interview, "I was 18 years old, and it was my first love. The older I get, I'm guarding certain things more. After being put through the scrutiny, I understand what it is. When you're young and you're being told so many different things … it almost felt like all we had was each other, like the world was against us, in a way. It was really weird but it was incredible. I would never take it back in a million years. You live and you learn, you know?"
Being in the spotlight while in a relationship took a toll on the Rare singer. As per the reports by VMagazine, she admitted to experiencing anxiety and periods of depression. Selena revealed, "It just causes a lot of anxiety. There were a few months where I was a little depressed, where I wouldn't leave as much." 
The Calm Down singer has had a colorful dating history, with several high-profile relationships and rumored flings. According to multiple sources, some of the names include The Weeknd, Charlie Puth and Samuel Krost among others.
On top of it all, Selena was rumored to be dating Justin Beiber. They dated on and off for several years, starting in late 2010, and eventually closed the chapters in 2018.
ALSO READ: 'Just started sobbing': When Selena Gomez revealed she was 'upset' with 'disgusting' body-shaming comments she had received
Jumping to the present with Selena Gomez's relationship status
As of now, in September 2023, Selena Gomez is single, according to multiple sources. In May 2022, Selena hinted at her dating status in a TikTok where she directly said to the camera, "No, I'm fine. I'm totally fine being single, it's a real thing. It's fine."
Meanwhile, on the work front, the singer recently dropped her new song, Single Soon, which was widely appreciated by music lovers and fans.
ALSO READ: 'Couldn't be more...': Selena Gomez REACTS to claims that Single Soon is about ex BF The Weeknd
FAQs
How many followers does Selena Gomez have?
Selena Gomez has 429 Million followers on Instagram
---
What were some of the challenges that their Selena and Demi's friendship faced?
Their friendship faced personal struggles as both Demi Lovato and Selena Gomez's careers progressed, and Lovato felt like the friendship wasn't reciprocated.
---
What happened between Selena and the scene?
The band broke up after Selena Gomez started focusing on her movies and solo music career.
---
Top Comments
There are no comments in this article yet. Be first to post one!