'I was just playing around..': Chrissy Teigen shares crazy coincidence regarding her new baby name Esti
Chrissy Teigen and John Legend welcomed their third child Esti this January. The 'All of Me' couple are baffled by the way their daughter's name is connected to their family history
Published on Mar 24, 2023 | 06:27 PM IST | 84.4K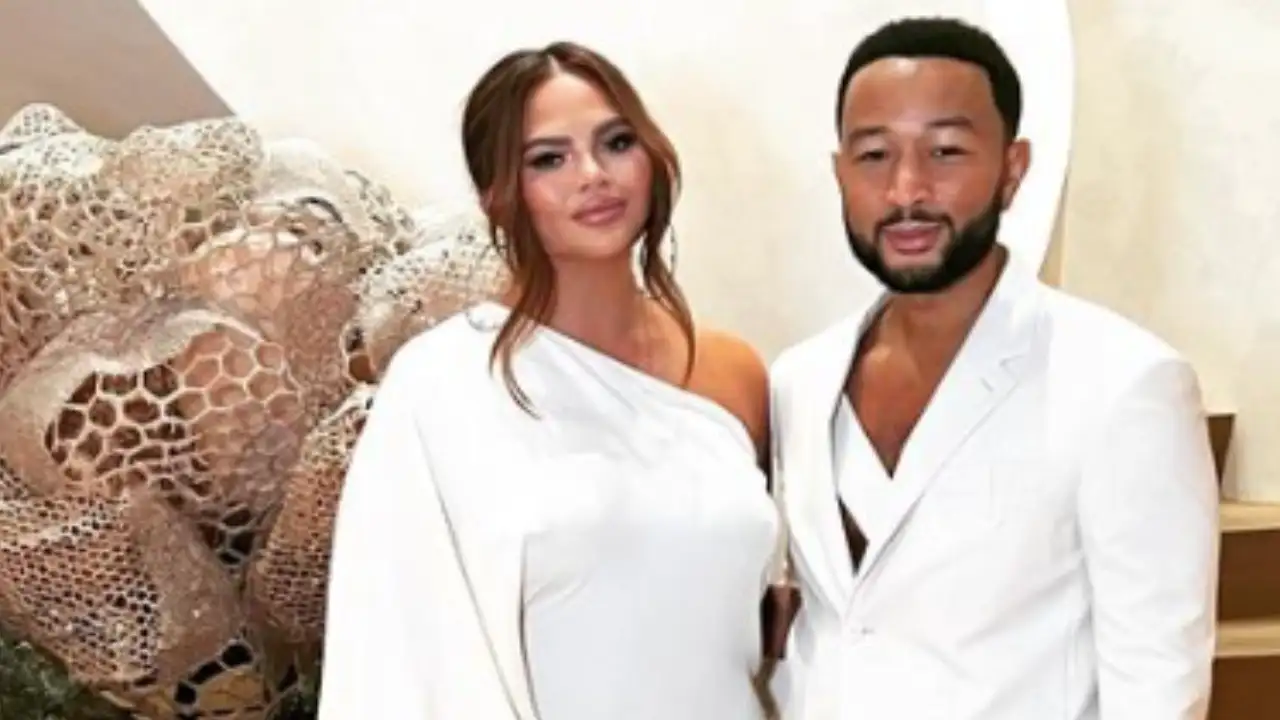 During an appearance on The Kelly Clarkson Show, the 37-year-old model was surprised to learn of the familial connection to the name of their youngest child. The model was amazed to discover that the name was a special tribute to a beloved family member. The model was left in awe as they found out the touching story behind the name, making it all the more special.
John Legend and Chrissy Teigen, proud parents to Luna, 6, Miles, 4, and Esti Maxine, 3 months, were inspired to come up with their youngest child's name while they were vacationing in Italy. After seeing the beauty of the country and its culture, they wanted to create a name that would reflect their appreciation for the Italian way of life. The name Esti Maxine was a perfect choice—a combination of 'Esti' from the Latin word for star and 'Maxine' from the Italian word for greatness. It's a tribute to the elegance and beauty of Italy that will live on in the family for generations to come.
"We were on vacation. We got married in Italy and I was looking up at the hotel and I kept seeing the Este of it, and then I was like, 'I love the name Este,'" Teigen recalled. "I was just playing around with it and then we came up with Esti."
After Esti's January arrival, Legend quickly discovered that the name held a far deeper meaning than they had initially thought. Esti's presence brought a new level of significance to the name.
"John, after we named her Esti, learned that it was actually his great-grandmother's name," Teigen revealed. "... I guess maybe it was Esther and then they turned it to Esti." The conversations in the dark singer also added, "My great-grandmother was named Esther, and my grandmother's middle name was Maxine, so we incorporated two of my ancestors into her name," he said. "We're very excited to welcome her to the family."
About The Author
A content writer for 13 years, the entertainment section is Tanya's favorite. A self-confessed creative claustrophob...ic, she needs to explore, create, and see life with newer perspectives. If not near her laptop writing, she can be seen trekking and camping around the world. Read more
Top Comments
There are no comments in this article yet. Be first to post one!