'I would do anything with him', Alicia Silverstone on working with Brendan Fraser again after his Oscar win
Here is what Silverstone has to say about working with Fraser on a potential new movie.
Published on Mar 21, 2023 | 10:36 AM IST | 121.6K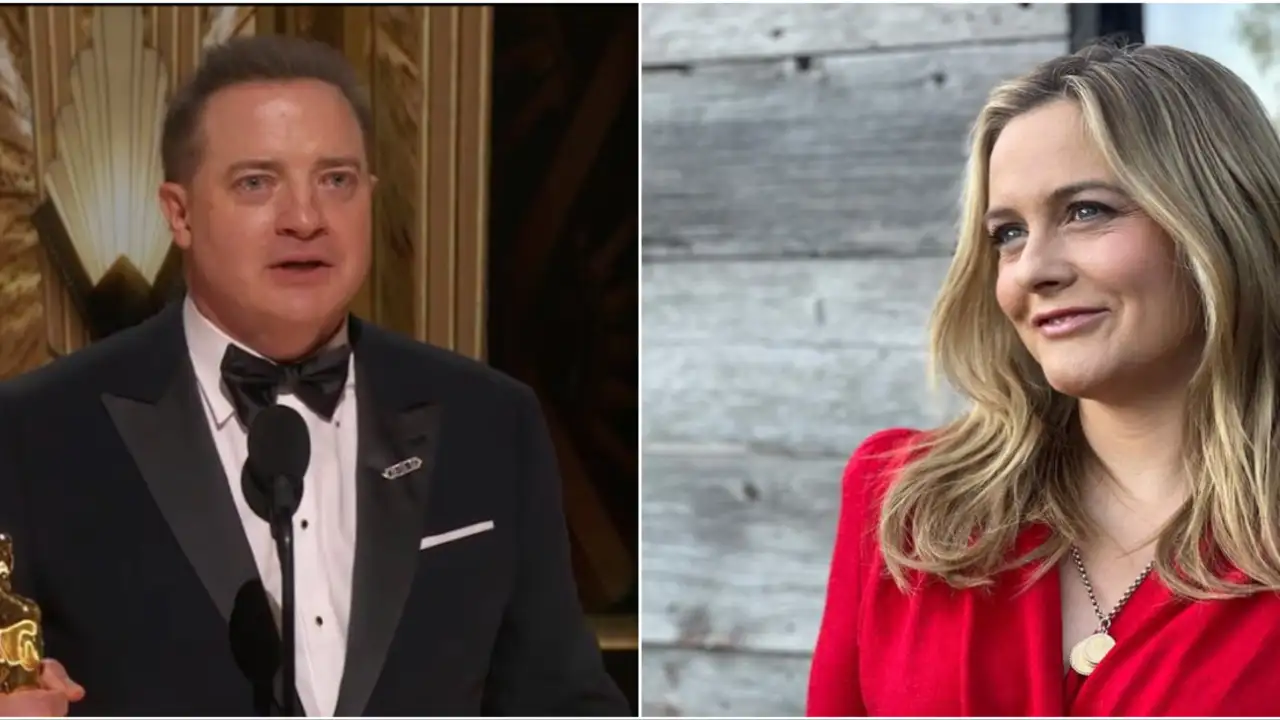 During the Clueless reunion panel at the 90s Con on Sunday, Alicia Silverstone recalled working with Brendan Fraser in 1999 film Blast from the Past.
Alicia Silverstone and Brendan Fraser had earlier worked together in Blast from Past which was directed by Hugh Wilson. The story follows the life of Adam (played by Fraser) who steps outside the world for the first time in 35 years after spending his life in a nuclear fallout shelter with his parents. As Adam tries to adapt in the world he meets Eve (played by Silverstone).
Here is what Silverstone has to say about working with Fraser on a potential new movie.
Alicia Silverstone on working with Brendan Fraser again
At the Clueless reunion panel, one of the fans asked whether Silverstone will be interested in doing a sequel to the Blast from the Past, to which the actress replied that she would do anything with Brendan. She says, 'It was so much fun'.  
The Clueless actress said that she saw Brendan Fraser after his Oscar win and he was very cute. Brendan Fraser recently won the Oscar 2023 for Best Actor category for his performance in The Whale. Alicia Silverstone continued that, 'He talked in his speech about how we all go through this really hard time and you have to grow and it's part of life that you struggle and then look what happened to him!'. Therefore, Silverstone is happy to work with Brendan Fraser again.
Brendan Fraser's Oscar win
For his performance in The Whale, Brendan Fraser won 95th Academy Award for the Best Actor. He looked visibly overwhelmed during the announcement and thanked everyone who helped him get to Los Angeles' Dolby Theatre during his acceptance speech. Fraser also thanked director Darren Aronofsky who gave him this creative opportunity.   
ALSO READ: 'That can't be right: Why Brendan Fraser couldn't believe he won an Oscar for Best Actor
Alicia Silverstone
How old is Alicia Silverstone from Clueless?
46 years old
---
What movie is Alicia Silverstone famous for?
Though she remained best known for her iconic starring role in the teen comedy "Clueless" (1995), Alicia Silverstone enjoyed a long and accomplished acting career.
---
Is Alicia Silverstone A Vegan?
She went completely vegan in 1998 when she was 21 years old. Silverstone has written two books on veganism. The Kind Diet: A Simple Guide to Feeling Great, Losing Weight, and Saving the Planet became a New York Times bestseller after it was released in 2009
---
About The Author
A writer with 2+ years of experience, addicted to movies, coffee, and traveling. Currently curating content for Holly...wood, from movies to TV shows and currently making web a more entertaining place.
Read more
Top Comments
There are no comments in this article yet. Be first to post one!