'I'd be hyperventilating. …' Gisele Bundchen opened up about having suicidal thooghts during peak of her career; DEETS Inside
Gisele Bundchen, bravely shared her struggles with suicidal thoughts during her modeling peak due to stress and panic attacks. In a heartfelt interview, she described her feelings from the past
Updated on Sep 24, 2023 | 12:11 PM IST | 80.7K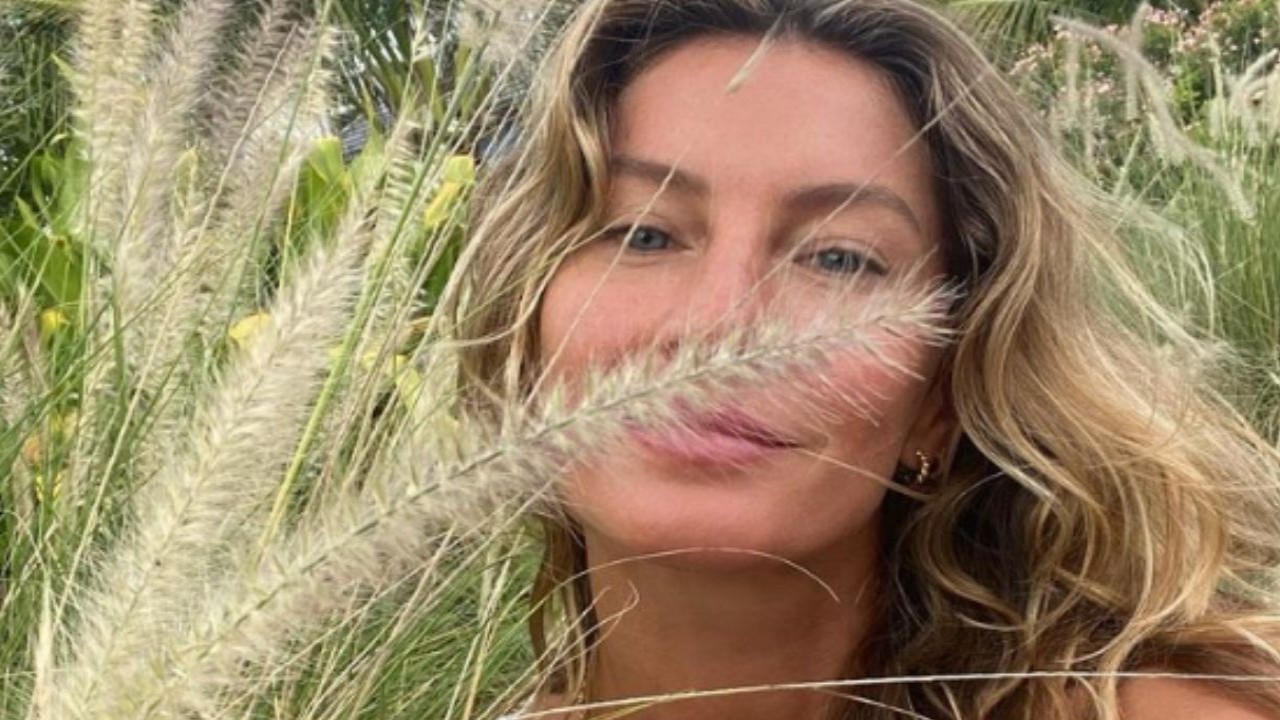 Key Highlight
Giselle Bundchen opened up about her suicidal thoughts from past

Recently Gisele has overcome from her divorce and other problems in life
Trigger Warning: This article contains references to suicideTrigger Warning: This article contains references to suicide
Gisele Bundchen, 43, recently opened up about a difficult period in her life when she contemplated suicide. In an honest interview, she revealed that this dark chapter occurred during the peak of her modeling career, which was ironically accompanied by a great deal of stress and panic attacks.
Gisele Bundchen opened up about her suicide thoughts in 20s
During the interview with journalist Lee Cowan for CBS Sunday Morning, Gisele explained that she felt like she was trapped in tunnels, struggling to breathe. The suffocating feeling persisted even when she was in photo studios. She recounted living on the ninth floor of a building at the time but avoiding the elevator out of fear. The Brazillian supermodel said, "I'd be hyperventilating. … You know when you can't breathe even when the windows are open, you feel like, I don't want to live like this, you know what I mean?"
Lee Cowan asked a poignant question: whether she had ever thought about "jumping" during those distressing moments. Gisele candidly admitted that the thought had crossed her mind, though it was fleeting, lasting just a second.
This revelation wasn't the first time Gisele had disclosed such thoughts. In her 2018 memoir, Lessons: My Path to a Meaningful Life, she had previously shared her experience with suicidal ideation. In the book, she expressed the belief that everything in her life was conspiring against her and contemplated ending it all to escape the turmoil. Looking back on that dark period, she felt a deep sadness for her 23-year-old self, wishing she could go back and reassure her younger self that life would get better. Bundchen expressed, "I want to tell her that everything will be all right, that she hasn't even begun to live her life. But in that moment, the only answer seemed to be to jump." 
ALSO READ: 'F***ing purity ring... fake... complete bull***t': How comedian Kathy Griffin shares old Jonas Brothers roast set to extend support on #TeamSophie
Giselle faced rough times again
After facing panic attacks, anxiety and suicide thoughts in her twenties, Gisele faced more tough times recently. She had to teach her two kids at home because of the pandemic. She also moved to different places, first to Tampa Bay, Florida, because her ex-husband, Tom Brady, played football there. After they broke up, she moved to Miami. On top of all that, her parents were sick.
When Gisele talked to People magazine, she said that life had been very hard for her and her family. It felt like everything was going wrong in every part of her life. She mentioned that, "It's been very tough on my family. It's been a lot — in every area of my life, I feel like whenever it rains, it pours. With all the different twists and turns that life takes, all we can do is the best we can given what happens in our surroundings."
Disclaimer: If you know someone who is having suicidal thoughts, anxiety, going through depression, or is suffering from a serious mental illness, reach out to a nearby doctor, mental health expert, or an NGO for immediate help.​ There are several helplines available for the same.
ALSO READ: 'And pretty face, plastic, it's givin' Kardashian': Doja Cat makes a Kardashian reference in new song and the internet is DIVIDED
FAQs
Was Gisele Bündchen married to Leonardo DiCaprio?
No Gisele has dated Leonardo for five years
---
Who is Giselle in love with?
Gisele is rumored to be dating her instructor Joaquim Valente
---
Why did Giselle divorce Tom?
Gisele divorced Tom due to differences among them
---
About The Author
Meet Nidhi, the Content Writer. She's loves weaving her word magic on everything that's trending in
...
Read more
Top Comments
There are no comments in this article yet. Be first to post one!