Is American Pickers star Mike Wolfe selling his huge antique motorcycle collection?
American Pickers famed Mike Wolfe has always loved vintage motorcycles. Turns out in 2023, the man has decided to share his passion. Keep scrolling on to know how.
Updated on Jan 13, 2023 | 11:30 AM IST | 90.5K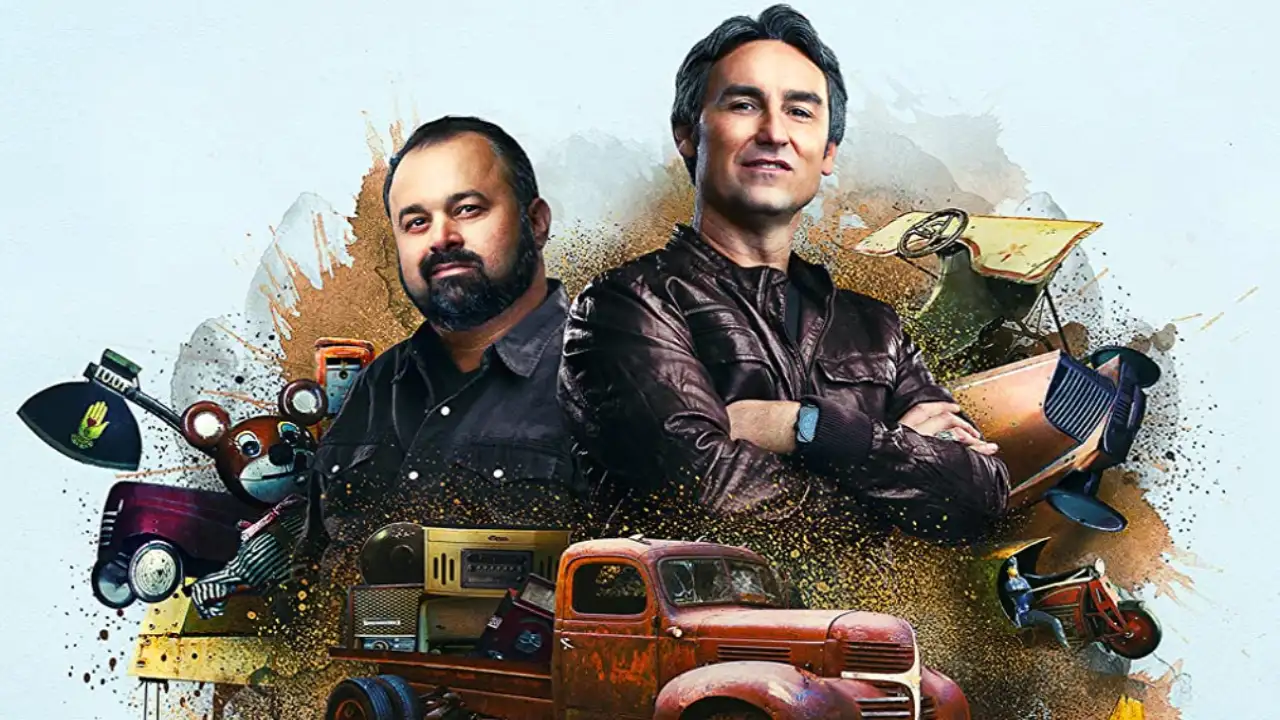 The famous co-host of History Channel's American reality television series titled American Pickers, Mike Wolfe has been famous for being the guy who is crazy about vintage bicycles and motorcycles. In fact, The man started 'picking' at the mere age of six. Famous for having a jaw-dropping collection of bicycles and motorcycles, Mike Wolfe has finally decided to share his love for bikes by selling over 60 vintage pieces from his private collection. It is reported that the man is selling more than half of his collection, at the world's largest motorcycle auction which is all set to be held in Las Vegas later this January.
Mike Wolfe announced the sale on his Instagram 
Mike made the sale announcement on his Instagram and shared, 
"All of these bikes have had a special place in my heart and a lot of incredible moments finding them that I will never forget," He added "But I understand that their journey doesn't end with me." While this will not be the first time Wolfe is selling from his vintage collection, but this is the first time he will be making sales at such a huge scale.
"It's just time." said Mike Wolfe
In a phone interview with a motorcycle warehouse in Tennessee Mike simply said, "It's just time."
Why is Mike Wolf reducing his pristine collection?
The 58-year-old shared that he has decided to downsize his current collection because he wants to focus on acquiring older motorcycles that are built even before 1920. He shared, "We get a call like, 'Hey, I need to start downsizing. I need to start focusing. I need to start really appreciating the things that I truly, truly love ... and that's what I'm doing."
What is available for sale?
Wolfe has been known to collect antique bikes, and this sale is all set to share "some of the world's rarest and most highly sought-after motorcycles," these will include vintage models of Harley-Davidsons among many others. Below find a list of bikes that will be available for sale at the Las Vegas auction from Mike Wolfe's private collection
1919 Indian Military Twin
1948 Harley-Davidson EL Panhead with Sidecar 
Multiple 1930s-'40s Indian Fours
1936-'37 Harley-Davidson Knuckleheads
1909 Yale Single
1919 Indian Military Twin in historic olive drab
1921 Harley-Davidson JD with sidecar
1914 Harley Davidson racing twin with an intact racing engine
1937 Harley Davidson UL, the first year for the U series
Greg Arnold calls Mike Wolfe "a knowledgeable collector" 
In a recent video about the upcoming sale Greg Arnold who is the director of the motorcycle division at Mecum called Mike "a knowledgeable collector" and added "For the most part, I think he's a nuts-and-bolts guy; he wants to know what makes a machine tick. But he's also intensely interested in its history, who owned it, when, and why." He added, "Every motorcycle in his collection, he picked on purpose." 
All about the Las Vegas bike auction
The highly awaited Las Vegas sale is known as the 32nd Annual Mecum Las Vegas Vintage & Antique Motorcycle Auction. This auction will be held at the South Point Hotel & Casino in Las Vegas from January 24, 2023, to January 28, 2023. If you want to be a part of the sale, it required an advance admission fee of $20 per person or $30 for a walk-in, per day. The auction will host in-person, telephone, and internet bidding with a starting amount of $100. 
ALSO READ: 90 Day Fiancé: The Other Way Season 4: What to expect?
About The Author
'A postgraduate in Mass Communication, Ayushi enjoys writing about fashion, skincare, and lifestyle. She's ...been writing professionally for over two years and likes to call herself an almost optimist'
Read more
Top Comments
There are no comments in this article yet. Be first to post one!