Is Charlie Puth dating Sabrina Carpenter? Rumours spark as their kissing video goes viral
In the clip, Puth and Carpenter are playing a game of Operation on a candlelit table while he says, "I always knew you had a tiny, tiny heart."
Updated on Mar 16, 2023 | 06:41 PM IST | 71.8K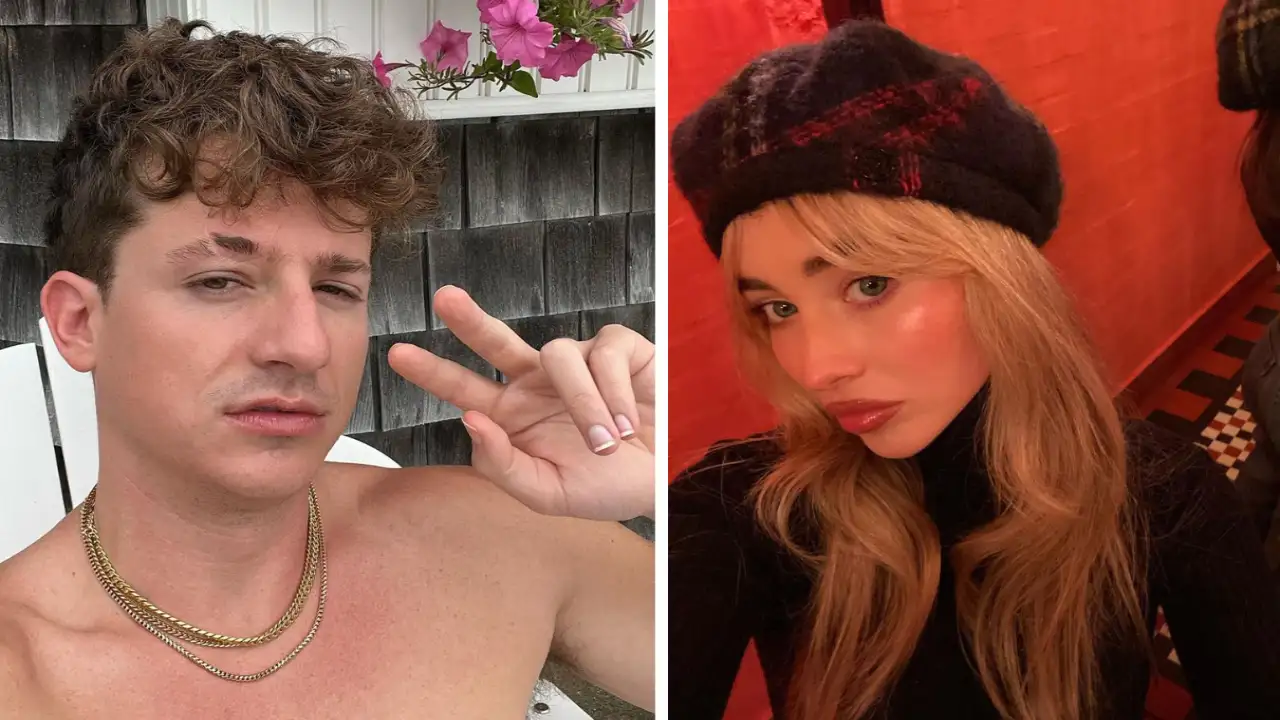 Popstar Charlie Puth has posted a clip kissing Sabrina Carpenter amidst rumours of her dating Shawn Mendes leading to a flurry of questions among the audience about whether the two are dating. Puth posted a 13-second long video on TikTok with the caption, "3.31 @sabrinacarpenter @danandshay."
In the clip, Puth and Carpenter are playing a game of Operation on a candlelit table as the 23-year-old singer and actress takes out a small heart and holds it out to him. The Attention hitmaker responds by saying, "I always knew you had a tiny, tiny heart," which is followed by the two smiling and kissing, as instrumental music starts playing in the background.
Are Charlie Puth and Sabrina Carpenter dating?
The clip, posted on March 15, sparked some questions on whether the two singers were dating but it looks like the clip is nothing more than a promotional teaser for their upcoming collaboration which will release on March 31, 2023. Earlier in the day, Puth posted a picture and wrote, "I love my Nanos and I love that the start of something special comes tonight," hinting at the single.
Meanwhile, Carpenter has recently been rumoured to be dating singer-songwriter Shawn Mendes. As per an Entertainment Tonight source, Carpenter and the 24-year-old musician are seeing each other. The duo has reportedly been "hanging out a lot" and "trying to keep things low-key." The source added that the two were spotted at a birthday party together and claimed that Mendes is happy. The rumoured couple was seen leaving Miley Cyrus' album release party on March 9 fueling the rumours even more. Prior to that, they were also spotted having a walk together in Los Angeles on February 27.
One user tweeted, "Shawn Mendes and Sabrina Carpenter are officially not dating because Sabrina and Charlie Puth were featured kissing each other for their new song promotion." Another replied, "But she's literaly an actress, so I'm not sure. I support Shawn anyway, it's his private life so not our business."
Puth and Carpenter on the work front
While Carpenter is awaiting the release of Emails I Can't Send Fwd, which is an extended version of her 2022 studio album Emails I Can't Send, Puth's third studio album Charlie came out in October last year.
ALSO READ: Shawn Mendes tried 'not to be too hard' on himself during split with Camila Cabello
FAQs
What is Charlie Puth's real name?
Charlie Puth's full name is Charles Otto Puth Jr.
---
Did Charlie Puth date Selena Gomez?
Gomez never accepted or denied the rumors but Puth stated that their romance really messed him up. He told Billboard, I don't kiss and tell, but the only way a song like that can come across as real is if there's something else going on behind the scenes.
---
How did Sabrina Carpenter and Joshua Bassett first interact?
As per GQ, Carpenter and Bassett first interacted through Instagram DMs.
---
About The Author
An author, content writer, and avid reader who loves the world of fantasy, fiction, literature, cinema, and enterta...inment. With over 300 articles to her credit, she is currently creating Hollywood and Pop Culture content. Read more
Top Comments
There are no comments in this article yet. Be first to post one!