Is Danny Masterson's Hyde mentioned in That '90s Show? Sexual assault allegations to cast reaction, 5 DEETS
Danny Masterson has not been mentioned in the That '90s Show following his sexual assault allegations in 2020
Published on Jan 20, 2023 | 01:04 PM IST | 85K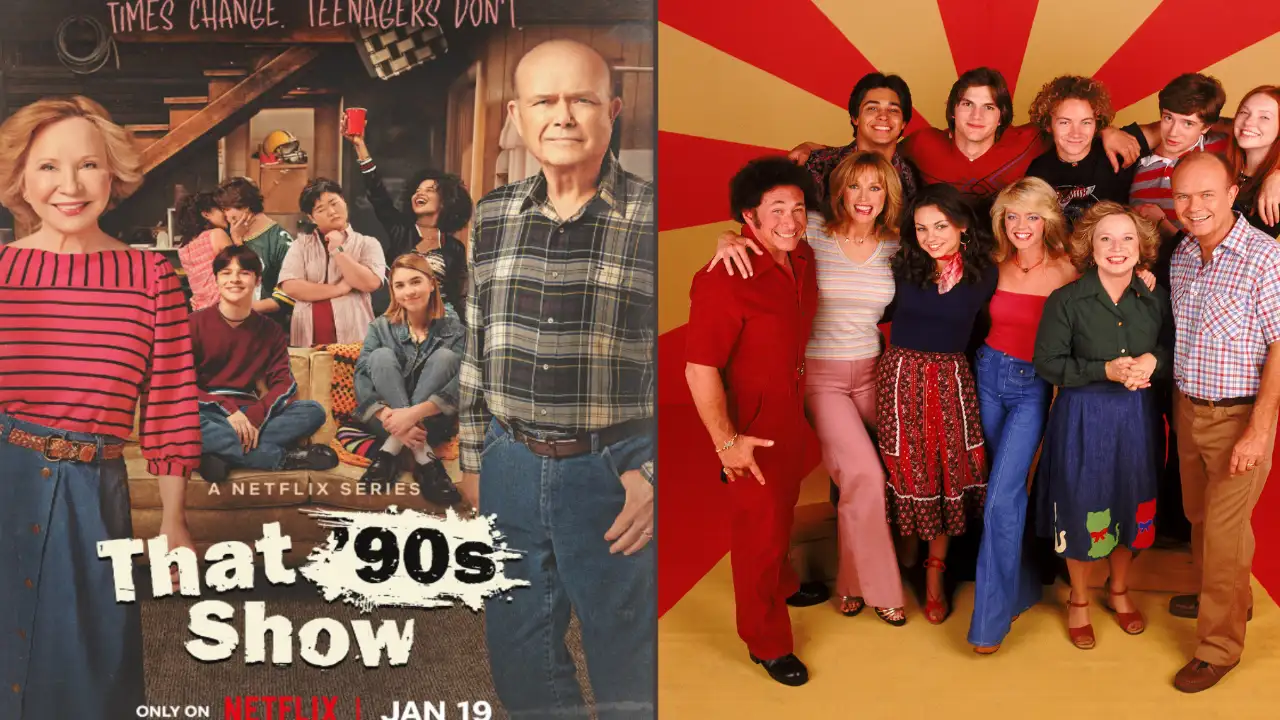 The reboot of the That '70s Show will see the absence of one of the major characters, Steve Hyde, who was originally portrayed by Danny Masterson.
Masterson will not be featured in That '90s Show, the new Netflix series, after being accused of sexual assault allegations. He was charged with forcibly raping three women in 2020 in three different incidents from 2001 to 2003. Steve Masterson pleaded not guilty to these charges in 2021 and the case went on to go to trial. In 2022, the rape trial was officially declared a mistrial as the jury was unable to reach a verdict on these three criminal charges against Masterson.
With the debut of That '90s Show on Netflix, here's all you need to know about Danny Masterson's absence.
6 details about the absence of Danny Masterson's from That '90s Show
1. How That '90s Show addresses Masterson's absence
Danny Masterson, as Hyde, was one of the main characters in the That '70s Show, however his absence in the new spin-off was not at all mentioned. There was no mention of the Hyde's character at all throughout the series and his absence was not even explained on the show. However, the spin-off show does reveal what the other characters have been doing since the finale of That '70s Show.
That '90s Show largely revolves around the teenage kids of the original characters from That '70s Show which is why several stars from the original show also made guest appearances, including Topher Grace, Mila Kunis, Ashton Kutcher, and more.
2. Co-stars reaction to the absence of Danny Masterson from the show
None of Danny Masterson's former co-stars have commented about his absence from the spin-off series.
Topher Grace stated in The Hollywood Reporter interview in 2018 that he hesitated to mention sexual assault allegations against their co-star because they never saw this behavior, which might seem like Masterson's defense. However, in reality, they never saw this behavior from Danny's side. Calling himself boring, Grace mentioned that he never went out with the other co-stars after the show for partying.
3. Netflix Comment on the absence of Hyde from the show
The OTT platform Netflix is also yet to make any official statement of Danny Masterson's absence from That '90s show.
However, when Netflix decided to fire Danny Masterson from The Ranch, they made an official statement. They tweeted in 2018 about making new episodes without him. Kutcher, who used to share the screen with Masterson on The Ranch series, did not make any official comments or statements about this Netflix series.
Masterson shared his own public statement after getting fired from the Ranch series. He stated being very disappointed about Netflix's decision to write off the character from the series.
4. Danny Masterson's comments on the sexual assault allegations
Danny Masterson's representatives made a public statement to PEOPLE after these sexual assault allegations. He has denied these outrageous allegations from the very beginning, and the law enforcement investigation has determined these 15 years old accusations to be baseless. He further added that Masterson was charged with a crime and was never proven guilty. In the country, people are presumed to be innocent until guilty. However, people have presumed him to be guilty at the time that he was accused. Danny also said that he only wants to wish gratitude and success to the people that he has worked closely with. He is also thankful to the fans who have continually supported him throughout.
The trail of Masterson's criminal charges went to mistrial after the jury was unable to come to any unanimous decision on the charges.
5. About That '90s Show
That '90s Show has been one of the favorite spin-offs of the beloved series That '70s Show. The premiere episode revealed Donna Pinciotti and Eric Formam returning home to Wisconsin as Eric grew up. They arrived with their only daughter to spend the Fourth of July with Eric's parents. However, Leia stays there over the summer.
Jackie Burkhart and Michael Kelso will also make their appearance at the end of the Season 1 premiere. It was later revealed to the audience that Jay, who is Leia's new friend is son of Kelso and Jackie. The couple returned to the Forman residence to pick up their son as it was revealed that they were getting remarried.
ALSO READ: Then vs Now: Here's where the cast members of That 70s Show are 16 years later
About The Author
Journalist. Perennially hungry for entertainment. She spends most of her time either binge watching rom-coms or ...talking about dogs. After completing graduation in Mass Media, her love for celebrity gossip helped her in making web more entertaining place.
Read more
Top Comments
There are no comments in this article yet. Be first to post one!