Is Dune 2 aiming for an extended run in theaters? Here's what we know
Dune: Part Two eyes box office success with extended IMAX run. Sequel set to outperform predecessor. Read on to know more
Updated on Sep 08, 2023 | 05:16 PM IST | 171K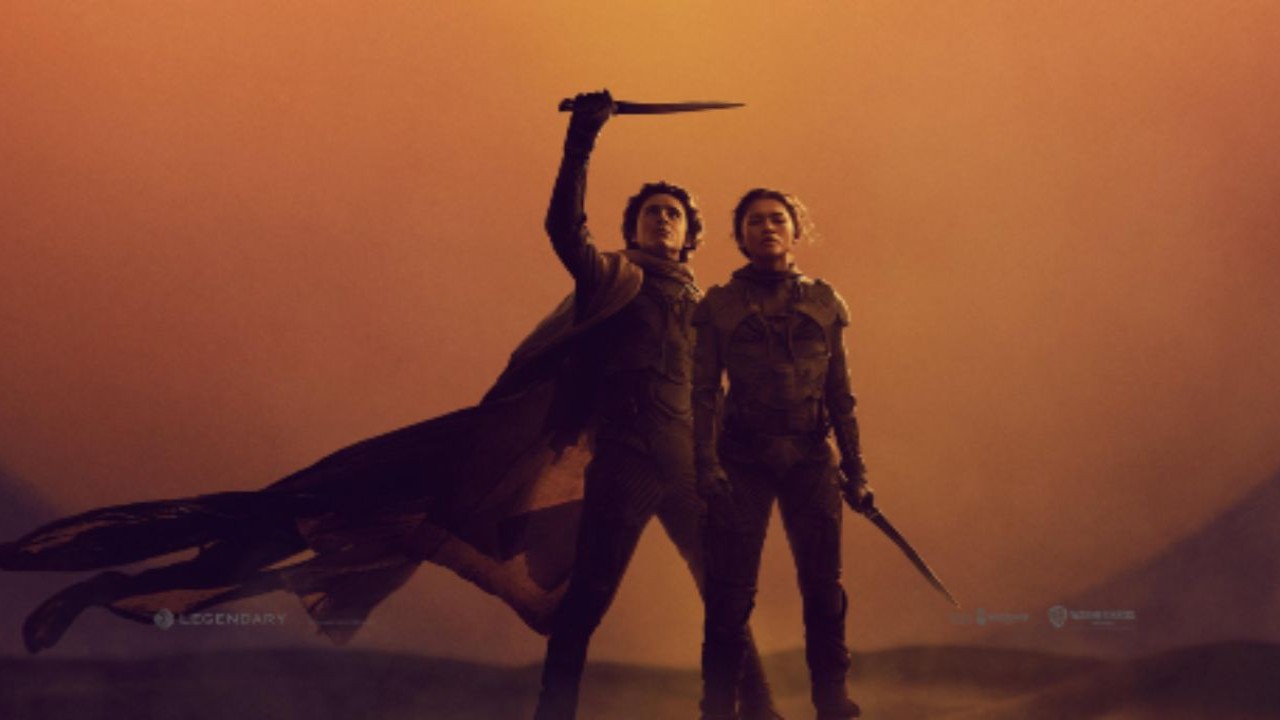 Key Highlight
Dune: Part Two set for an extended IMAX run and potential box office success

Dune: Part Two to hit theaters on November 3, 2023

Sequel expected to surpass the first movie's performance
Hold on to your seats, sci-fi fans, because Dune: Part Two is about to gears up for its release! The hotly anticipated sequel to the 2021 hit Dune is on track to surpass its predecessor's box office performance and treat audiences to an extended run in IMAX theaters. Directed by Denis Villeneuve and produced by Warner Bros., the sci-fi epic promises stunning visuals and a star-studded cast that will leave fans on the edge of their seats. Fans are eagerly awaiting the next installment in theaters on November 3, 2023. With an extended IMAX run, its box office potential is looking brighter than ever.
Anticipation peaks for Dune's epic sequel
The decision to split Frank Herbert's beloved sci-fi novel into two movies was a stroke of genius. Dune's first installment, released in the midst of a pandemic, defied all odds and raked in an impressive $108 million in North America and a staggering $402 million worldwide. Now, with an extended run on IMAX screens, Dune: Part Two is set to build on that success and take audiences on a thrilling journey like never before. 

IMAX CEO Richard Gelfond confirms that the film's release is not likely to be affected by the ongoing SAG-AFTRA strike, giving fans a sigh of relief. Warner Bros. remains committed to keeping the release date intact, providing moviegoers with an unmissable cinematic experience. With an exclusive IMAX run for up to six weeks, fans can immerse themselves in the rich world of Dune, surrounded by cutting-edge technology and larger-than-life visuals.
READ MORE: Dune Part Two Official Trailer: Timothee Chalamet, Austin Butler gear up for a dangerous face-off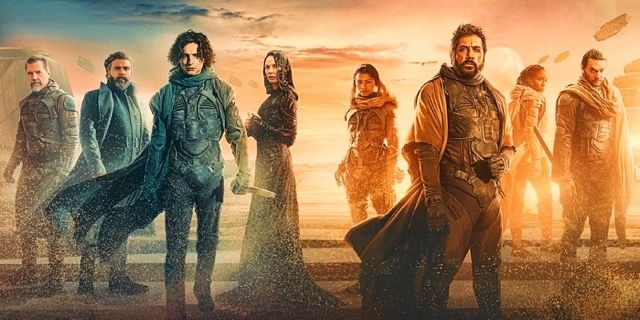 IMAX to elevate Dune's cinematic experience
The prospect of an extended IMAX run and the absence of major competition bode well for Dune: Part Two's box office potential. Unlike its predecessor, the sequel won't face the challenges of a pandemic release, offering a clear path to audience engagement. With no simultaneous streaming release, fans are encouraged to flock to theaters, contributing to the film's projected box office triumph.
Warner Bros. assures fans that Dune: Part Two picks up right where the first part left off, promising a captivating continuation filled with stunning cinematography and an ensemble cast that includes Timothée Chalamet, Josh Brolin, Jason Momoa, Zendaya, and Rebecca Ferguson.
About Dune
Dune captivates audiences with its immersive storytelling. Part one of the film sets the stage flawlessly, delving into the history and politics of the planet Arrakis. The story leaves us on a thrilling cliffhanger, as Paul Atreides and Lady Jessica join forces with the Fremen to bring peace to Arrakis. With Villeneuve's plan to split the 800-page novel into two parts, fans can look forward to Dune 2.
Dune: Part Two continues the epic tale of Paul Atreides, portrayed by the talented Timothée Chalamet, as he navigates a treacherous desert planet in search of the valuable resource known as 'spice'. Villeneuve's visionary direction and the stellar performances of the cast bring Herbert's intricate world to life, garnering critical acclaim and audience adoration.
With accolades from the 94th Academy Awards and the overwhelming success of its predecessor, the stage is set for Dune: Part Two to claim its rightful place among sci-fi masterpieces. While fans eagerly await its release, Warner Bros. is already working on a television spinoff, Dune: The Sisterhood, exclusively for their streaming platform Max.
FAQs
Is Dune Part 2 happening?
Dune Part Two was initially set to release on October 20, 2023, before being pushed back a month to November 17, 2023. The film was moved up two weeks ago and will now hit theaters on November 3, 2023.
---
Will Dune be 2 or 3 movies?
As of June 29, 2023, Deadline made it seem like a trilogy of Dune movies was all but confirmed, with the casual statement: "Warner Bros on Thursday released a new trailer for Dune: Part Two, Denis Villeneuve's second pic in a planned three-film saga based on Frank Herbert's classic sci-fi novel."
---
Is Dune based on Islam?
Thus, it is glaringly obvious that Dune takes inspiration from Islam, ancient mythology, and other religions. However, the franchise uses religion to explore the impacts of imperialism on the colonizer and the colonized.
---
About The Author
An author, content writer, and avid reader immersing in the world of fantasy, fiction, and entertainment while creating
...
Read more
Top Comments
There are no comments in this article yet. Be first to post one!