Is JoJo Siwa expecting a child? Debunking rumors about 19-year old YouTube star
No, JoJo Siwa is not pregnant. However, it was amusing why people thought she was, leading to speculation about the teen star.
Published on Mar 28, 2023 | 07:25 PM IST | 1M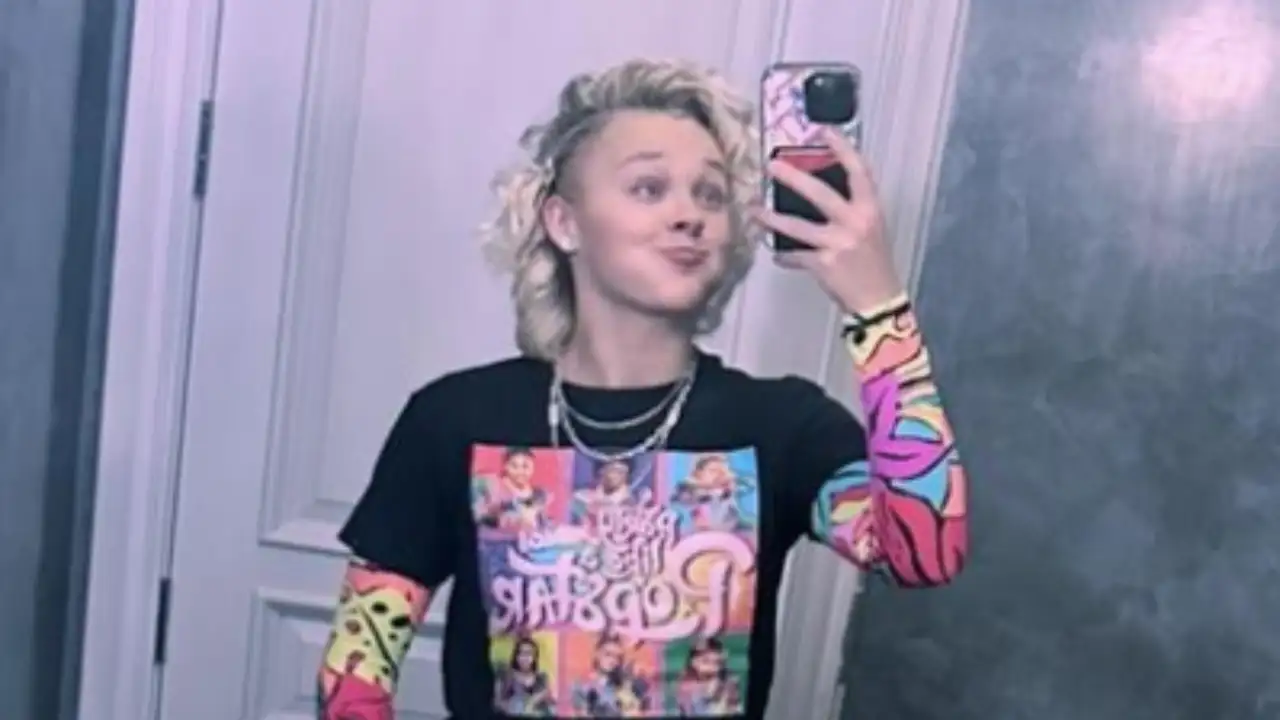 JoJo Siwa's latest social media post had everyone talking - but not for the reason you'd expect. After seemingly announcing that she was pregnant, the internet was in shock - especially considering her young age and the fact that she had never hinted at wanting children in the past. However, the dancer was just joking - she's not actually pregnant. Let this be a reminder to all of us to always check the facts before taking anything too seriously!
For those unfamiliar with the world of pop culture, JoJo Siwa (real name Joelle Joanie Siwa) is a YouTube sensation and one of the most recognizable faces of the internet. She is renowned for her cheerful personality, her videos for kids, and her impressive dancing skills. JoJo has made a name for herself as one of the most popular personalities of the internet and is beloved by kids and adults alike!
With over 11.4 million followers on Instagram, she is one of the most influential figures in the world. Not only is she an Instagram influencer, but she has also made appearances on numerous shows including Dance Moms, Dancing with the Stars, So You Think You Can Dance, and more. Her success and reach extend far beyond the world of social media, making her one of the most sought-after celebrities in the entertainment industry.
JoJo Siwa recently took to social media and showed off her midriff in an inspirational story. The YouTuber displayed her beautiful tummy, slightly bulging with pride as she lay on her back with one hand placed below her stomach. The caption for the post read, "Team BOY or Team GIRL?" JoJo's post is encouraging us to accept and embrace our bodies no matter what shape, size, or gender we identify with. So show some love - which team are you on?
ALSO READ: AMAs 2021: Machine Gun Kelly, JoJo Siwa, Billy Porter and more to present at upcoming award show
JoJo Siva has fooled her fans
The dancer's bloated belly after eating some food was just a show-off, not a sign of pregnancy. She posted another photo afterward, where her body was back to looking super-toned and the bloating had disappeared - likely after a workout. So it is clear that the teenager is definitely not pregnant.
Some internet users were quick to get fooled by the influencer's prank. However, those who had seen her recent social media posts where she clearly looked more toned, or had spotted the words "Food Baby" written in the post, were left in shock. Netizens quickly flooded Twitter with hilarious reactions that ranged from disbelief to being impressed
Is Jojo Siva a Millionaire?
L'OFFICIEL breaks down how reality TV star and singer JoJo Siwa earned herself $20 million. JoJo Siwa started her career in the spotlight at just 9 years old when she appeared on Lifetime's reality TV show Dance Moms.
---
Did Jojo and Avery break up?
JoJo Siwa and content creator Avery Cyrus have called it quits after three months of dating. Cyrus and Siwa shared the news in a Dec.
---
What happened with Jojo Siwa
JoJo Siwa and Kylie Prew have broken up for a second time. The Dance Moms alum and Prew went public with their relationship in February 2021, one month after Siwa came out as LGBTQ.
---
About The Author
A content writer for 13 years, the entertainment section is Tanya's favorite. A self-confessed creative claustrophobic, she needs to
...
Read more
Top Comments
There are no comments in this article yet. Be first to post one!