Is Khloe Kardashian planning to get back with her ex? New cryptic post sparks rumors
Khloe Kardashian posts an emotional video on social media, sparking rumors that she is reuniting with ex-boyfriend Tristan Thompson
Published on Mar 16, 2023 | 03:13 AM IST | 68.2K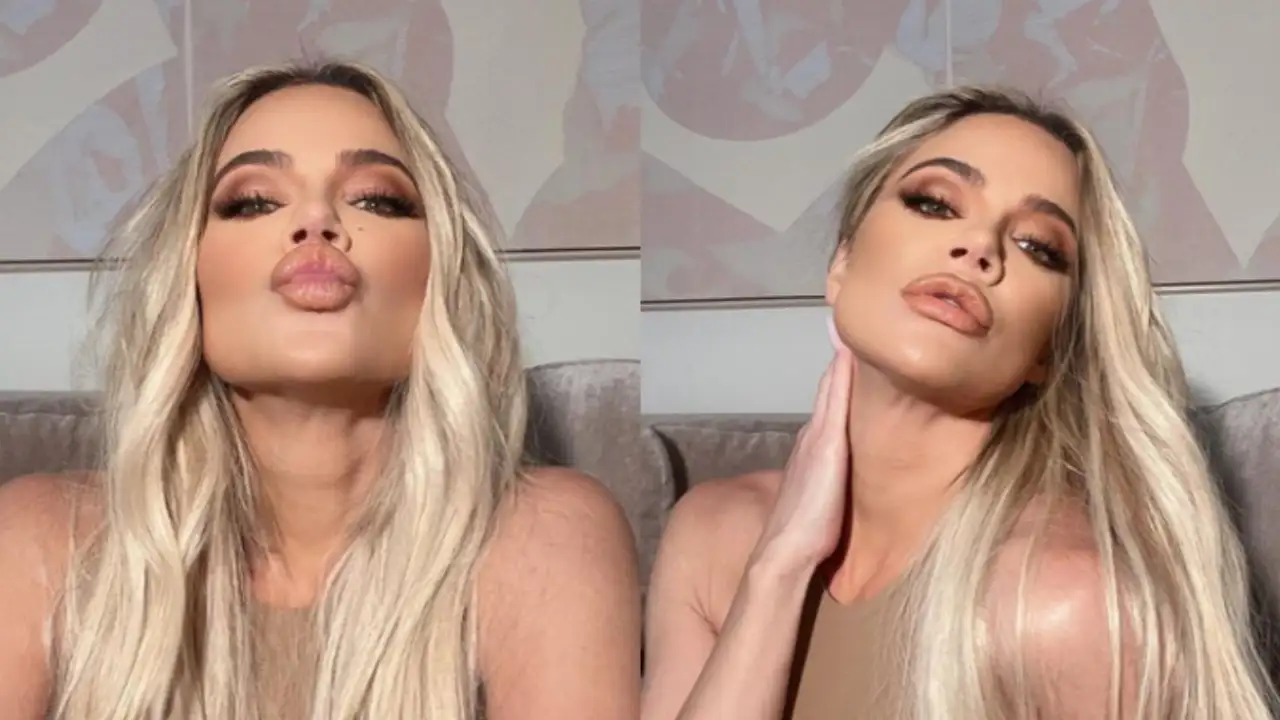 The Kardashians, who are known to be always vocal about their personal lives and be out there making headlines for every small scandal they create, Khloe, who is often the one to make less of a headline among her sisters, has recently grabbed audience attention with her cryptic Instagram post, which she dropped this Tuesday.
This all leads to Khole Kardashian getting back together with Tristan Thompson, and to justify the claim, and hints that the audience took into consideration before jumping to the conclusion are mentioned in the following incidental claim
Incident 1: This makes the audience question if Khole might be getting back to Thompson.
The put instagram story consisted of a video, which was reshared by Khole, about Brendan Fraser's acceptance speech during the Oscars. This showed how Brendan accepted the Best Actor Academy Award for his performance in the film The Whale and delivered an emotional acceptance speech on stage at the Dolby Theatre in Los Angeles.
Brendan is heard saying this in the clip Khloe posted.
"If you, like a guy like Charlie who I played in this movie, in any way struggle with obesity or you just feel like you're in a dark sea, I want you to know that if you too can have the strength to just get to your feet and go to the light, good things will happen."
As Brendan continued, "Thank you, good night," he was greeted with a thunderous ovation, and some prominent faces even started to cry.
Indicating that Khloe was moved by the statement Brendan made, and as it's  usual for the mom of two since she keeps sharing sensitive content on Instagram, what grabbed the attention was that only a few hours ago she shared some words about being thankful and having a "good heart."
Many fans took it in a certain way, believing that it was Khloe's way of responding to the criticism she received from the public when she raved about her ex, Tristan Thompson, despite the fact that he had a well-documented history of infidelity while they were dating.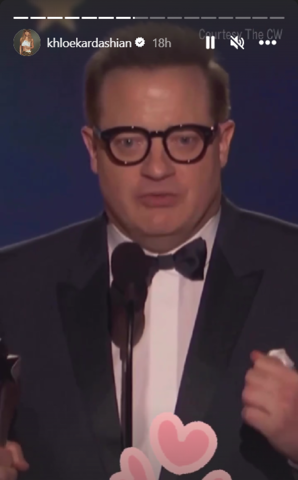 Incident 2: Khole wishes Tristan Thompson a happy birthday in a flirtatious manner.
Khloe took to Instagram as she wished the father of her two children "happy birthday" on Monday by posting several pictures and a lengthy Instagram statement.
And later, Khole went on as she mentioned, "All of the above means more than you'll ever know to your family of littles. My birthday wish for you is that you continue to crave change, healing, and transformation. Be strong, be kind, be patient, and be free. Continue to make your soul and your mother proud."
'Happy birthday, baby daddy', Khloe wrote as a flirtatious sign-off before wrapping up the caption.
Which made viewers raise a question as Khloe turned off her comment sections. Fans rushed to Reddit, where many were disappointed and discussed why Khloe would get back to Tristan, who broke her heart.
While others discussed that they are definitely back and Khole is making a soft landing for the news to reach the audience.
Though Khole has not come out and spoken about it clearly, fans are definitely curious to find out what the reality is. However, sooner or later the truth will be out, as The Kardashians can never hold a secret for too long until it's put on social media.
ALSO READ: Khloe Kardashian details her skin cancer scare after getting a tumour removed from face
FAQ
1. How old is Khloe Kardaishan?
Khloe is 38 years old.
---
2. What is Khloe's real name?
Khloe's real name is Khloé Alexandra Kardashian.
---
3. Who did Khloe get married to?
3. Who did Khloe get married to?
---
About The Author
Expertise: Hollywood, Entertainment, Philosophy, and Lifestyle - "Mirror of Life" complier and co-author ...of several other anthologies. Summerizes' love for writing and creating magic with words has always been her passion. Akanksha, who comes with 2.5 years of experience, has contributed to a diverse field of content creation. For her, writing is what completes her. Read more
Top Comments
There are no comments in this article yet. Be first to post one!