'It was the best thing that ever happened to me': Selena Gomez opens up about her journey to rediscovery following breakup with Justin Bieber
Selena Gomez's documentary My Mind and Me highlights her six-year journey of mental health and past relationship struggles, in her own words
Published on Sep 25, 2023 | 05:49 PM IST | 136.8K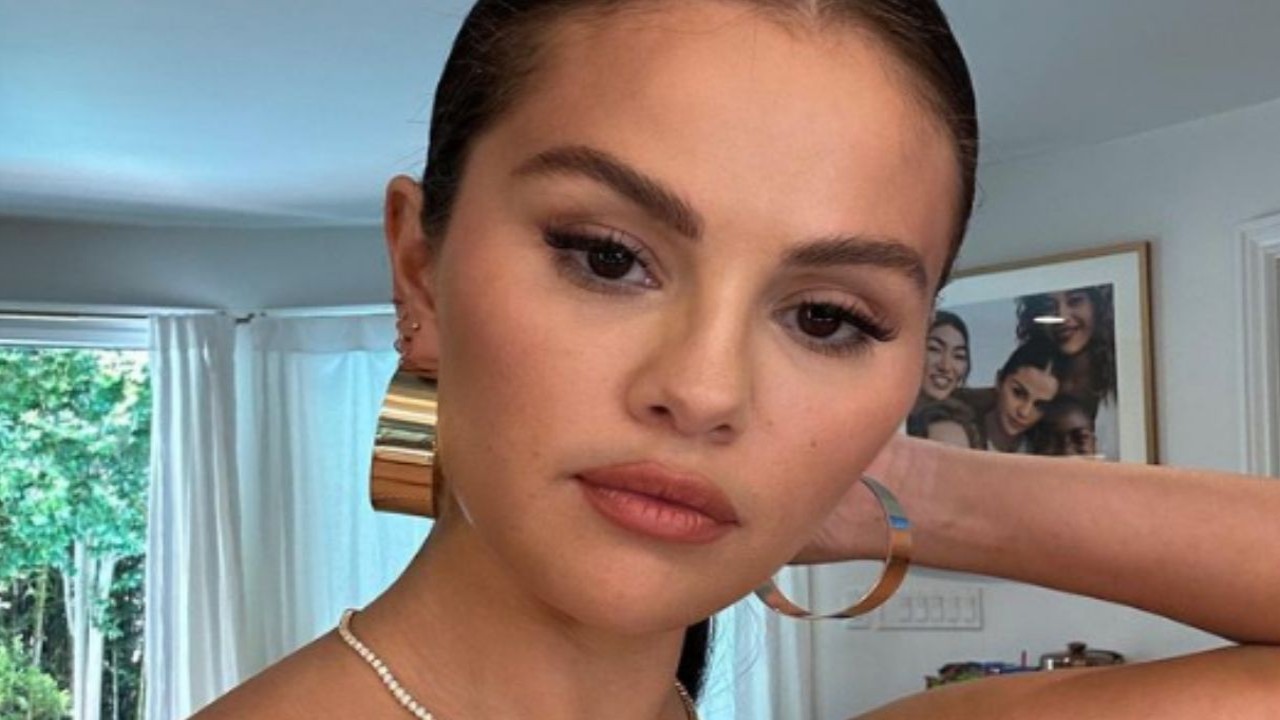 Key Highlight
Selena Gomez once expressed that losing Justin was the best thing that happened to her

She mentioned that it led to her rediscovery

Selena said that time she want to become good enough for herself during release of her documentary
Selena Gomez's documentary, My Mind and Me, was shot over six years, covering her life from 2016 till 2022. During this time, Gomez and Justin Bieber ended their 10-year on-off romance for good, and Gomez had to come to terms with Justin's quick engagement to Hailey Bieber in July 2018, just a few months after their breakup in March of that year. However, the documentary didn't focus much on Justin and mentioned him only once by name. 
Selena Gomez talked about her journey to rediscovery
The main theme of My Mind and Me was her mental and physical health journey. She learned about her bipolar disorder diagnosis and survived an episode of psychosis in 2018. Still, Justin & Gomez's love life generally—was a major presence in the 2016 and 2019 portions of the film. In the 2016 portion, while rehearsing for the Revival tour, Gomez mentioned Justin and expressed her desire to be enough on her own.
Justin's last appearance in the documentary came when Gomez discussed releasing Lose You to Love Me—her breakup song about him. After that, the documentary mainly focused on her mental health recovery and finding her purpose. Gomez talked about moving on from Justin, she told Elle, "I texted Julia Michaels and Justin Tranter and said I think I'm ready to just say I'm sad. We wrote the song in 45 minutes, the fastest song I've ever written. It's about more than just a lost love. It's me learning to choose myself, to choose life, but also hoping that people can find grace and peace in that too."
Selena continued, "The song is about knowing that you completely lost every part of who you are just to rediscover yourself again," she continued. "Everything was so public. I felt haunted by a past relationship that no one wanted to let go of. But then I just moved past it, and I wasn't afraid anymore." She added, "I feel like I had to go through the worst possible heartbreak ever and then just forgetting everything at the drop of a hand, it was really confusing, but I just think that needed to happen and ultimately it was the best thing that ever happened to me."
ALSO READ: 'Husband's here tonight': Adele hints at being married ONCE AGAIN; Here's what we know
Selena Gomez expressed she wanted to be good enough herself
According to Elle much of the shooting for My Mind and Me took place in 2019 and beyond, but the project initially began in 2016 during Gomez's Revival tour. After rehearsal, Gomez was very critical of her performance and mentioned being afraid that she wasn't seen as enough on her own.
It's then that she alluded to a potential collaboration with Justin that ultimately wasn't released. When talking about the head of her record label, John Janick, she said, "I don't know what John thinks, I want to talk to John. I don't want to disappoint John. I don't want him to think that he signed some f*cking Disney kid. It just sucks too, because the whole song thing. He called me this morning about the song with Justin, like, when am I just going to be good enough by myself? When am I just gonna be good enough by myself, not needing anybody to be associated with?"
Gomez wouldn't mention Justin by name again for the rest of the film. Director Alek Keshishian included paparazzi footage that highlighted how the public and press focused on her past relationship. In the 2016 portion, paparazzi asked Gomez personal questions about Justin that she ignored. Later in the film, when focusing on Lose You to Love Me, paparazzi footage was shown again.
ALSO READ: 'And I panic...': When Tom Holland forgot to post the trailer for THIS USD 1.1 billion movie, and had to 'Facetime' Zendaya to get a tutorial on how to do it
FAQs
Where can I watch the Selena documentary?
Selena's documentary is available on Netflix.
---
Is Selena's lupus condition curable?
No there's no cure to Selena's lupus condition.
---
Is Selena Gomez in a relationship?
No, Selena Gomez does not have boyfriend as of now.
---
About The Author
Meet Nidhi, the Content Writer. She's loves weaving her word magic on everything that's trending in
...
Read more
Top Comments
There are no comments in this article yet. Be first to post one!