Jake Gyllenhaal looked ripped while shooting for Road House at UFC 285 Weigh Ins; DETAILS inside
Jake Gyllenhaal recently showed off his ripped physique at UFC stage with bulging muscles and washboard abs
Updated on Mar 04, 2023 | 01:10 PM IST | 76.8K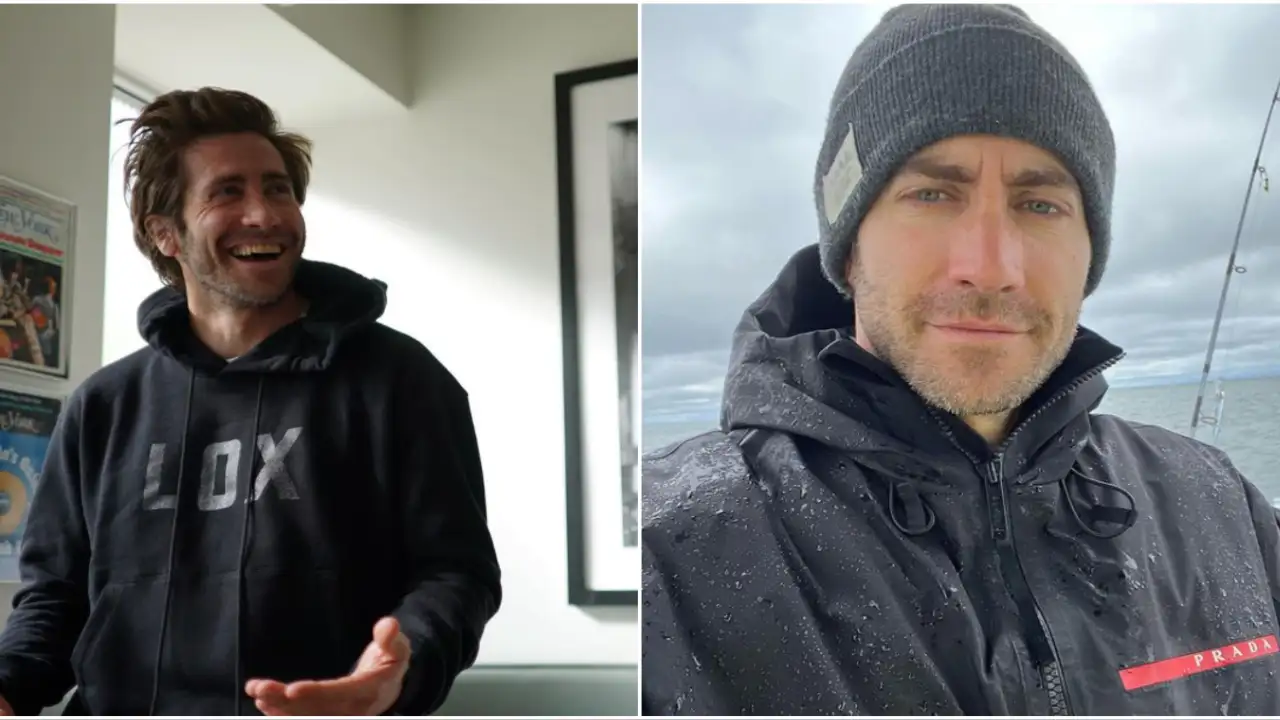 On Friday, Jake Gyllenhaal flaunted his seriously jacked physique as he was filming a shirtless scene for the remake of Road House. Gyllenhaal's toned body with bulging muscles and washboard abs has set the internet ablaze.  Here are more details about Gyllenhaal's transformation for his latest movie.
Jake Gyllenhaal for the Road House reboot
For the reboot of Road House, Jake Gyllenhaal has completely changed his physique for the upcoming role. While at the UFC 285 ceremonial weigh-ins, Gyllenhaal taped a fake UFC weigh-in as well as a faceoff for Road House. During the shot, he looked absolutely ripped as he showed off his new physique.
Last month, even Arnold Schwarzenegger praised Jake Gyllenhaal for the transformation of his body for the movie role. Schwarzenegger said that Gyllenhaal got in incredible shape for his latest movie. The professional bodybuilder said that this body transformation was really extraordinary because it is literally zero fat.  
At the UFC stage, ripped Gyllenhaal weighed in a podium before he slapped his opponent Jay Hieron. The former also roared for the crowd showing his angst. Although some fans think that even after building a great physique, Jake's slapping technique is not all that good.
In the movie, Gyllenhaal plays the role of a former UFC fighter who starts working as a bouncer in the Florida Keys and soon realizes that not everything is as mellow as it seems in the tropical paradise.
In a 2022 Good Morning America interview, Jake said that as the late Patrick Swayze starred in the original film there are some huge shoes to fill in. Jake has also worked with Patrick in 2001 for the sci-fi fantasy movie. Gyllenhaal said that Swayze was always loving to him and that he has learned from the former.
ALSO READ: Jake Gyllenhaal RECALLS his 'profound' relationship with Heath Ledger
Jake Gyllenhaal
What role made Jake Gyllenhaal famous?
Brokeback Mountain is Gyllenhaal's most famous film role, he plays Jack Twist.
---
How did Taylor Swift Meet Jake Gyllenhaal?
They actually met before SNL. The duo was first set up by Gwyneth Paltrow, who hosted Swift and Gyllenhaal at a dinner party.
---
Is Jake Gyllenhaal A Vegan?
Today, Gyllenhaal said he eats mostly, but not exclusively, plant-based foods.
---
About The Author
A writer with 2+ years of experience, addicted to movies, coffee, and traveling. Currently curating content for Hollywoo...d, from movies to TV shows and currently making web a more entertaining place. Read more
Top Comments
There are no comments in this article yet. Be first to post one!