Jennifer Lopez calls moving in with Ben Affleck, kids 'an emotional transition'; Know about their 5 children
Jennifer Lopez and Ben Affleck rekindled their romance after 20 years in April 2021. A year later they got engaged, before getting married in July 2022.
Updated on Jan 17, 2023 | 05:08 PM IST | 115.9K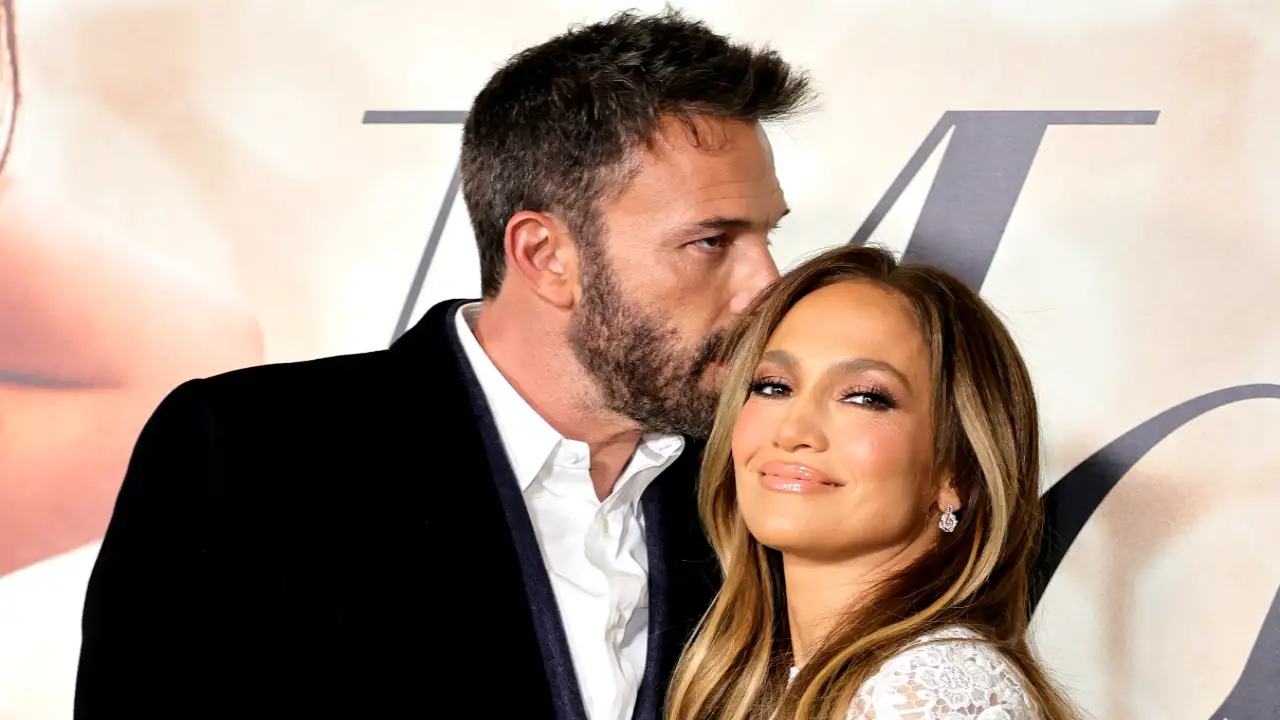 Jennifer Lopez says blending families with husband Ben Affleck has been an 'emotional transition'.
JLo recently appeared on Today show where she promoted her upcoming rom-com Shotgun Wedding with co-star Josh Duhamel. During the show, Lopez opened up about moving in with hubby Ben and blending their families after their July wedding last year. "We moved in together, the kids moved in together. So it's been, like, a really kind of emotional transition. But at the same time, like, all your dreams coming true and it's just been a phenomenal year. Like, my best year, I think, since my kids were born," she said.
Jennifer, 53, and Ben, 50 announced their engagement in April last year after dating for a year. The much-in-love couple got married in Las Vegas in July, before a second formal wedding in August.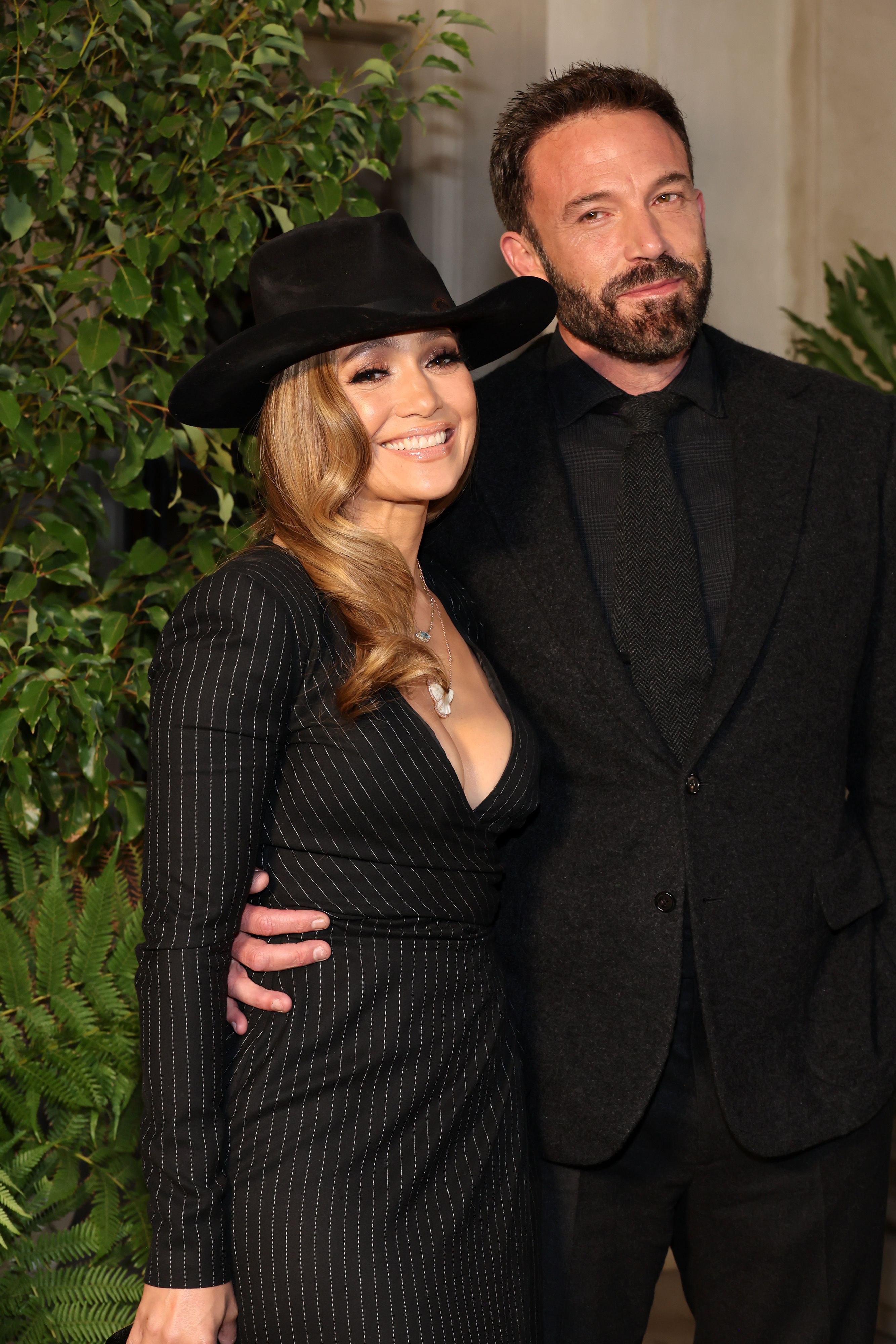 Jennifer Lopez and Ben Affleck's wedding
During a press conference for her upcoming film, Jennifer was asked about her preparations for her wedding with Ben. She shared that it was the stress of having to plan a wedding because of which they decided to elope to Vegas and get married there first. Lopez also credited Ben for planning the Vegas ceremony. "I think that's why we ran off to Vegas and got married there first," Lopez said as reported by Insider. "Took all the pressure off of the big family wedding that we were having."
Adding further she revealed, "He has an amazing eye. He has incredible taste. But everything we do, we try and do it together." For the unversed, Jennifer Lopez and Ben Affleck rekindled their romance 20 years later in April 2021. They had previously been in a relationship in 2002.
The Shotgun Wedding actress shares 14-year-old twins Max and Emme with her ex-husband Marc Antony. On the other hand, Affleck shares his three children Violet Anne, 17, Seraphina Rose, 13, and Samuel, 10 with actress Jennifer Garner.
Here's everything we know about Jennifer Lopez and Ben Affleck's children.
Maximilian David Muniz
Max is Jennifer's only son. He was born on February 22, 2008, along with his twin Emme. As per Page Six, he is the more reserved one. "Emme is like a mini-me; Max is really like a mini-Marc. They're complete opposites," Jennifer told Latin Times via SCMP.
Max also featured in the 2022 romantic comedy Marry Me alongside his Mom Jennifer. The actress told El that it took a lot of encouragement from the family for Max to finally take up the gig. However, she added that he enjoyed it and wants to take up acting in the future.
Emme Maribel Muniz
Emme is JLo's other child, who is also Max's twin. As per the actress, Emme likes to go by they/them pronouns. They performed with their mom on stage during the 2020 Super Bowl halftime show. Calling the experience 'insane' Emme told Entertainment Tonight that it's not very common for someone their age to be on that stage, and we agree! Apart from being a singer, Emme is also the author of a children's book named Lord Help Me: Inspiring Prayers for Every Day, which became a New York Times bestseller.
Violet Affleck
Violet, who is the eldest daughter of Ben Affleck and Jennifer Garner, was born on December 1, 2005. Violet has an uncanny resemblance with her mother and even shares her passion for cooking, a source told In Touch Weekly in 2019.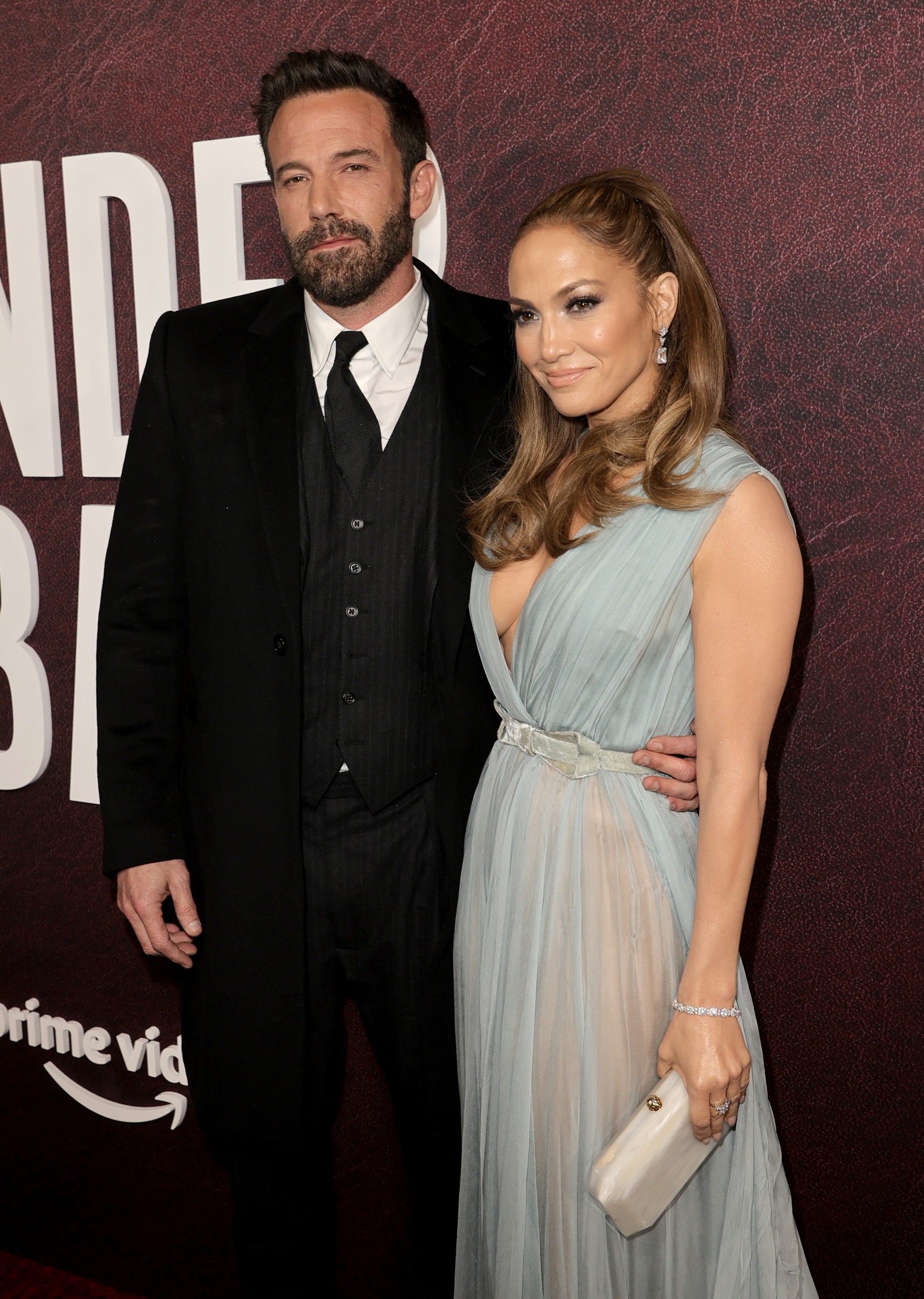 Seraphina Rose Elizabeth Affleck
Seraphina was born on January 6, 2009, and is the second daughter of Affleck and Garner. A source told In Touch that she is the more outgoing and mischievous one than the other two siblings. She is reportedly super close to the Gone Girl actor.
Samuel Garner Affleck
Samuel is the youngest child that Ben shares with his ex-wife Jennifer Garner. He was born on February 27, 2012. According to Affleck, Samuel loves baseball and is pretty good at it too. In 2019, he appeared on The Ellen DeGeneres Show and said, "I'm a coach on the Little League team, and it's going great." He further added, "He's awesome, it's a lot of fun."
ALSO READ: Here's how newlywed Jennifer Lopez plans to make 1st married Christmas 'MORE SPECIAL' for husband Ben Affleck
More about Jennifer Lopez, Ben Affleck and their 5 kids
Do Ben Affleck and Jennifer Lopez have a child together?
No, Ben Affleck and Jennifer Lopez do not have a child together. While Lopez has twins from her previous marriage with singer Marc Anthony, Affleck has three children from his previous marriage with actress Jennifer Garner.
---
How many biological children does Jennifer Lopez have?
Jennifer Lopez has twins named Maximilian David Muniz and Emme Maribel Muniz from her previous marriage with Marc Anthony.
---
What is the name of Ben Affleck's first wife?
Ben Affleck was married to actress Jennifer Garner from 2005 to 2015.
---
Who has custody of Jennifer Lopez's kids?
According to Haleball.com, JLo's twins mostly stay with the actress-singer. They get to spend seven days a week with their father. A special provision in the child custody agreement was that the nannies will go with the children whenever they go to stay with their father.
---
How long were JLo and Ben Affleck together for?
JLo and Ben Affleck met in 2002. They got engaged after dating for four months. In 2004, a little over a year after their engagement, the couple called it quits.
---
About The Author
A content writer for 3 years, Priyakshi channels her love for everything cinema through the written word, as she dabb...les in entertainment articles, movie reviews, and interviews.
Read more
Top Comments
There are no comments in this article yet. Be first to post one!