Jeremy Renner's nephew has the sweetest note for him after snow-plow accident, 'I am lucky my uncle is alive'
Jeremy Renner will be soon seen in a new show called Rennervations that will start streaming on an OTT platform on April 14. Continue reading to know more.
Updated on Mar 16, 2023 | 10:43 AM IST | 53.1K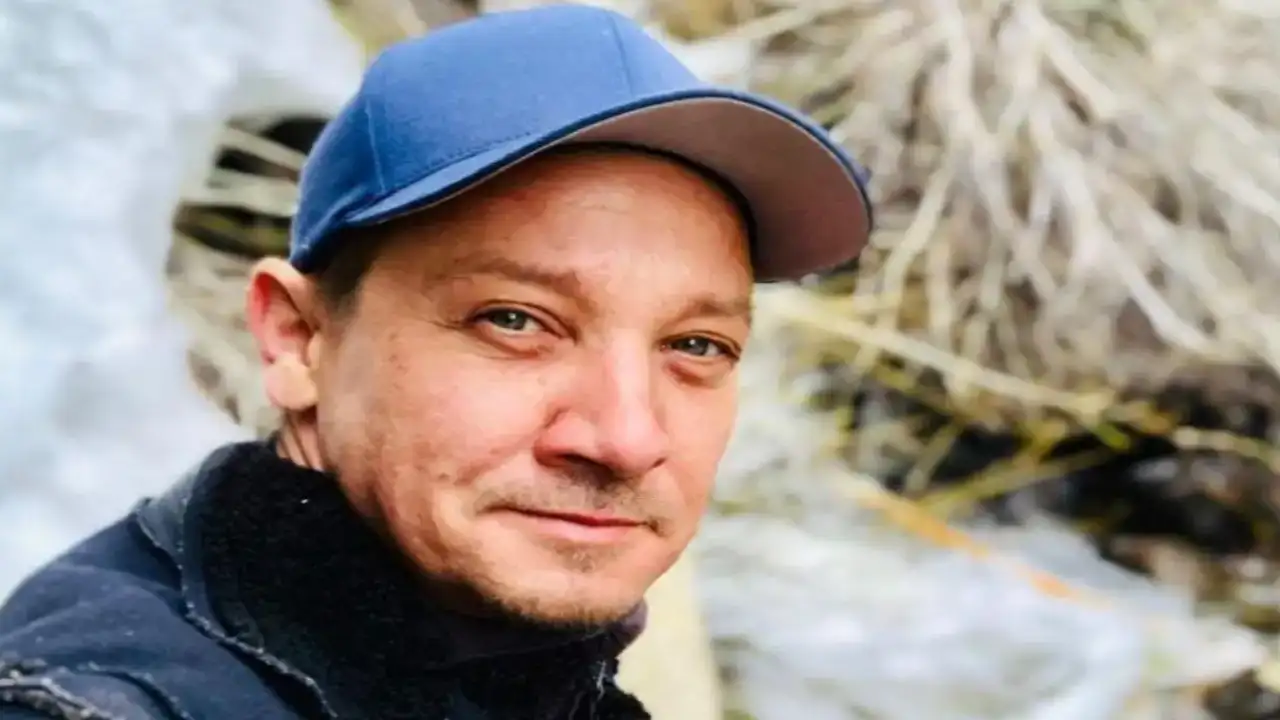 Jeremy Renner took to Instagram to share a heartfelt note his nephew wrote for him following his snow-plow accident. For the uninitiated, Renner suffered blunt chest trauma and other orthopedic injuries including 30+ broken bones, after he got into an accident while plowing snow outside his home in Reno, Nevada on New Year's ever. He was airlifted from his home to the hospital, where he underwent surgery for the same on January 2. More than two months later, the Avengers actor continues to be on the road to recovery. Find out what his little nephew had to say about him.
Jeremy Renner shares his nephew's sweet note on Instagram
The Hawkeye actor took to the stories feature on his Instagram space and shared the note his nephew wrote him. It read, "I am very lucky because my uncle is hawk eye (witch is 1 of the Avengers) I am also very lucky that my uncle is alive from his accident." Renner also added his reaction to this note. He wrote, "Love my little man (folded hands emoji, red heart emoji, folded hands emoji) Bless you Auggie".
Jeremy Renner's nephew's note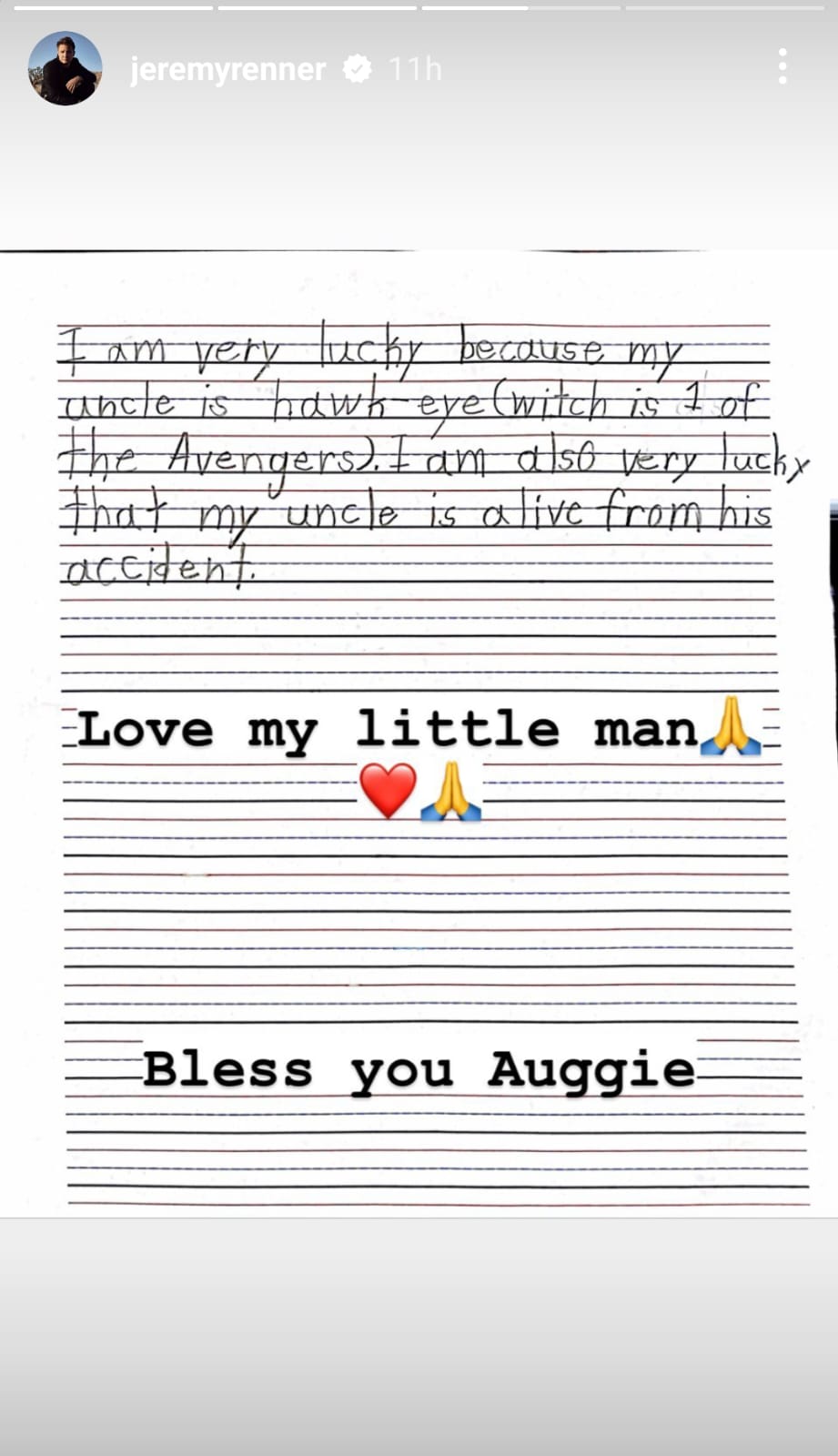 Jeremy Renner's Disney+ show Rennervations
Jeremy Renner will be soon seen in a new show called Rennervations that will start streaming on Disney+ on April 14. The four-part Disney show will showcase Renner travelling across the world as he interacts with different communities and guides them to reimagine unique, purpose-built vehicles. Last month, the actor took to his Instagram space and shared a photo showcasing a behind-the-scenes moment from his upcoming show.
Sharing the photo, he wrote in the caption, "Behind the scenes on ['Rennervations'], coming soon on Disney+ around the world! We are cueing up now with Disney and Disney+ to launch this amazing new show. More info to come." The actor also added that he is working on himself too as he wrote, "Thank you for your patience…while I am in the shop now, working on me."
ALSO READ: 12 Interesting things about Marvel star Jeremy Renner you probably didn't know
FAQs
Is Jeremy Renner deaf in real life?
During a press conference hosted by ComicBook.com's Brandon Davis for the film Hawkeye, Jeremy addressed his own hearing problems and portraying the same on screen. He said, "A lot of that's in my life. I'm only hard of hearing, so I'm not deaf ... I thought it was just a really wonderful thing, cause it is, it's always been a part of Clint's character in the comics, and we found a way to make it a truthful entry point for his life and how it affects his life. And now, there is a wonderful vulnerability that comes in."
---
Is Jeremy Renner married?
Jeremy Renner was married to Canadian model and actress Sonni Pacheco from 2014 to 2015. However, they separated ways less than a year into their marriage.
---
How did Jeremy Renner get hurt?
Jeremy was injured in a snow-plowing accident on New Year's Eve. He suffered blunt chest trauma and broke 30+ bones in the accident.
---
About The Author
A content writer for 3 years, Priyakshi channels her love for everything cinema through the written word, as she dabb...les in entertainment articles, movie reviews, and interviews.
Read more
Top Comments
There are no comments in this article yet. Be first to post one!