Jimmy Kimmel has a plan in case of another Oscar slap; DETAILS here
Jimmy Kimmel will not turn the other cheek in case someone tried to slap him at the Oscars. Find out more.
Published on Mar 08, 2023 | 06:04 PM IST | 51.6K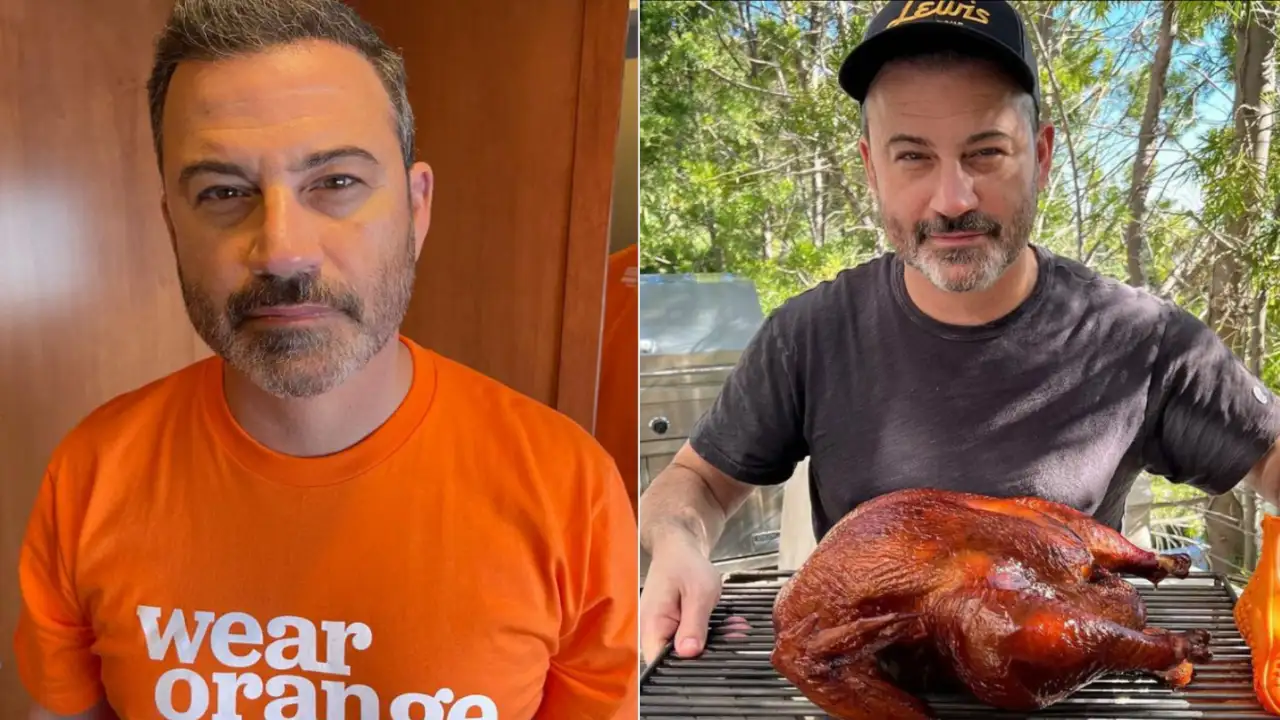 In a recent interview, Jimmy Kimmel opens up about his preparation for hosting the 2023 Oscars. He answers various questions ranging from whether he will joke at the expense of Tom Cruise or what he will do if someone throws a punch while he is there.
Jimmy Kimmel hosting Oscars for the third time is promoted as most charming and he is considered as the safest choice at large. Bill Kramer, CEO of Academy said that Kimmel is respectful, funny, and is not too sharp around the edges. The CEO further said that it is really important to have a host who can effectively work with the live television as well as live audience. Read further to know how Kimmel is preparing for awards night.
ALSO READ: 'It's still shocking that that happened', Here's what Jimmy Kimmel says about last year's Oscar incident
Jimmy Kimmel as host
In an interview with The Hollywood Reporter, Jimmy Kimmel was asked what he will do if somebody comes up on stage to slap him. To this, the comedian joked that first he would size up the person and if Kimmel is bigger than they are he would 'beat the sh*t out of him on the live television. But if it is the Rock, then he would start running.
Jimmy Kimmel says that he does not want to make a whole monologue out of the previous year slap incident but it will be weird not to mention it. Kimmel says, 'Well, whatever I say about it, it's going to have to be great, right?'
Jimmy Kimmel about #envelopegate scandal
Jimmy Kimmel was famously at the edge of the 2017 #envelopegate scandal at the Oscars ceremony. In this scandal the presenters Faye Dunaway and Warren Beatty were given the wrong category envelope as they announced Best Picture winners. They mistakenly said that La La Land is the winner instead of Moonlight who actually won the category. This raised a major upset amongst the audience.    
ALSO READ: Jimmy Kimmel breaks down in tears as he gives a heartfelt tribute to his longtime friend Bob Saget
About The Author
A writer with 2+ years of experience, addicted to movies, coffee, and traveling. Currently curating content for Hollywoo...d, from movies to TV shows and currently making web a more entertaining place. Read more
Top Comments
There are no comments in this article yet. Be first to post one!