Justin Bieber once called Skai Jackson 'very cute'; Latter reveals she still has his autographed note
Skai Jackson grew up as a diehard Justin Bieber fan. She recently recalled the time she met him and Selena Gomez many years ago. Here's what she has to say.
Published on Mar 23, 2023 | 12:13 PM IST | 106.9K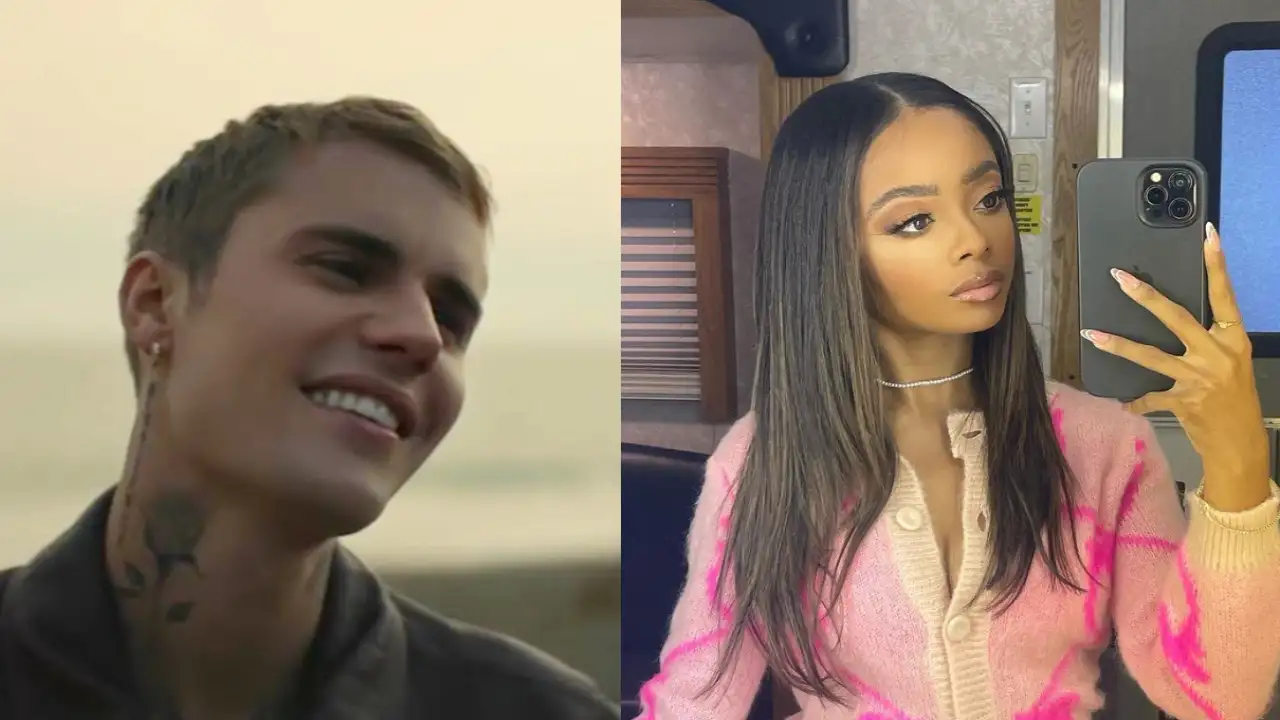 Skai Jackson spilled some beans about her meeting with Justin Bieber several years ago. The Disney alum, who was a diehard Belieber growing up – recently appeared on The Jennifer Hudson show on Wednesday, March 22. During her conversation with the host, Skai revealed that the Peaches singer had once left her a handwritten autographed note. Read on to find out what it said.
Justin Bieber was so sweet: Skai Jackson
Skai Jackson told Hudson that she had to go through a lot of missed opportunities and had to wait for hours before she got the opportunity to meet her childhood idol – Bieber. Jackson shared that she ran into Justin Bieber and Selena Gomez when the Baby singer was filming at a  soundstage next door where she was working.
"One day we were filming and next thing, I come out and I see him and Selena Gomez standing there, and I'm like, 'Oh my gosh!'" Skai said. "And he was so sweet, he was so sweet."
Justin Bieber's handwritten autographed note for Skai Jackson
She further revealed that Justin actually took the time to go to her makeup room and leave her a handwritten autographed note. The Jessie alum shared that Bieber complimented her and wrote, "Skai, nice to meet you! You are very cute, make sure to always stay sweet!! God bless."
The 20-year-old actress admitted that she still has the note to this day. "I was cleaning my closet and I found it again. I was like, 'Thank god!' So I put it away. But it's been like 10 years, so I still have it," she said.
Talking about Justin Bieber, the pop star recently shared a health update on his Instagram stories after being diagnosed with Ramsay Hunt Syndrome last year, which led to him canceling all the remaining dates of his Justice World Tour. He shared a video and flaunted his wide smile, indicating that his condition which left him with partial facial paralysis, is now much better.
ALSO READ: Celebrity social media, 22 March 2023: Selena Gomez to Rihanna, here's the daily celebrity Instagram roundup
FAQs
How old is Justin Bieber?
Justin Bieber is 29 years old.
---
How old is Skai Jackson?
Skai Jackson is 20 years old.
---
When did Justin Bieber and Hailey Baldwin get married?
Justin Bieber and Hailey Baldwin tied the knot in 2018.
---
About The Author
A content writer for 3 years, Priyakshi channels her love for everything cinema through the written word, as she dabb...les in entertainment articles, movie reviews, and interviews.
Read more
Top Comments
There are no comments in this article yet. Be first to post one!