Khloe Kardashian details her skin cancer scare after getting a tumour removed from face
Khloe Kardashian opened up on her skin cancer scare in recent Instagram stories as she revealed the reason why she has been wearing a face bandage.
Published on Oct 12, 2022 | 01:35 PM IST | 449.1K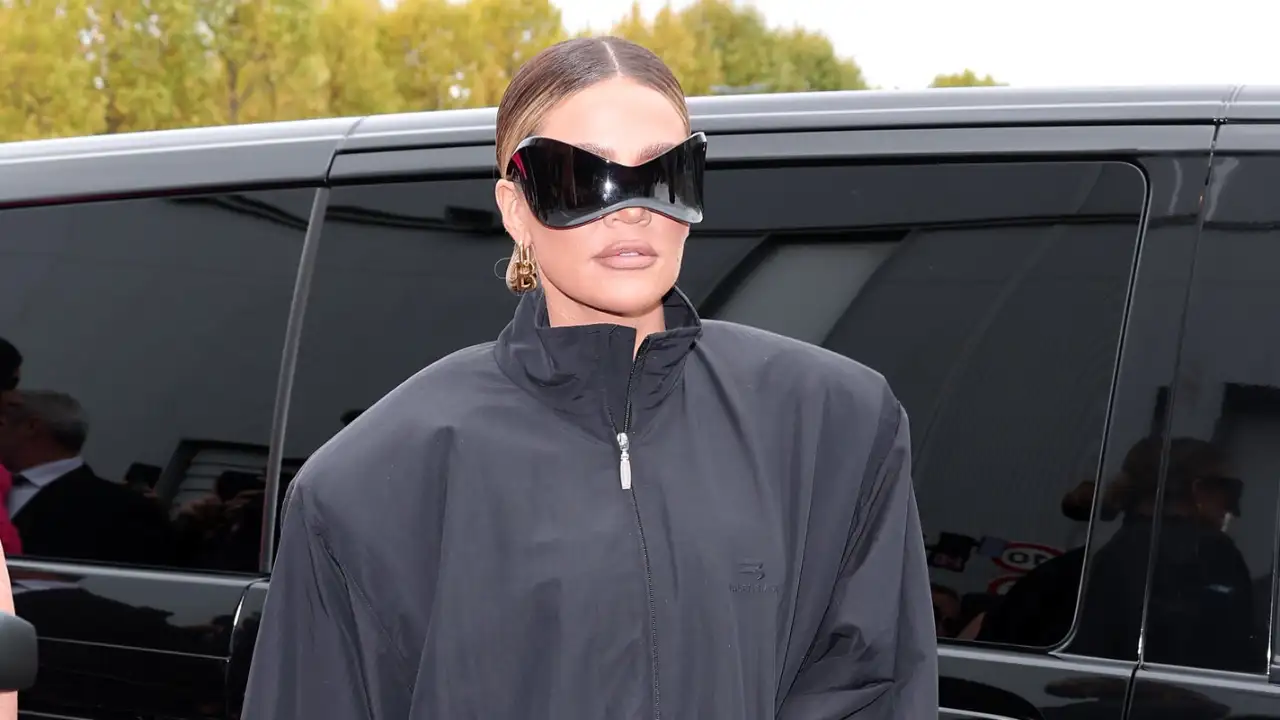 Khloe Kardashian shocked fans with her recent health update on Instagram as The Kardashians star released her explanation for the "numerous stories" going around about the "ever-evolving bandage" on her face in her recent Instagram post.  Khloe revealed how she underwent a skin cancer scare after noticing an irregular bump on her face.
Kardashian revealed how she initially brushed it off thinking it was a minor zit as she posted a photo of the bump on her face. She further added, "I decided to get it biopsied 7 months after realizing it was not budging." Khloe further noted that she ended up getting a second biopsy after doctors mentioned that what they were seeing was "incredibly rare" for someone her age. The Good American founder further detailed her journey as she sought medical advice on the same.
Khloe's operation to remove her face tumour
Khloe revealed how the doctors told her that she need to have an immediate operation to remove the tumour from her face. She wrote, "I called none other than Dr. Garth Fischer, a dear friend of my families and one of the best surgeons in Beverly Hills who I knew would take incredible care of my face." Kardashian noted that she's currently in the healing process after the doctor was able to remove "everything."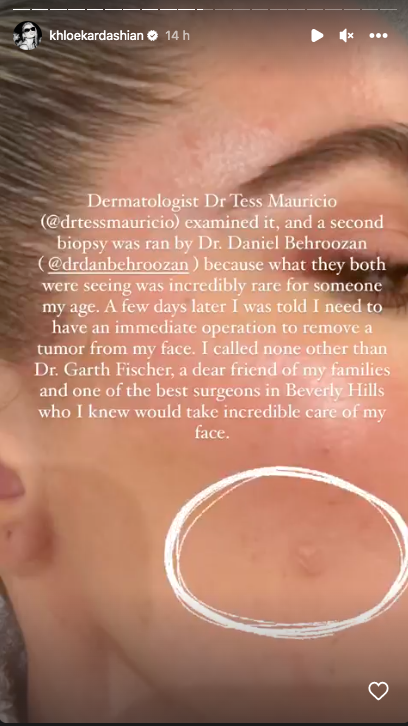 Kardashian further added how for the time being she will be seen sporting the face bandages and later probably a scar and an indention in her cheek from the tumour being removed. Khloe revealed that the reason she decided to share details of her diagnosis and treatment is so that everyone makes sure to get themselves checked frequently. She also reflected on her melanoma treatment from when she was 19 and said, "At 19 years old, I had melanoma on my back and I had a surgery to remove that as well, so I am pre-composed to melanomas. Even those who are not, we should be checking all the time."
Khloe also noted that she is lucky to have found her diagnosis in time and added that she's grateful for the same. In the meantime, Kardashian was also recently seen welcoming her second baby with Tristan Thompson on the second season of The Kardashians. 
ALSO READ: Khloe Kardashian gets candid about the birth of her and Tristan Thompson's son on The Kardashians
About The Author
A writer with 6 years of experience, addicted to coffee, films, and sarcasm. Currently exploring all things Hollywood..., from movies to TV shows in a never-ending loop of watching stuff and writing about it. Movie trivia is my thing.
Read more
Top Comments
There are no comments in this article yet. Be first to post one!