Little girl confidently matches Rihanna's steps in a viral TikTok video, DETAILS here
Here is everything that you need to know about the viral TikTok video of the little girl dancing on Rihanna's song.
Published on Mar 22, 2023 | 05:02 PM IST | 174.9K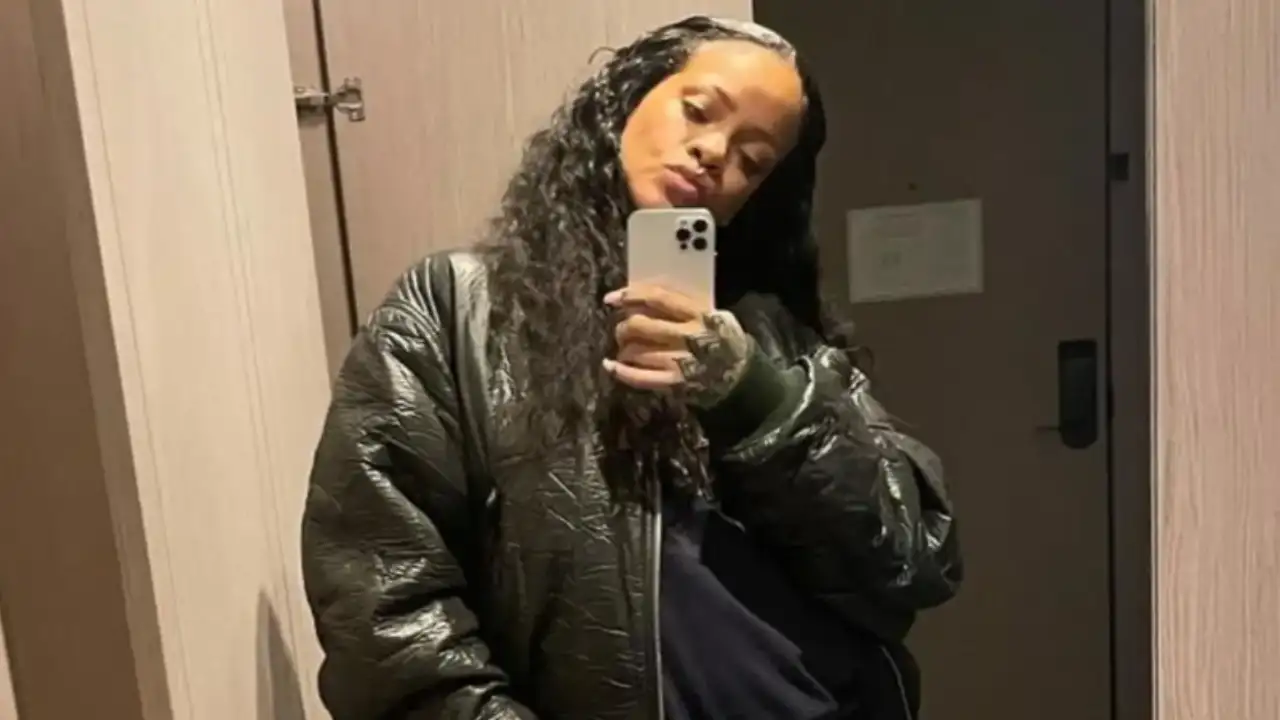 Recently, a TikTok video went viral where a little girl can be seen confidently dancing to Rihanna's song Work featuring Drake.
The global star Rihanna has been an inspiration to millions of women with her iconic songs and dance moves. These online platforms like TikTok have given people a chance for people to showcase their talent. This is what happened in this case also. A talented young girl got famous for her dance moves.
Here is everything that you need to know about the viral TikTok video of the little girl dancing on Rihanna's song.
Viral TikTok video
In a recent viral TikTok video shared by the account @the salesfamilt__, two small girls seem to be enjoying Rihanna's song Work featuring Drake. The two girls wore matching outfits of the dark color as they performed on camera.
ALSO READ: Throwback: When Hailey trolled husband Justin Bieber for a photo of him and Rihanna
The taller girl in the video confidently and energetically matched the Rihanna' steps while the shorter girl was clutching a remote control close to her mouth which indicated that she might be singing. The little girl seemed to be a bit shy in front of the camera while the taller girl seemed to be completely confident as she performed steps for Rihanna's song.      
As the taller girl was moving happily by doing the similar steps to Rihanna, it seems that she has been taking lessons from Rihanna and was confident in her dancing abilities.  
People were quick to notice the energy and determination of the taller girl as she danced excitedly to Rihanna's work. This video clip has garnered more that 50,000 likes as well as over 500 comments on TikTok. The older girl has received numerous reactions on Twitter with her dance. 
ALSO READ: Throwback: When Selena Gomez blamed Rihanna for complications in dating life
Rihanna
Who is the father of Rihanna's baby?
Rihanna and A$AP's first baby was born on May 13, 2022 in Los Angeles. Yup, this 10-month old baby is a certified Taurus.
---
What did Rihanna call her baby?
Rihanna is responding to critics after she recently referred to her baby boy, whose dad is her boyfriend A$AP Rocky, as "fine."
---
What does Rihanna call her fans?
We're an Army, Better Yet a Navy - Rihanna fans have been stanning for the singer since 2005, but the term "Rihanna Navy" wasn't a concrete name until Rih sang the "G4L" lyrics, "We're an army, better yet a navy," in 2009.
---
About The Author
A writer with 2+ years of experience, addicted to movies, coffee, and traveling. Currently curating content for Holly...wood, from movies to TV shows and currently making web a more entertaining place.
Read more
Top Comments
There are no comments in this article yet. Be first to post one!