Marlon Wayans suggests a way to put an end to Will Smith and Chris Rock's Oscar feud
Marlon Wayans takes the highlight of the Oscars 2022 in his recent interview discussion and says, "Rock and Smith should put an end to it."
Published on Mar 08, 2023 | 05:27 AM IST | 127.5K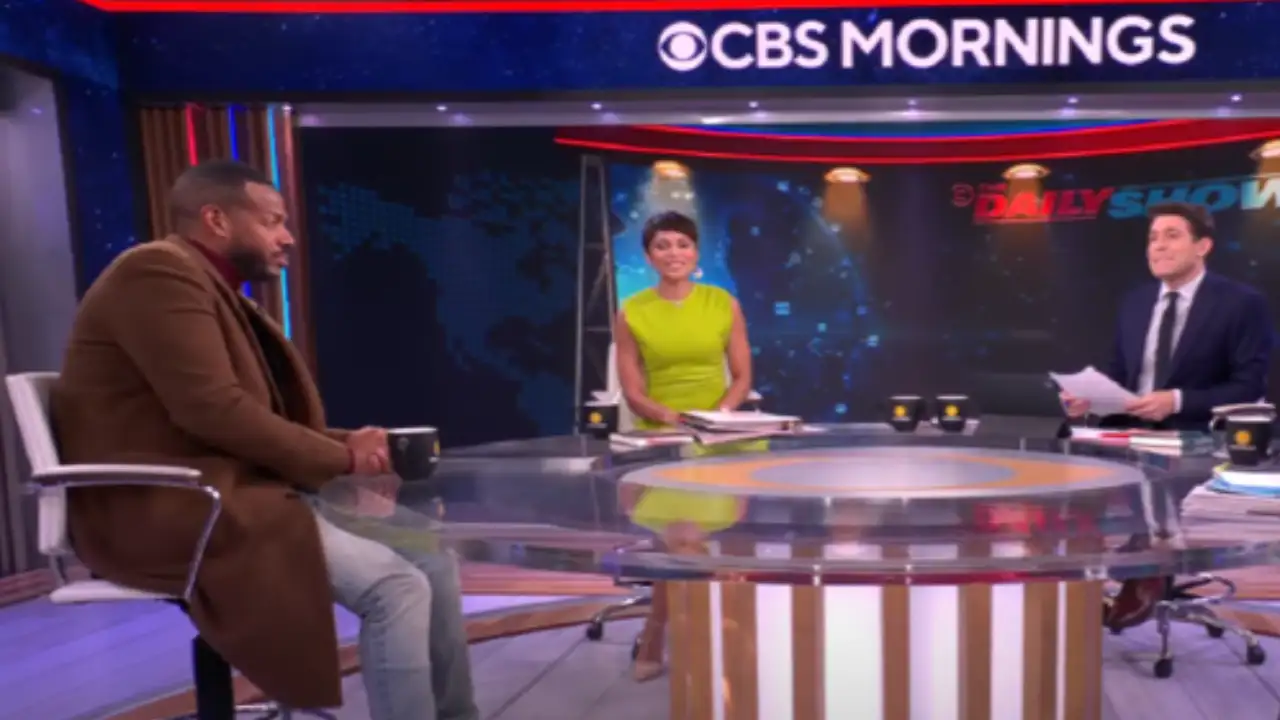 Marlon Wayans sparks the discussion in his latest interview with CBS Mornings, where he addresses the famous incident of the Oscars 2022 between Chris Rock and Will Smith. As Oscar 2023 approaches, there is new input on the Will Smith and Chris Rock 'slap incident'.
Ever since Chris Rock took the stage on Netflix Comedy, which was streaming live, the audience got divided into parts. While the other half says it was offensive how Chris kept addressing Jada Pinkett Smith as "b****," while Marlon Wayans came out and praised Chris Rock for his stand.
Here is what Marlon Wayans has to say:
"It was good to hear him speak about it. You could tell it was passionate," Wayans added in the "CBS Mornings" interview, which took place this Monday. "What you heard was somebody that was hurt, somebody that was finding their way to heal in that moment." 
Rock talked about being hit by Smith in a Netflix show that was live-streamed over the weekend. He indicates that he got caught in the crossfire of Smith's relationship with his wife, Jada Pinkett Smith, and boasts about taking "that hit like Pacquiao" in it.
Wayans said he's spoken to the three of them separately and believes that both Rock and Smith are still affected. Marlon Wayans also stated that if he had to do his way, he would drag the two into the principal's office and demand that "this must stop." 
ALSO READ: Chris Rock is 'obsessed' with Jada Pinkett Smith; the latter 'had no part' in his feud with Will Smith. Report
ALSO READ: 'Everyone is trying to be the victim': Chris Rock take digs at Meghan Markle's racism claims against Royals
Furthermore, mentioning Marlon Wayans said that, in his opinion, it is never cool to strike someone. However, he does believe that some things can't be left unattended for too long and the situation must find a way to deal with suffering and resolve what has happened in the past rather than only talking about it and dragging on for too long.
Marlon Wayans, who has come as a peacemaker between the two, wishes to resolve the infamous Oscar incident, which history will always remember Oscar 2022 for.  We can expect the two to resolve their issue, which will put an end to this feud.
About The Author
Expertise: Hollywood, Entertainment, Philosophy, and Lifestyle - "Mirror of Life" complier and co-author ...of several other anthologies. Summerizes' love for writing and creating magic with words has always been her passion. Akanksha, who comes with 2.5 years of experience, has contributed to a diverse field of content creation. For her, writing is what completes her. Read more
Top Comments
There are no comments in this article yet. Be first to post one!