Olivia Wilde is trying to 'steer the focus' onto Don't Worry Darling and 'not feed into it': REPORT
Olivia Wilde, according to a source close to the filmmaker-actress, is prioritising Don't Worry Darling over all the "mini drama."
Updated on Sep 08, 2022 11:20 AM IST | 74.2K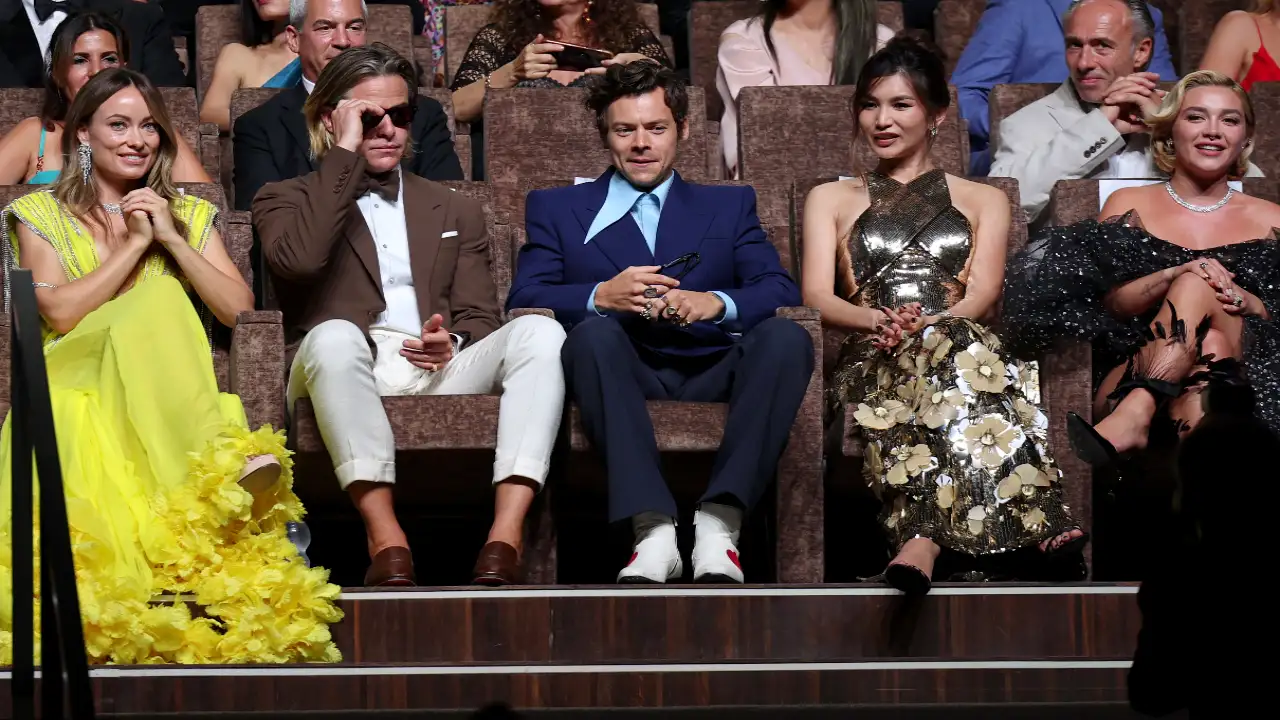 Don't Worry Darling is dominating the front page entertainment headlines for "complicated" reasons! While the Olivia Wilde directorial continues to be one of the most highly-anticipated movies of 2022, the behind-the-scenes drama surrounding DWD refuses to die down. Notably, it's the rumoured on-set tensions between Wilde and lead star Florence Pugh, which saw the talented actresses "keep their distance" at Venice Film Festival.
However, a source close to Olivia Wilde tells E! News that the filmmaker-actress is doing her best to prioritise her movie over the drama: "There's many different sides to each mini drama. Olivia is trying to steer the focus onto the film and not feed into it." At Don't Worry Darling's premiere in Venice, the cast was mostly amicable towards each other. Still, there was a clear separation between Olivia and Florence Pugh, with Harry Styles included. Even the seating arrangement at the screening saw Chris Pine and Gemma Chan sitting between the trio.
Do you think the behind-the-scenes scandals surrounding Don't Worry Darling can affect the movie's success? Share your honest thoughts with Pinkvilla in the comments section below.
Meanwhile, at the DWD press conference - which Florence Pugh skipped owing to Dune sequel commitments - Olivia Wilde tried to defuse the speculations of a heated feud with Pugh: "As for all the endless tabloid gossip and all the noise out there, I mean, the internet feeds itself. I don't feel the need to contribute. I think it's sufficiently well-nourished."
Also starring Nick Kroll, Don't Worry Darling releases in India on September 30.
ALSO READ: Don't Worry Darling First Reactions: Florence Pugh takes all the praises in Olivia Wilde's 'flat' thriller
Top Comments
There are no comments in this article yet. Be first to post one!