Oscars 2023: What are Jimmy Kimmel and Matt Damon still feuding about? Find out
The ongoing feud between Matt Damon and Jimmy Kimmel was reignited at the 2023 Oscar ceremony
Published on Mar 13, 2023 | 03:12 PM IST | 193.6K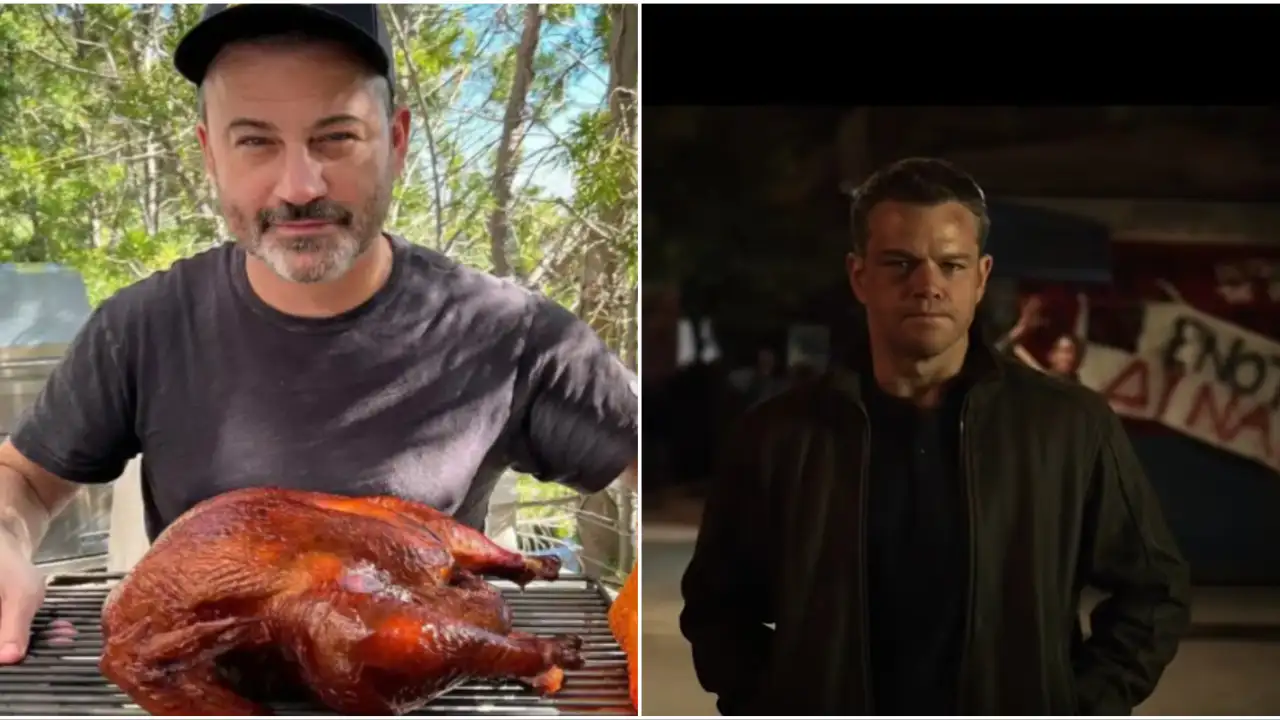 The third time Oscar host Jimmy Kimmel revived his decade old feud with Matt Damon at the 95th Academy Awards ceremony. The late night show host took a few digs at Matt Damon in front of his co-star Jessica Chastain who was good sport about the whole thing.
But don't get it wrong. Jimmy Kimmel and Matt Damon are actually good friends who pretend to hate each other for fun. Here is everything to know about the decade long feud between Jimmy Kimmel and Matt Damon.   
Jimmy Kimmel at Oscars 2023
In a comedic segment, Jimmy Kimmel asked Jessica Chastain whether it was difficult to film the movie The Martian with co-star Matt Damon as he can't smell and read like dog medicine. Chastain jokingly responded that she didn't have lots of scenes with Damon so it was fine.
Jimmy Kimmel and Matt Damon feud
The infamous and hilarious feud between Damon and Kimmel dated back to 2005 from the third season of Jimmy Kimmel Live! The feud started when Kimmel made an offhand comment at the end of the show regarding booting Damon as he would never be cut for time. The late night show host said, 'I want to apologize to Matt Damon, we ran out of time'. Next, Damon appeared on the show and continued the feud. He said, 'I knew you were going to fu*king do it'.   
This series of insults and jokes continued throughout the coming years in the form of different comedic videos. Damon even went as far as to team up with Sarah Silverman (Jimmy Kimmel then girlfriend) and released a raunchy video named 'I'm Fuc*ing Matt Damon'. Kimmel then responded by targeting Ben Affleck, who is Damon's cherished loved one.
ALSO READ: 'Just do what you did last year – nothing': Jimmy Kimmel takes a dig at Will Smith-Chris Rock incident
About The Author
A writer with 2+ years of experience, addicted to movies, coffee, and traveling. Currently curating content for Hollywoo...d, from movies to TV shows and currently making web a more entertaining place. Read more
Top Comments
There are no comments in this article yet. Be first to post one!