Shared without permission - Elon Musk shared Amber Heard's Overwatch Cosplay picture despite her saying NO;DEETS INSIDE
Amber Heard wasn't pleased when Elon Musk shared her cosplay photo without permission
Published on Sep 15, 2023 | 04:42 PM IST | 94.9K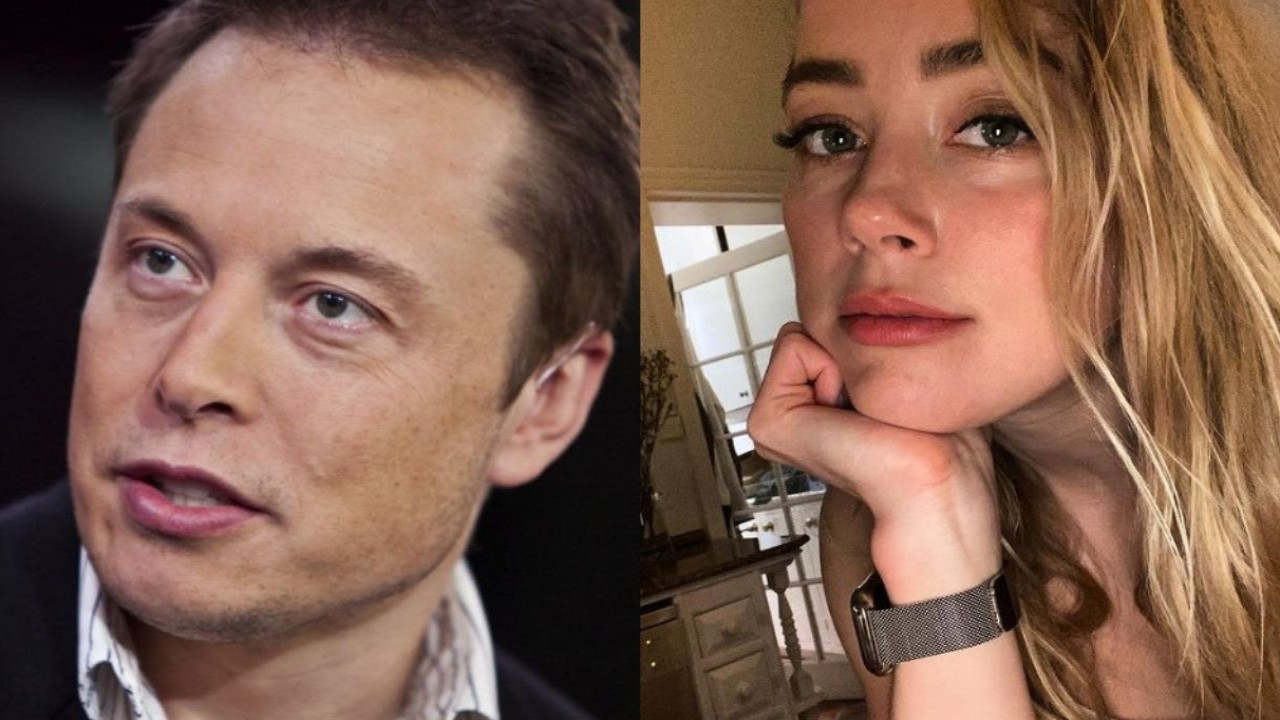 Key Highlight
Elon Musk shares Amber's cosplay picture without her permission

Elon's brother and wife share their thoughts about Amber Heard

Earlier Amber Heard spoke about Elon that she loves him every much
Amber Heard didn't give her ex-boyfriend, Elon Musk, permission to share a picture of her dressed in cosplay, a source has told Page Six. The actress wanted the photo to remain private. However Musk then also went on to share the image on his Twitter account to confirm a story from author Walter Isaacson's biography about him. Here's a lowdown on what occurred
Elon Musk shared Amber's cosplay photo without permission
Heard was upset by Musk's decision because he had asked her multiple times to speak with Walter for the book, and she had done so out of respect for him As per Page Six. In the biography, it was mentioned that Heard, 37, went to great lengths to obtain a sexy costume to resemble the video game character Mercy from Overwatch for Musk, 52. The journalist detailed how she spent two months designing and creating the costume for role-playing in the book.
The photo that Musk shared, seemingly taken on a cellphone in a home setting, showed Heard in a latex bodysuit with a plunging neckline, along with matching wings and a golden halo headpiece. The Teach Giant also tweeted, "She did dress up as Mercy. It was awesome." Representatives for Heard and Musk, who dated on and off for about a year starting in 2017 after Heard's high-profile divorce from Johnny Depp, have not commented on the situation.
ALSO READ: Matty Healy confirmed to be ABSENT from Taylor Swift's '1989' re-record: Reports
Elon's brother and ex-girlfriend's shared thought about Amber
In the biography, it was also revealed that Musk's friends and brother, Kimbal Musk, strongly disliked Heard. Kimbal expressed his strong dislike for her, describing her as "mean" and "toxic" Kimbal expressed concerns about Elon, "It's really sad that he falls in love with these people who are really mean to him. They're beautiful, no question, but they have a very dark side, and Elon knows they are toxic."
Grimes, Elon's subsequent girlfriend and the mother of three of his children, described Heard as "chaotic evil" in the book. Elon has faced criticism for sharing intimate images in the past, as Grimes claimed that he sent a photo of her undergoing a C-section to several family members.
Despite the negative aspects of their relationship, Heard expressed her love for Musk, acknowledging his impulsive nature and stating, "I love him very much. Elon loves fire, and sometimes it burns him." The biography also highlighted the tumultuous period after Elon and Heard's final breakup in February 2018 as one of the most challenging in his life.
ALSO READ: The Young and the Restless Spoilers 15 September 2023: Is Ashley calling someone for help after her mysterious fiasco with Tucker?
FAQs
What does Elon Musk have to say about Amber?
Elon Musk stated his relationship with Amber as 'the worst of the lot'
---
What is Elon Musk's relationship with Amber Heard?
Amber Heard is Elon's ex-girlfriend.
---
Who is the new Mera in Aquaman 2?
Amber Heard is playing Mera in Aquaman 2.
---
About The Author
Meet Nidhi, the Content Writer. She's loves weaving her word magic on everything that's trending in
...
Read more
Top Comments
There are no comments in this article yet. Be first to post one!