SNL: Jenna Ortega faces one of her 'biggest fears'; Says people assume she is 'dark and twisted' in real life
Jenna Ortega is the youngest star to host Saturday Night Live or SNL in season 48. Here is what she had to say about facing on of her biggest fears on the show.
Published on Mar 12, 2023 | 04:14 PM IST | 62.9K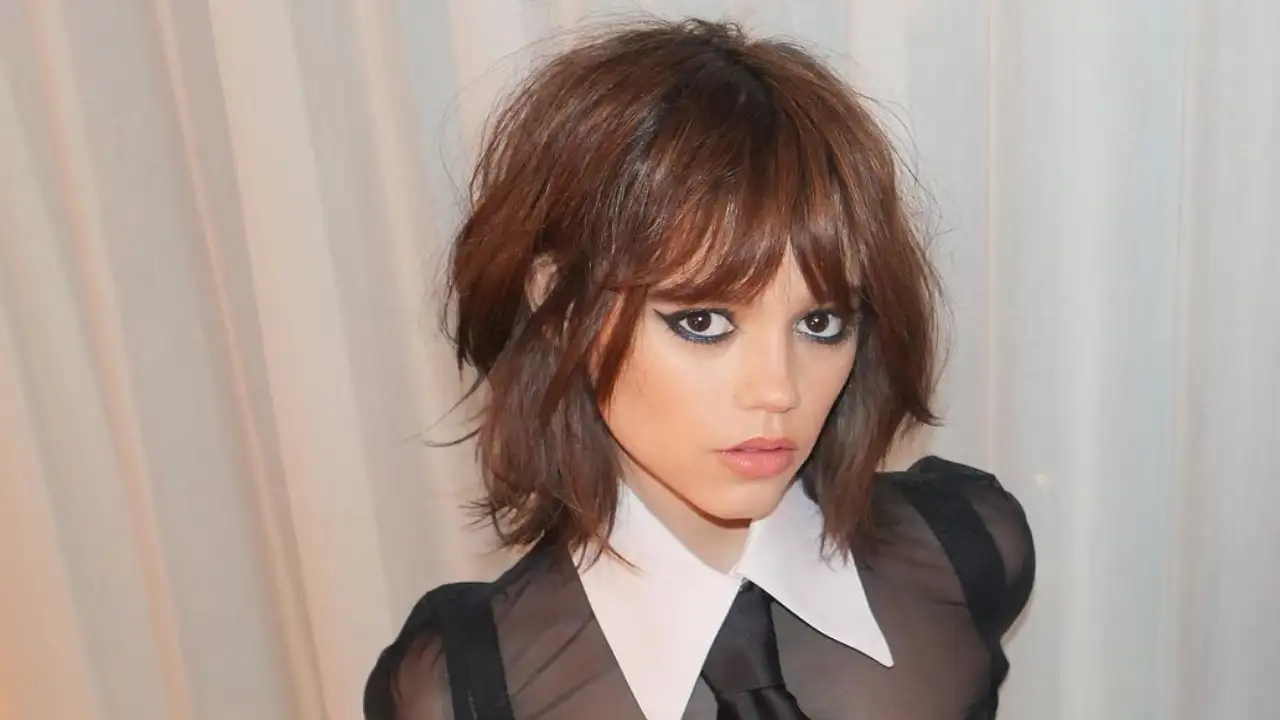 Jenna Ortega, 20, she is the youngest person to host the Saturday Night Live or SNL in season 48. She appeared alongside The 1975, who featured as the musical guest. While the Wednesday actress did an impressive job on stage, she did mention that one of the reasons she wanted to host was to face one of her biggest fears. More on this below.
Jenna Ortega's SNL monologue
During her SNL monologue, Jenna not only mentioned her age, but also shared that she has been acting since the young age of 9. She then played a clip of an old toothpaste commercial featuring her.
The actress also shared that the reason she wanted to host SNL was to face one of her biggest fears, which, is, "Happy, extroverted people who are always trying to perform." Ortega also joked about how people perceive her in real life due to her roles in horror shows and films like Wednesday and Scream VI. Jenna said, "A lot of people assume that I am dark and twisted in real life because of these roles that I play but I am not like that at all," she said. "I think there's just something about my face where people see it and they're like, 'Hey, let's throw blood on that.'"
She was also joined on stage by her Wednesday co-star Fred Armisen. Watch the clip below.
Jenna Ortega hesitant to do her viral Wednesday Dance
A few days ago, a promo was released ahead of Jenna Ortega's SNL hosting gig. In the promo, Jenna was seen slipping into her now-globally-popular character of Wednesday Addams from her hit Netflix show Wednesday. She was seen donning an outfit inspired from the titular character in the show, when Ben Marshall, John Higgins and Martin Herlihy of the comedy trio Please Don't Destroy approaches her and requests her to do the Wednesday dance one more time.
Jenna aka Wednesday appreciates the script after going through it and then says that it is very well-written. However, she adds, that she does not want to do the Wednesday dance since people have seen a lot of it. She then suggests that they should do something new.
While the trio says that they do not want to do the viral dance either, Ortega points to their outfits. One of them asks if it is from her television program, unaware of her character. Another person then jokes that it is more like 'Thursday Jones', than 'Wednesday Addams'.
Hearing this, Jenna Ortega reluctantly joins the trio to do her viral dance routine.
ALSO READ: What made Jenna Ortega say 'F**k that' on the new episode of Hot Ones?
FAQs
How old is Jenna Ortega?
Jenna Ortega is 20 years old.
---
When will Scream VI release?
Scream Vi released on March 10th.
---
When will Jenna Ortega be seen on SNL?
Jenna Ortega hosted SNL on March 11.
---
About The Author
A content writer for 3 years, Priyakshi channels her love for everything cinema through the written word, as she dabb...les in entertainment articles, movie reviews, and interviews.
Read more
Top Comments
There are no comments in this article yet. Be first to post one!