Spring 2023 anime: What to watch this season? Release date, streaming details, and more
This spring will be filled with binge-worthy series for anime fans as Spring 2023 Anime is all set to bring
Updated on Mar 31, 2023 | 04:15 PM IST | 144.8K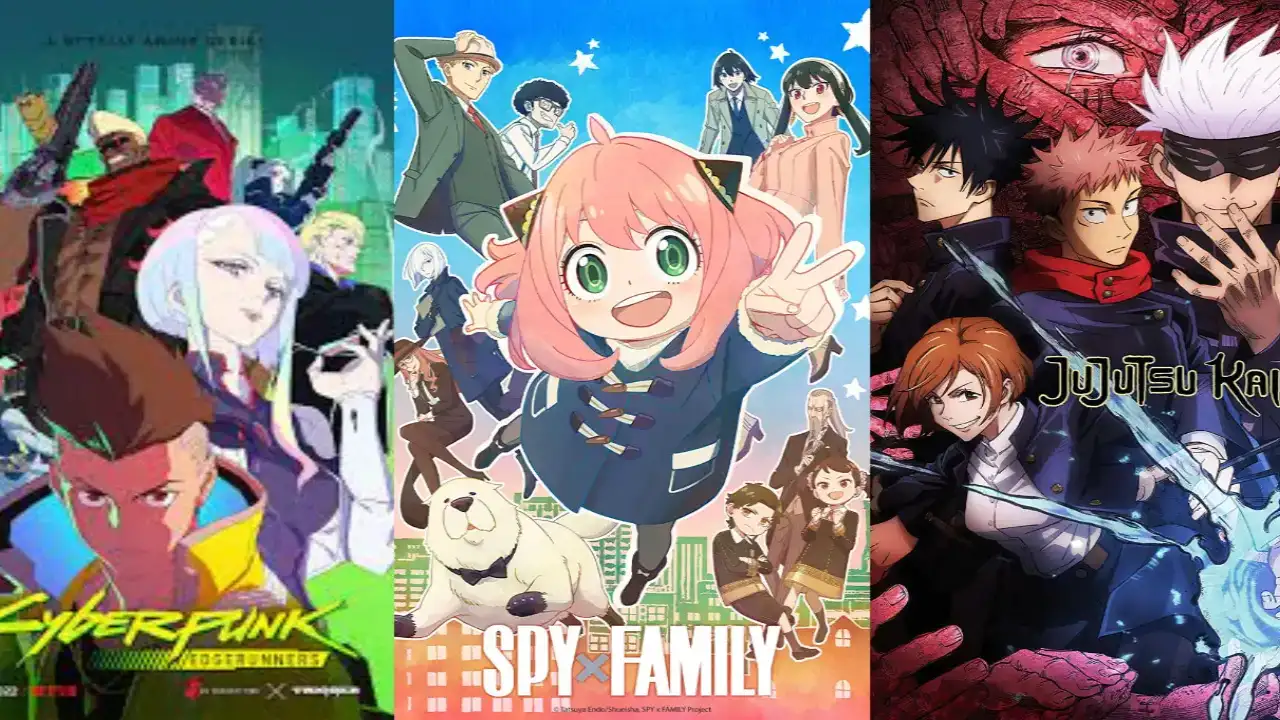 With the flow of anime incoming, this is an indication that your weekend will definitely be a warm-up session by having anime runaway. Many new series and movies are on the way. Anime had one of the busiest seasons in 2022, with the fall bringing highly anticipated new and returning anime adaptations.
What better time than now to give readers a synopsis of where and when they can watch new and returning series because the spring 2023 anime season, which aims to surpass what came before, is just a few days away? From Demon Slayer to Gundam: The Witch, there's something for everyone. From Mercury to Dr. Stone, fans have plenty of anime to look forward to.
There are almost too many series that will either premiere for the first time on April 1st or return for new seasons to count at this point.
For the first few weeks of next month and beyond, Crunchyroll may have the majority of the titles that will be made available on its streaming service, but there are some up-and-comers who are hoping to make their mark.
For starters, HiDIVE will include certain exclusive series, such as The Dangers in My Heart, Oshi no Ko, and Otaku Elf, to mention a few. Surprisingly, Disney+ has also entered the fray, as it will release the highly anticipated anime adaptation of Heavenly Delusion beginning on April 1st.
Spring Anime 2023: Where Can I Find It?
The real decision for viewers will be which anime series to dive into first. While the spring anime season is just around the corner, the summer anime season of 2023 is looking to compete with its predecessor, with titles such as Jujutsu Kaisen, Bleach: The Thousand Year Blood War Arc, Jobless Reincarnation, Rurouni Kenshin, and Zom100: The Bucket List of the Dead giving anime fans plenty to watch.
Without a doubt, 2023 is shaping up to be one of the most important years for anime. And as we speak, there are the latest seasons, new series, and movies that are already on the way that will cheer up your holiday season or weekend with intriguing storylines and subjects.
So stay tuned to binge watch until you finish your bucket list of anime.
ALSO READ: Suzume takes over the world! Makoto Shinkai's film dominates box office outside of Japan
ALSO READ: Crunchyroll Anime Awards 2023: From Demon Slayer to Jujutsu Kaisen, here's the full winners' list
FAQ
1. What is the best anime series to ever watch?
Fullmetal Alchemist: Brotherhood is the best anime series to ever watch and is rated No. 1.
---
2. Most-viewed anime of all time?
The most popular anime series of all time is Dragon Ball Z.
---
3. Who is said to be the king of anime?
Son Goku is said to be the king of anime.
---
About The Author
Expertise: Hollywood, Entertainment, Philosophy, and Lifestyle - "Mirror of Life" complier and co-author ...of several other anthologies. Summerizes' love for writing and creating magic with words has always been her passion. Akanksha, who comes with 2.5 years of experience, has contributed to a diverse field of content creation. For her, writing is what completes her. Read more
Top Comments
There are no comments in this article yet. Be first to post one!