Steve Harwell passes away at 56; 5 things to know about the Smash Mouth singer
Steve Harwell, lead vocalist of Smash Mouth, passed away at the age of 56 after battling liver disease. Here are five things to know about the late singer.
Updated on Sep 04, 2023 | 11:07 PM IST | 63.4K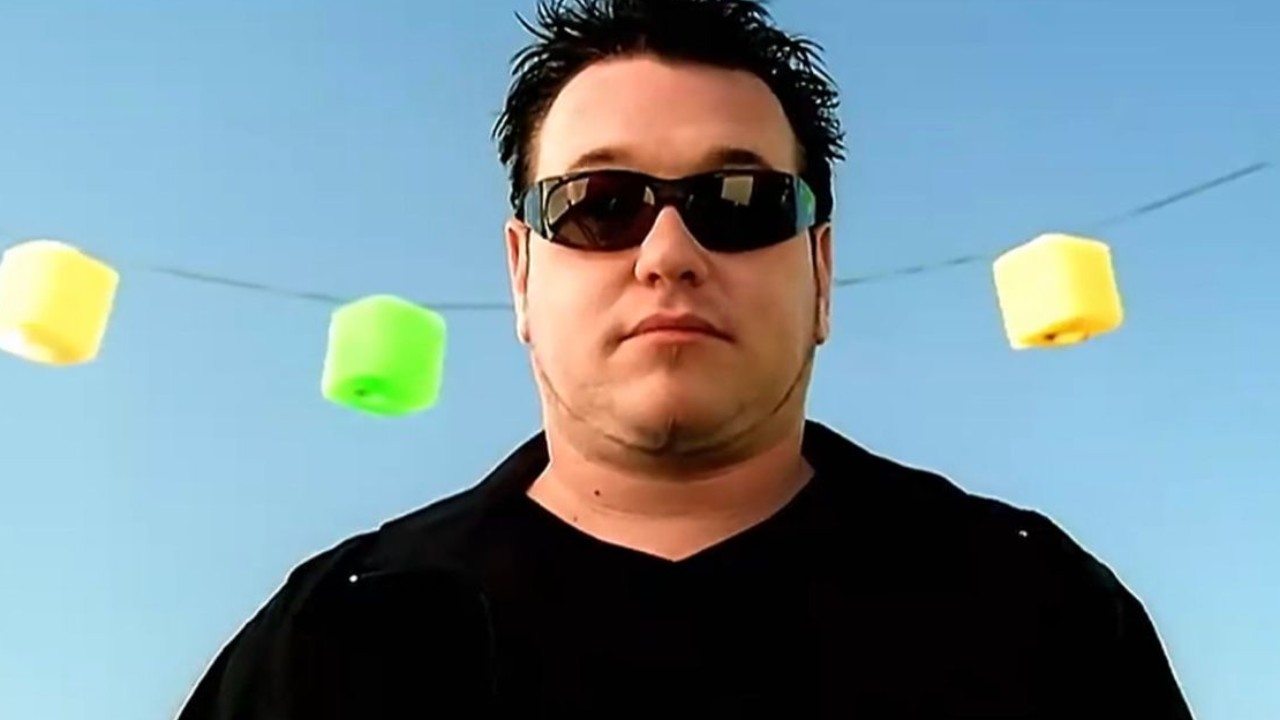 Key Highlight
Steve Harwell has passed away at the age of 56, reportedly due to liver failure

Harwell was the lead vocalist of Smash Mouth
Steve Harwell, the former lead singer of the American pop-rock band Smash Mouth, died at the age of 56. His manager, Robert Hayes, confirmed his death to Rolling Stone, saying that Harwell passed peacefully and comfortably with family and friends by his side. Hayes said, "Steve's iconic voice is one of the most recognizable voices from his generation. He adored the fans and enjoyed performing. Steve lived his life at full throttle. Brightly burning across the universe before dying."
Hayes did not disclose the cause of death, but earlier this week, he told TMZ that the singer was suffering from liver failure. Harwell had endured a slew of other health concerns in the years since his 2013 diagnosis of cardiomyopathy and acute Wernicke encephalopathy, both of which impaired his speech and memory. He also struggled with alcoholism. 
ALSO READ: What happened to Steve Harwell? Smash Mouth singer on death bed following liver disease
5 things to know about Smash Mouth singer Steve Harwell:
Before joining Smash Mouth, Steve Harwell was a rapper
Prior to forming Smash Mouth, Harwell dabbled in rapping under the alias F.O.S., which stood for Freedom of Speech. In 1993, he released a song called Big Black Boots which was influenced by Chuck D. In a 2017 interview with Stereogum, he stated that Snoop Dogg's arrival on the scene in the early 1990s inspired him to alter his approach. He said, "This young man named Snoop Dogg came out and changed everything. I was at a radio convention in Las Vegas, seeing MC Hammer, and I just turned at my manager and said, 'I'm tired of all this hip-hop s**t; I want to establish an alternative rock band.' ' You're insane; it was difficult enough acquiring this, but he followed me down the path, and now we're here."
Steve Harwell co-founded Smash Mouth
Harwell, who was born in California in 1967, founded Smash Mouth in 1994 after meeting two other musicians in San Jose through his manager and lifelong friend, Kevin Coleman. While the band was still unsigned, the four men had a tiny breakthrough in 1996 when their song Nervous in the Alley was featured on a local radio station.
Record firms were quick to take notice, and the trio signed with Interscope before releasing their debut album, Fush Yu Mang, in 1997. The tune Walkin' on the Sun became their first significant hit, hitting No. 1 on the Billboard Modern Rock Charts and the UK Top 20 with a distinctive style that merged ska, lounge music, psych-pop, and more, topped with Harwell's hip-hop-influenced vocals.
Steve Harwell was formerly married to Michelle Laroque
Harwell appeared to have kept most of his personal life quiet, but in the early 2000s, he was married to Michelle Laroque. It's unclear how long they were together or when they split, but it appears that they were divorced, as his ex-fiancée Esther Campbell obtained a restraining order against him in 2020, according to Page Six. While he was married to Michelle, he did have a kid named Presley Scott, who tragically died at 8 months from leukemia in 2001, according to MTV News.
Steve Harwell was the lead vocalist of Smash Mouth for 27 years
Harwell sang lead vocals on all of Smash Mouth's successes, including Walking On The Sun from their first album Fush Yu Mang in 1997, and All Star from their sophomore album Astro Lounge in 1999. Some of Smash Mouth's other songs were covers, such as one of War's Why Can't We Be Friends? and The Monkees' I'm A Believer, which the band recorded for the Shrek album, which prominently featured All Star in its opening sequence. The band re-recorded its debut acoustically in 2018, but their previous full-length studio album, Magic, was released in 2012.
Steve Harwell was a member of the cast of The Surreal Life
While Smash Mouth's music had been included in several films and television shows (including Shrek), Harwell had also dabbled in reality television. He appeared on a 2019 episode of Guy Fieri's Diners, Drive-ins, and Dives, but his most notable reality appearance came in 2006, in the sixth and final season of The Surreal Life on VH1. He shared the screen with Poison's C.C. DeVille, as well as actress Alexis Arquette, actor Sherman Hemsley, WWE star Maven Huffman, and models Andrea Lowell and Tawny Kitaen.
ALSO READ: Are Shakira and Drake the new couple in town? Singer spark romance rumors after late-night exit
FAQs
Who is Steve Harwell married to?
Michelle Laroque
---
Did Steve Harwell lose a child?
Steve Harwell had one child, Presley Scott Harwell, who was born on January 6, 2001. Sadly, Presley's life was cut short. He passed away in July 2001, just six months old, from acute lymphocytic leukemia.
---
Where is Steve Harwell now?
Steve Harwell passed away this morning Sept. 4, 2023 at his home in Boise, Idaho. He was surrounded by family and friends and passed peacefully and comfortably, Hayes said in a statement.
---
About The Author
Avnii Bagaria is a Entertainment Journalist who is also a music and hollywood enthusiast. She has an experience of
...
Read more
Top Comments
There are no comments in this article yet. Be first to post one!