Suzume: Where to watch Makato Shinkai's new film online? Streaming sites and other details
Here is everything that you need to know about Suzume no Tojimari.
Published on Mar 18, 2023 | 06:47 PM IST | 345.7K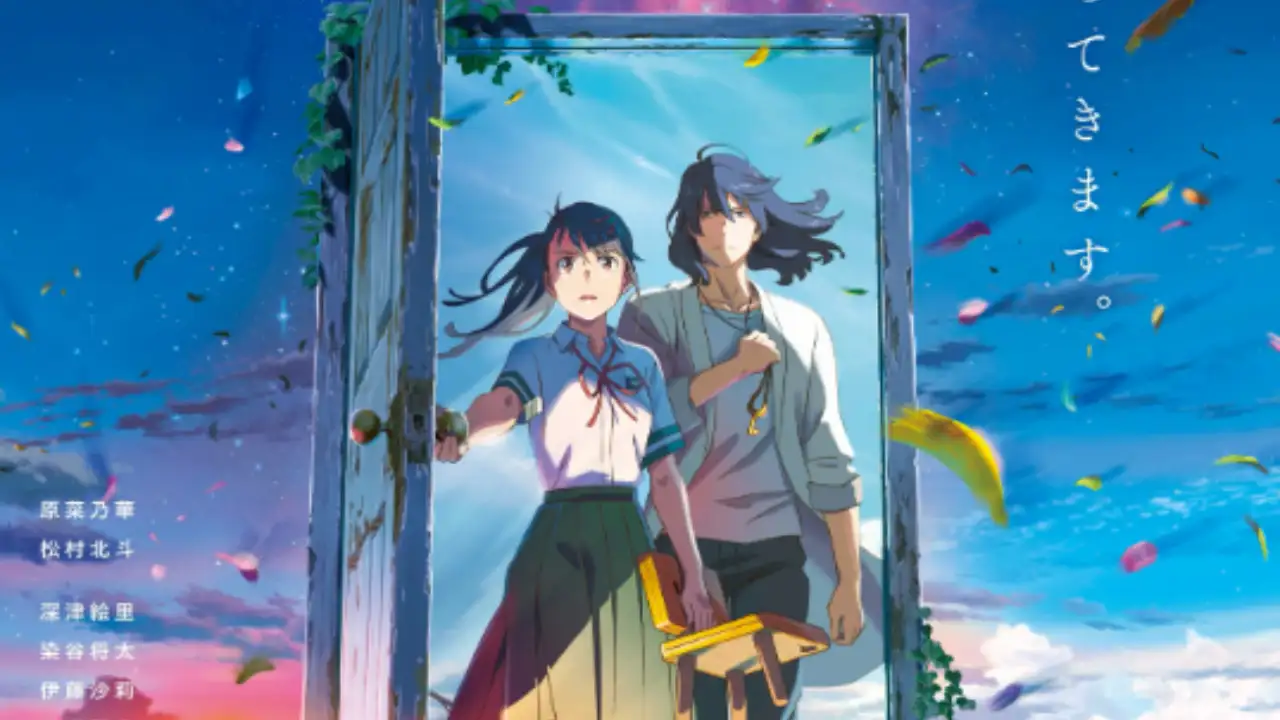 Suzume no Tojimari (Suzume's Locking Up) was one of the most awaited fantasy adventure anime by director Makoto Shinkai. Nanoka Hara was chosen to be the voice of Suzume with an open audition. The novel adaptation of this movie was written by the director Makoto Shinkai himself which was released on August 24, 2022.
Here is everything that you need to know about Suzume no Tojimari.  
Where to Watch Suzume no Tojimari Online                      
Suzume no Tojimari was only released theatrically due to its huge success. The studio did not want to divert the revenue.
The global distribution rights of Suzume no Tojimari have been bought by Crunchyroll excluding Asia where Crunchyroll will be partnered with Sony. It was reported that distribution of this dark fantasy anime will begin in the early months of 2023. Date of Suzumi's online release is yet to be given by the Crunchyrolls.   
Watch Suzume no Tojimari trailer here:
Suzume no Tojimari Release Date
Suzume no Tojimari first premiered in Japan on November 11, 2022 and since then has sold millions of tickets in Japan alone. The online release date of this dark fantasy anime is not yet known but it was reported that it will be distributed by Crunchyrolls in the earlier months of 2023.  
Suzume no Tojimari Plot
A seventeen year old teenage Suzume meets a strange man who is searching for a special door. The duo together discovers the special door in an old abandoned house located in the mountains. With captivating force Suzume is drawn towards the handle. By stepping through the door, this teenager opens a portal to the unknown and more similar doors start appearing throughout Japan. Now, Suzume needs to travel throughout Japan whether across the mountains or through the sea to close each such door to stop the Door of Disasters from destroying Japan.   
ALSO READ: 12 best anime series of all time
Suzume no Tojimari
Is Suzume no Tojimari hit or flop?
Since its release on November 11, 2023, Suzume no Tojimari has managed to earn about 13.93 billion yen and sold over 10.48 million tickets in Japan alone, making it the ninth highest-grossing anime film of all time in Japan.
---
Does Suzume no Tojimari have a happy ending?
Suzume No Tojimari ends with Sota saying he needs to go and make sure there are no more gates, but that he'll definitely visit her again. Life returns to normal for all the characters and Suzume bikes to school in the morning.
---
About The Author
A writer with 2+ years of experience, addicted to movies, coffee, and traveling. Currently curating content for Hollywoo...d, from movies to TV shows and currently making web a more entertaining place. Read more
Top Comments
There are no comments in this article yet. Be first to post one!