Swarm: What is Donald Grover's new horror series about and why are fans going crazy over it? Find out
Swarm depicts the dark side of the music fandom which has fans going into a frenzy.
Published on Mar 18, 2023 | 04:42 PM IST | 75.1K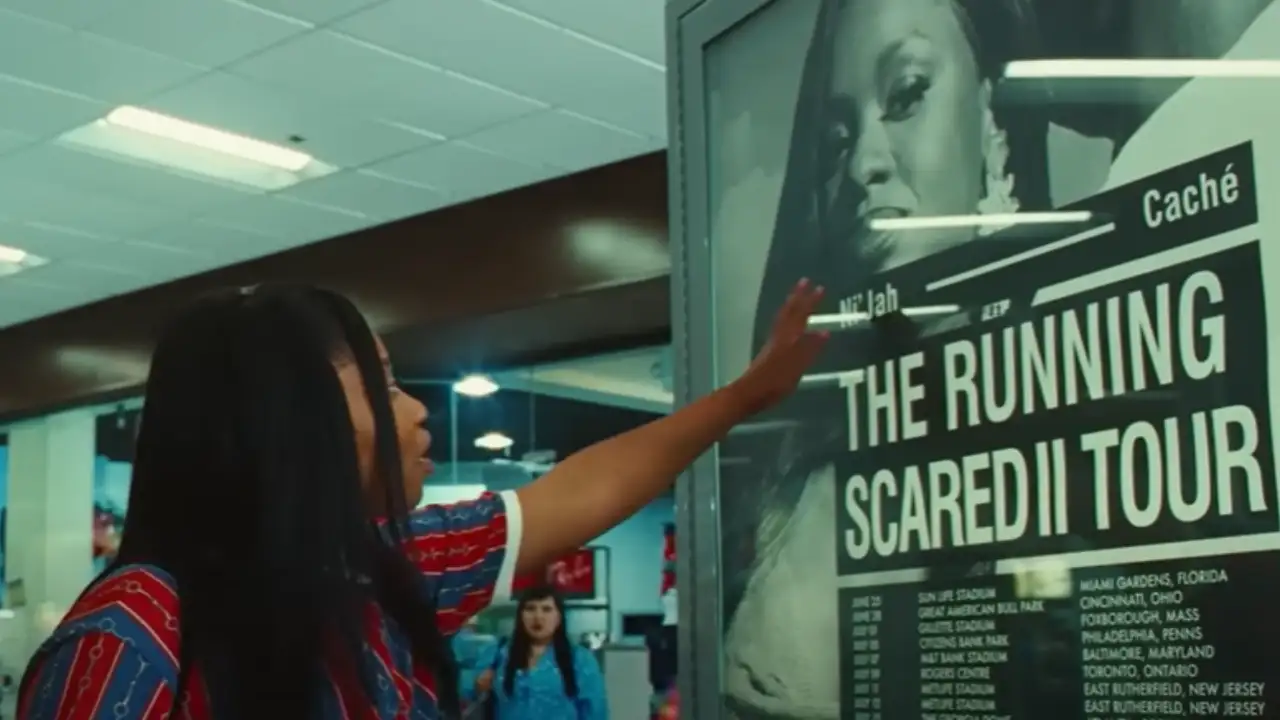 Swarm depicts the dark side of the music fandom which has fans going into a frenzy. This is the first Amazon Prime Video's deal with Donald Grover. This new horror series also features Billie Eilish marking her debut in the acting role.  
This serial killer satire begins its each installment with a cheeky caption, 'This is not a work of fiction. Any similarity to actual persons, living or dead, or to actual events, is intentional'. To know more details continue reading.
Watch the trailer of Swarm here:
Plot of Swarm
The story starts with Dre or Dominique Fishback in Houston in 2016 who lives in a crappy apartment. She has a much more confident sister Marissa who works a sales job at a mall. Dre spends all her time being obsessed with world famous star Ni'Jah who seems to resemble Beyonce. Dre buys front row tickets with a new credit card which they cannot afford. But she is devastated to learn that Marissa who also used to be one of the Swarm (Ni'Jah collective fan base) members does not want to accompany her and has grown out of it.   
The chief concern of Swarm is Ni'Jah and her super toxic fans which are allegedly depicting Beyonce and her Beyhive. Dre's extreme reaction to anyone dissing Ni'Jah is clearly used in a metaphorical sense for some television and music fans' extreme reaction to the criticism of their idol.
ALSO READ: Beyoncé announces world tour Renaissance in five years; Check date, venue and more
Fans reaction
People were shocked with the severity of the television and music fandoms. Some users took to Twitter to express their views. One user posted scared emoji and wrote in the caption 'just finished watching Swarm' while the other user mentioned that Swarm was wild. 
ALSO READ: Did you know Rihanna wore $2.6 million worth of jewels at Beyonce-JayZ Oscars 2023 After Party?
Swarm
Is Swarm about Beyonce fans?
Amazon Prime Video's new series "Swarm" is inspired by Beyoncé stan culture. On the show, the main character Dre is obsessed with a singer who's an obvious stand-in for Beyoncé.
---
How many episodes in Swarm?
There are seven episodes in Swarm?
---
What is Amazon Swarm about?
Swarm tells the tale of a young woman named Andrea "Dre" Greene (Dominique Fishback), who, like countless other people in the world, thinks of multiplatinum recording artist Ni'Jah (Nirine S. Brown) as the second coming or the closest thing to it.
---
About The Author
A writer with 2+ years of experience, addicted to movies, coffee, and traveling. Currently curating content for Hollywoo...d, from movies to TV shows and currently making web a more entertaining place. Read more
Top Comments
There are no comments in this article yet. Be first to post one!