Sydney Sweeney opens up about mental health struggles due to online trolls; DETAILS inside
In a recent conversation with The Sun, Sydney Sweeney said that now she has learned to take best advantage of her visuals and photogenic skills.
Published on Mar 20, 2023 | 12:28 PM IST | 125.3K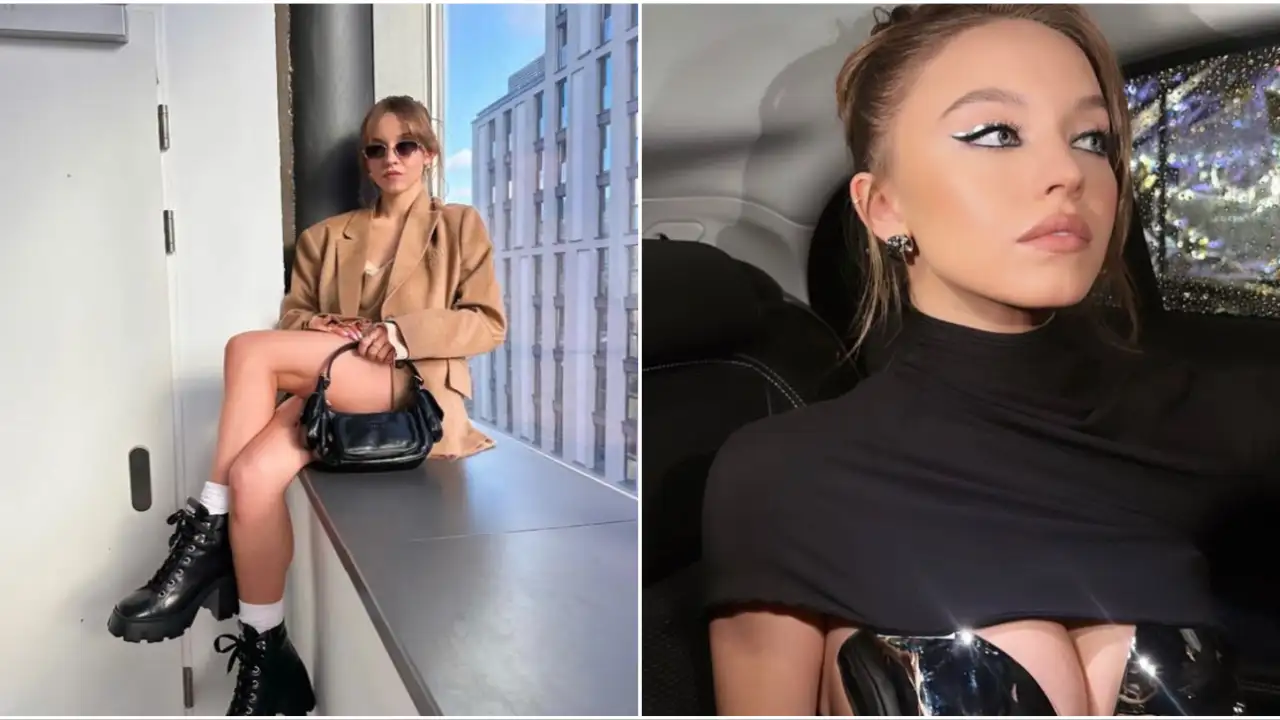 With phenomenal role of Cassie Howard in Euphoria, Sydney Sweeney shot to limelight with her acting as visuals. However with this Sweeney also became target of social media trolls and bullying.
Recently, Sydney Sweeney opened up about how she has been criticized since teenage years because of early physical development. This caused her mental health issues that she struggles with to this day.
Sydney Sweeney on mental health            
Some nude scenes of Sydney Sweeney from Euphoria were leaked online and online trolls started tagging the actress' family members in those post. She has also been constantly trolled and bullied for her looks in the Euphoria series which Sweeney felt was unfair.
In a recent conversation with The Sun, Sydney Sweeney said that now she has learned to take best advantage of her visuals and photogenic skills. She said that she was ostracized because of her earlier physical development than the other girls.
The Euphoria actress said that people only talked about her figure and blonde hair like they are the only thing that she has. Sweeney felt that it was unfair and completely disgusting. Sydney Sweeney says that first her character goes through the intense scrutiny of being a most sexualized person at the school and afterwards the audience does the same thing to herself.
Sydney Sweeney further said, 'I think it's ridiculous. I'm an artist, I play characters. It makes me want to play characters that piss people off more'.   
Even after facing this harassment online, Sydney Sweeney is proud of her work in Euphoria and she is currently starring in the other his series called White Lotus.
ALSO READ: Euphoria's Angus Cloud under police's radar for alleged involvement in hit-and-run accident?
Sydney Sweeney
Who is Sydney Sweeney engaged to?
Sydney Sweeney is engaged to Jonathan Davino! After the Euphoria actress was spotted with a diamond ring on her left ring finger on Feb. 28, PEOPLE confirmed the couple's engagement on March 2.
---
What is Sydney Sweeney famous for?
Sydney Sweeney (born September 12, 1997) is an American actress best known for her roles as Haley Caren on In the Vault (2017) and Emaline Addario on the Netflix series Everything Sucks! (2018).
---
Is Nate and Cassie together in real life?
But, sadly for the fandom, the two aren't dating in real life. Nate and Cassie most definitely stole the show on Euphoria season 2. Despite having minimal interaction with each other in the first season, the characters shared an undeniable spark in the latest installment.
---
About The Author
A writer with 2+ years of experience, addicted to movies, coffee, and traveling. Currently curating content for Hollywoo...d, from movies to TV shows and currently making web a more entertaining place. Read more
Top Comments
There are no comments in this article yet. Be first to post one!