Taylor Swift's cat Olivia Benson's net worth is $97 million? EVERYTHING you need to know about singer's 3 pets
Taylor Swift's cat Olivia Benson is reportedly the third-richest pet in the world. Read more such exciting details about her pet friends Meredith and Benjamin.
Updated on Jan 05, 2023 | 12:28 PM IST | 150.6K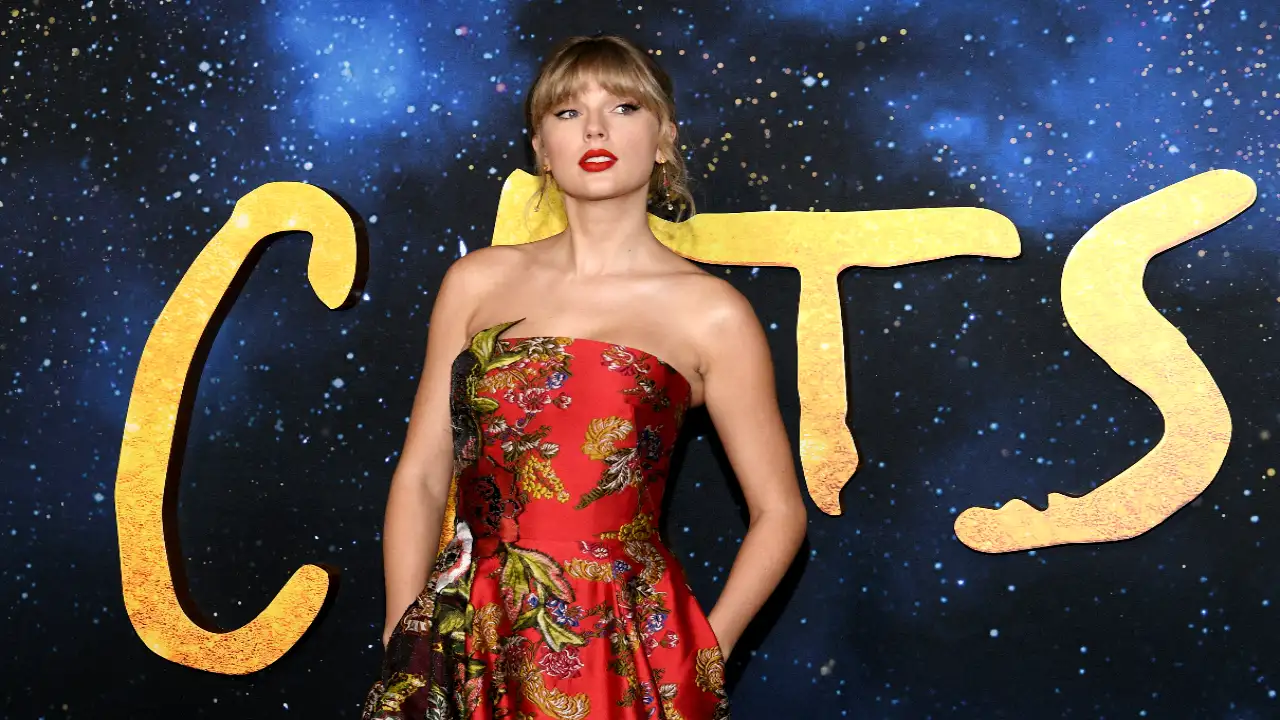 Taylor Swift's cat Olivia Benson is reportedly worth $97 million. Yes, you definitely read that right. Miss Tay Tay's pet is way richer than most people on earth, barring maybe a handful of wealthy humans.  
Taylor Swift's cat Olivia Benson is the world's third-richest pet
As per a new list titled The Ultimate Pet Rich List curated by allaboutcats.com, Taylor Swift's cat, Olivia is the third richest pet in the world with a staggering net worth of estimated $97 million to its credit. The report has been created based on Instagram analytics. While some cats become rich by climbing the ladder of social media fame, in the case of others, the outside projects they were involved in were taken into account as well.
Take, for example, Taylor's kitty Olivia herself. She has appeared in a number of commercials alongside the 33-year-old singer-songwriter including DirectTV, AT&T, and Diet Coke. She has also featured in Taylor's music videos like Me! and Black Space.
"Olivia has found success outside of the world of Instagram influencing," the list said. "The Scottish Fold earned her fortune starring alongside her owner in several music videos, has crafted her own merchandise line, and has had cameos in many big-budget ads."
Olivia's net worth was outranked by a German shepherd named Gunther VI, owned by Gunther Cooperation, and whose estimated net worth stood at $500 million, followed by an Instagram-famous cat named Nala with a reported net worth of $100 million. Olivia did outrank Oprah's five dogs, the late Karl Lagerfield's cat Choupette, and the late Betty White's dog Pontiac.
Taylor's two other cats Benjamin and Meredith did not make it on the list.
All about Taylor Swift's Cats Olivia Benson, Meredith Grey, and Benjamin Button
If you ever-so-casually follow Taylor Swift, you would know that she is a cat lady. Her feline friends are one of the most significant parts of her life, and have a huge influence on her. Explaining the same, in 2019, she told Time that they were the reason she took up the part of Bombalurina in the film adaptation of Cats. "I have cats. I'm obsessed with them. I love my cats so much that when a role came up in a movie called Cats, I just thought, like, I gotta do this," she said. "Like, this is my calling in life to do this—for the ladies."
Now that we know how obsessed the 33-year-old is with her cats, here are a few more exciting details about them!
Taylor Swift's cats are named after her favourite characters
All three of Taylor Swift's cats are named after her favourite television/movie characters. Her first pet feline, Meredith is named after Grey's Anatomy character Meredith Grey played by Ellen Pompeo. Olivia is named after Law & Order: Special Victims Unit's popular character Olivia Benson, played by Mariska Hargitay. The youngest of the family Benjamin Button is named after the titular character of the movie The Curious Case of Benjamin Button played by Brad Pitt.
Taylor takes her cats everywhere she travels
Taylor is a proper pet mom and there is no denying that. She is often seen taking her pet cats with her as she travels through cities and countries.
Taylor's cats have/had their own merch!
Back in 2018, The Red singer's cats had their own merchandise including adorable tee shirts. While the merch has been discontinued, fan-made tee shirts are still available online. Taylor even got her own cat earrings! Even her birthday cake featured all three cats.
Olivia and Meredith had special appearances in Taylor's 1989 World Tour in 2015.
Taylor Swift trademarked her cats names
As per TMZ, Taylor filed to trademark her cats' names Meredith, Olivia, and Benjamin Swift for merchandise including clothing, housewares, accessories, luggage, toys etc.
Taylor Swift's upcoming projects
On 21st October, 2022, Taylor released her 10th album Midnights. It was an instant hit among fans and made a new record as she became the first artist to claim all the Top 10 spots on Billboard Hot 100 songs within a week since Midnights' release. The album also remained on the first spot on Billboard 200 for six weeks straight. It was recently reported that Taylor will be releasing the re-recorded version of her 2010 album Speak Now in a couple of months. In other news, she will also be making her debut as a director. Searchlight Pictures recently announced that Swift will be directing a movie adaptation of a screenplay she wrote herself.
ALSO READ: Taylor Swift in 'SHAMBLES' as Midnights makes HISTORY, claims the entire Top 10 on Billboard Hot 100
All about Taylor Swift's cats
What cats does Taylor Swift have?
Taylor has a total of three cats. Two of them are Scottish Folds named Meredith Grey and Olivia Benson. While Meredith has been with Taylor since 2011, Olivia became a part of the Swift family in 2014. Her most recent pet feline is a ragdoll named Benjamin Button, whom she found on the sets of her music video for Me!
---
How much is Taylor's cat's net worth?
As per a recent report by allaboutcats.com, Taylor's Scottish fold named Olivia Benson is worth an estimate $97 million.
---
What was Taylor Swift's first cat?
Taylor's first cat is a Scottish Fold named Meredith Grey. The All Too Well singer adopted Meredith on 31st October, 2011. She is named after Ellen Pompeo's character Meredith Grey from Taylor's favorite show Grey's Anatomy.
---
How does Taylor Swift travel with her cats?
Taylor carries her cats in personalized cat backpacks while she goes to various events on her private jet.
---
About The Author
A content writer for 3 years, Priyakshi channels her love for everything cinema through the written word, as she dabb...les in entertainment articles, movie reviews, and interviews.
Read more
Top Comments
There are no comments in this article yet. Be first to post one!