'Teacher pulled me into his arms and kissed me' : Paris Hilton reveals she was groomed during her teen years
Paris Hilton came out and spoke about how it took decades to come out as a victim. Know what it is about.
Published on Mar 15, 2023 | 06:42 AM IST | 73.8K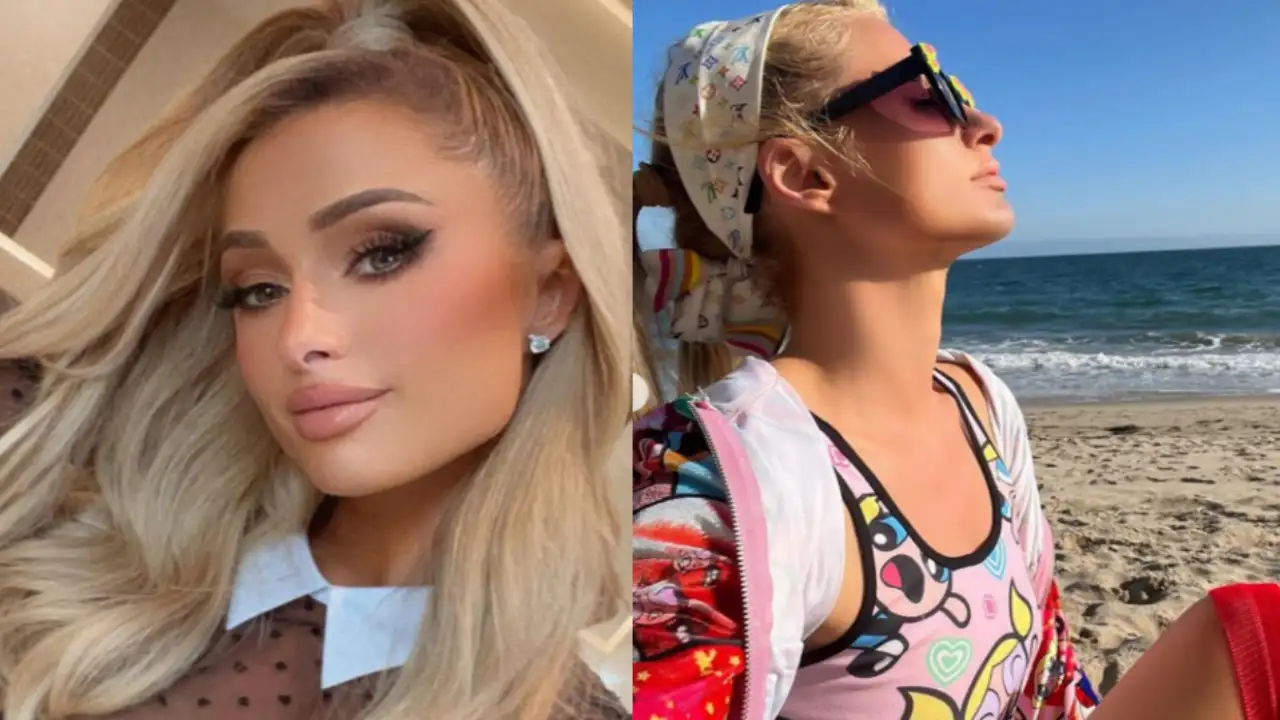 Paris Hilton courageously came out and spoke on the issue as the actresses learned that she was the victim. On Tuesday, Paris Hilton published an article about all the hardships she had to go through during her teenage phase, per Paris: The Memoir 
Paris Hilton, who was raised and brought up in a well-stabilized condition, never thought that her professor would ever do this to her. Paris Hilton didn't understand what was going on, but as now the heirs of the Hotel recall, she understood that she was a victim.
What happened to Paris Hilton which made her call herself a 'victim.'
She labelled the teacher 'Mr. Abercrombie,' and she recalled a 'handsome young' teacher telling her he had a "crush" on her.
The teacher allegedly gave Hilton, who was in her early teens at the time, his phone number and asked her to keep their communication private.
Which Paris quoted: "Mr Abercrombie called me almost every night, and we talked for hours about how amazingly mature, beautiful, and intelligent I was, how sensual, misunderstood, and special I was," she writes.
Later, when her parents relocated to Paris, she was forced to follow them. This didn't stop the meeting as the 'Simple Life' star spoke about how her teacher, whom she refers to as "Mr Abercrombie," paid her a secret visit when her parents wouldn't be available at home.
And during that time, "Teacher pulled me into his arms and kissed me," Paris commented and also went on to mention how she was caught by her parents while they were returning home in Mr Abercrombie's car.
After the incident, her parents took her to France that summer to live with her grandmother, and she put off confronting the unsuitable relationship in her mind for a long time.
ALSO READ: Paris Hilton opens up about leaked private tape in her memoir, calls it 'humiliating experience'; DETAILS here
On which Paris commented:
"It took decades for me to actually speak the word paedophile," the "Paris in Love" star notes. "Casting him in the role of child molester meant casting myself in the role of victim, and I just couldn't go there."
Paris Hilton took it to 'Paris: The Memoir' by stating the truth.
Hilton, who has had a difficult past and tough teenage years where she didn't realize what was going on with her as she was an innocent minor, now understands how she was the victim behind all the horrible things that have happened to her.
Though people and the media had no base in truth to build the story on, they started spreading false information and building a narrative over false lines which forced her to come out and put the truth out there for people to see and understand what went behind her hardship.
.In June 2021, word spread that the 'Stars Are Blind' singer was penning a memoir. By further mentioning it in the remaining portions of her memoir, she will be discussing her background in almost as much detail, including how she was drugged and sexually assaulted at the age of 15 and coerced into making a sex tape with Rick Salomon four years later.
The reason why Paris wanted a detailed message to go out to the audience was so that they would know everything. In her words, Hilton wrote, "I hope that people can understand me in ways they didn't before and see that there's so much more to me than they ever knew."
ALSO READ: Paris Hilton opens up about her family's reaction to her leaked tape: My mom just crumpled into bed
ALSO READ: What made Paris Hilton keep her abortion in the 20s a 'secret'?
FAQ
1. How old is Paris Hilton?
Paris Hilton is 42 years old.
---
2. Who is Paris Hilton's husband?
Carter Milliken Reum is Paris Hilton's husband.
---
3. When did Paris Hilton get married?
The couple got married in November 2021.
---
About The Author
Expertise: Hollywood, Entertainment, Philosophy, and Lifestyle - "Mirror of Life" complier and co-author ...of several other anthologies. Summerizes' love for writing and creating magic with words has always been her passion. Akanksha, who comes with 2.5 years of experience, has contributed to a diverse field of content creation. For her, writing is what completes her. Read more
Top Comments
There are no comments in this article yet. Be first to post one!