The enduring love story of Tina Turner and Erwin Bach: A timeline of their extraordinary relationship
Reflecting on the extraordinary love story of Tina Turner and Erwin Bach
Published on May 25, 2023 | 12:06 PM IST | 146.1K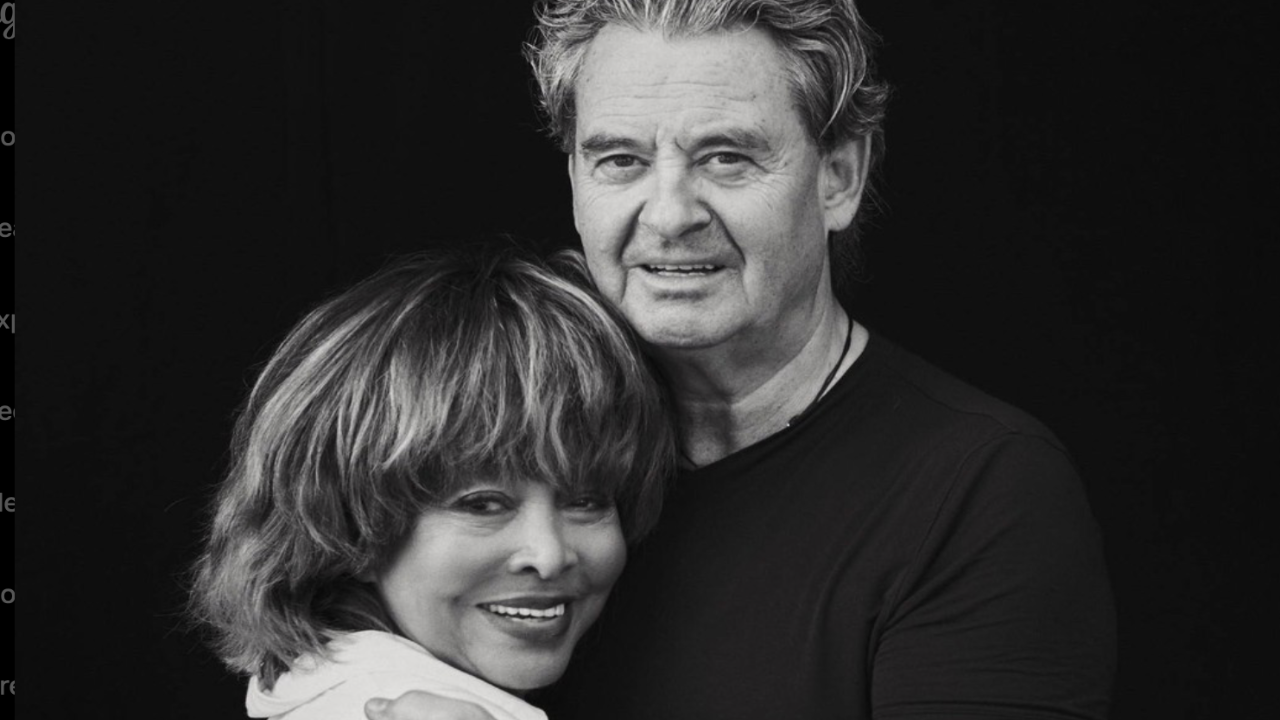 Key Highlight
Turner's personal life was marked by an extraordinary love story with her second husband, Erwin Bach

Their journey together spanned decades and showcased the power of love in overcoming challenges

After 27 years of a committed relationship, Turner and Bach exchanged vows in 2013
In the wake of the heartbreaking loss of Tina Turner, the world pays tribute to her unparalleled talent and indomitable spirit. Alongside her musical legacy, Turner's personal life was marked by an extraordinary love story with her second husband, Erwin Bach. Their journey together spanned decades and showcased the power of love in overcoming challenges.
1985, Love at First Sight: Turner and Bach's Airport Encounter
Turner and Bach's paths first crossed in 1985 when Bach, a 30-year-old EMI music executive, was assigned to pick up Turner from the airport in Germany before her concert. Turner vividly recalled their encounter, describing it as "love at first sight" and expressing her immediate connection to Bach.
1985, A Transatlantic Romance: Turner Invites Bach to the United States
Following their initial meeting, Turner wasted no time in pursuing her budding romance with Bach. She extended an invitation for him to visit her in the United States. Turner boldly propositioned Bach, expressing her desire for a physical connection. Bach, initially taken aback, accepted the invitation, and the couple began their journey together.
1989, A Proposal to Remember: Bach Pops the Question
During Turner's 50th birthday celebration in 1989, Bach proposed to her for the first time. However, Turner was hesitant to give an immediate response. Having previously endured an abusive marriage with her first husband, Ike Turner, she approached the idea of marriage cautiously, seeking to break free from possessive ownership dynamics.
1995, A Swiss Haven: Turner and Bach's Move to Zurich
In the mid-'90s, Turner and Bach made the decision to establish their permanent residence in Zurich, Switzerland. The couple settled in the Küsnacht suburb, where they would spend the remainder of their lives together.
2009: Turner Retires
In 2009, Turner concluded her illustrious career as a touring artist with a grand finale—the 50th Anniversary Tour. After a remarkable six-month journey consisting of 90 performances, Turner bid farewell to the stage during her last concert in Sheffield, England. She then embraced a new chapter of her life alongside Bach.
2013, United in Marriage: Turner and Bach Say "I Do"
After 27 years of a committed relationship, Turner and Bach exchanged vows in 2013. The intimate ceremony took place at their Swiss estate, attended by over 200 close friends and family members. Turner walked down the aisle to the melodic tune of "All for Love" performed by Bryan Adams, reminiscing about the significance of the day and the happiness it brought.
2017, An Extraordinary Sacrifice: Bach's Gift of Life to Turner
In 2017, Turner faced a health challenge when she was diagnosed with kidney cancer. Bach, demonstrating unwavering support and love, made a selfless decision—he offered to donate one of his kidneys for her transplant. Turner was deeply moved by this gesture, emphasizing Bach's dedication and commitment to their relationship.
2019, Celebrating Life and Legacy: Broadway Date Night
Following their successful recoveries from the kidney transplant surgeries, Turner and Bach enjoyed a special night out at the opening of the Broadway musical Tina: The Tina Turner Musical in November 2019. The musical celebrated Turner's remarkable life and musical legacy. Together, they witnessed the profound impact Turner had on the world.
2023, A Farewell to an Icon: Tina Turner's Passing at 83
On May 24, 2023, Turner passed away peacefully at her home in Küsnacht, near Zurich, Switzerland, after a prolonged illness. Her verified Instagram account confirmed the tragic news, paying tribute to Turner's immense talent, passion for life, and lasting musical legacy.
As we bid farewell to Tina Turner, we celebrate the incredible love story she shared with Erwin Bach, reminding us that true love can transcend time and inspire us all. Rest in Peace, Tina.
ALSO READ: Tina Turner: Here are five inspiring quotes by late singer-songwriter and her tryst with Buddhism explained
FAQs
When did Tina Turner die?
Tina Turned passed away on May 24, 2023.
---
How many children Tina Turner had?
Tina Turner had 4 children - two adopted sons and two biological sons.
---
How old was Tina Turner at the time of death?
Tina Turner was 83 years old at the time of death.
---
About The Author
Suhasini is a budding writer with two years of experience under her belt. She has a passion for movies and is an av...id reader. Her love for storytelling shines through in her writing, when she's not busy writing she can be found binge watching the latest show on the block. Currently working for Hollywood at Pinkvilla. Read more
Top Comments
There are no comments in this article yet. Be first to post one!