The Greatest Shakira songs of all time
While Shakira and Gerard Piqué are amidst an ugly separation, rumors claim Piqué has pop icon's Grammys as hostage. Here's celebrating the top 10 Shakira songs to honor the Grammy-winning artist.
Updated on Sep 22, 2022 | 02:03 PM IST | 2.3M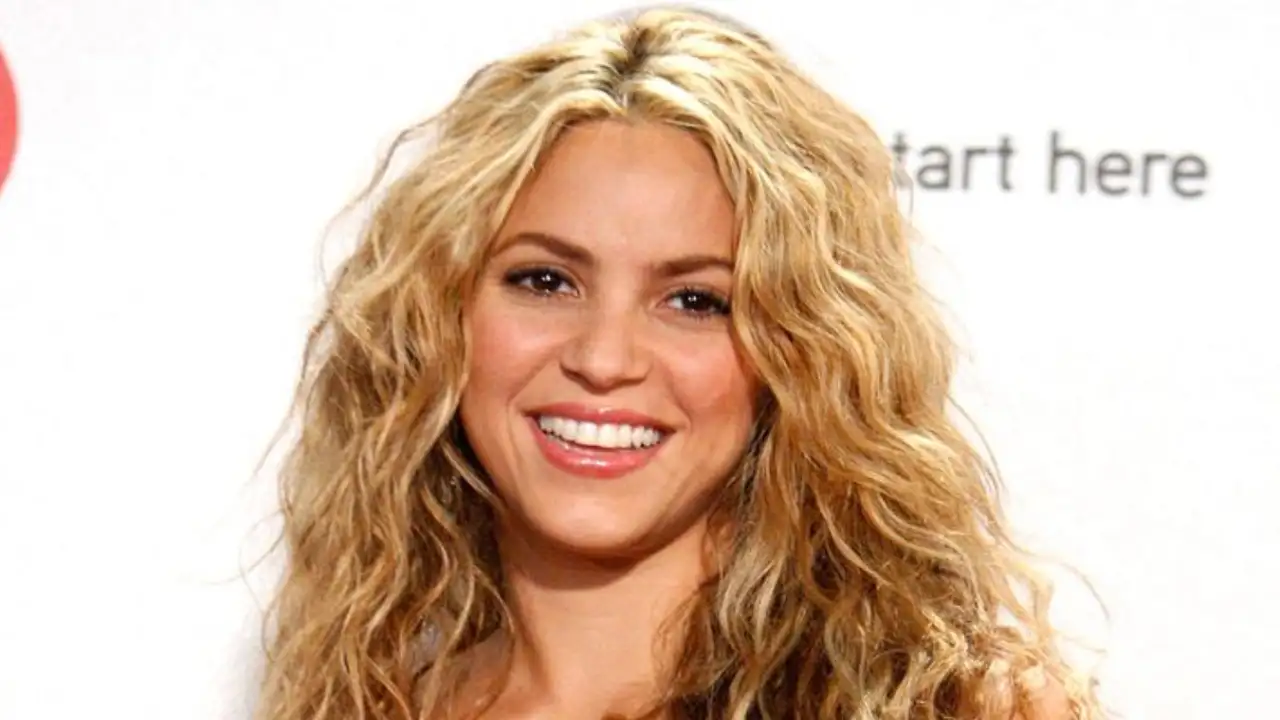 In the highlights of the post-separation drama with her longtime ex, Gerard Piqué, the Hips don't lie star Shakira is currently dealing with a hostage situation. Yes, rumors claim the star athlete has held Shakira's Grammy awards hostage. With a spectacular singing career, pop legend Shakira has effortlessly managed to earn 3 Grammy Awards along with 12 Latin Grammy Awards, which are currently in the possession of her former partner. 
Shakira and Gerard Pique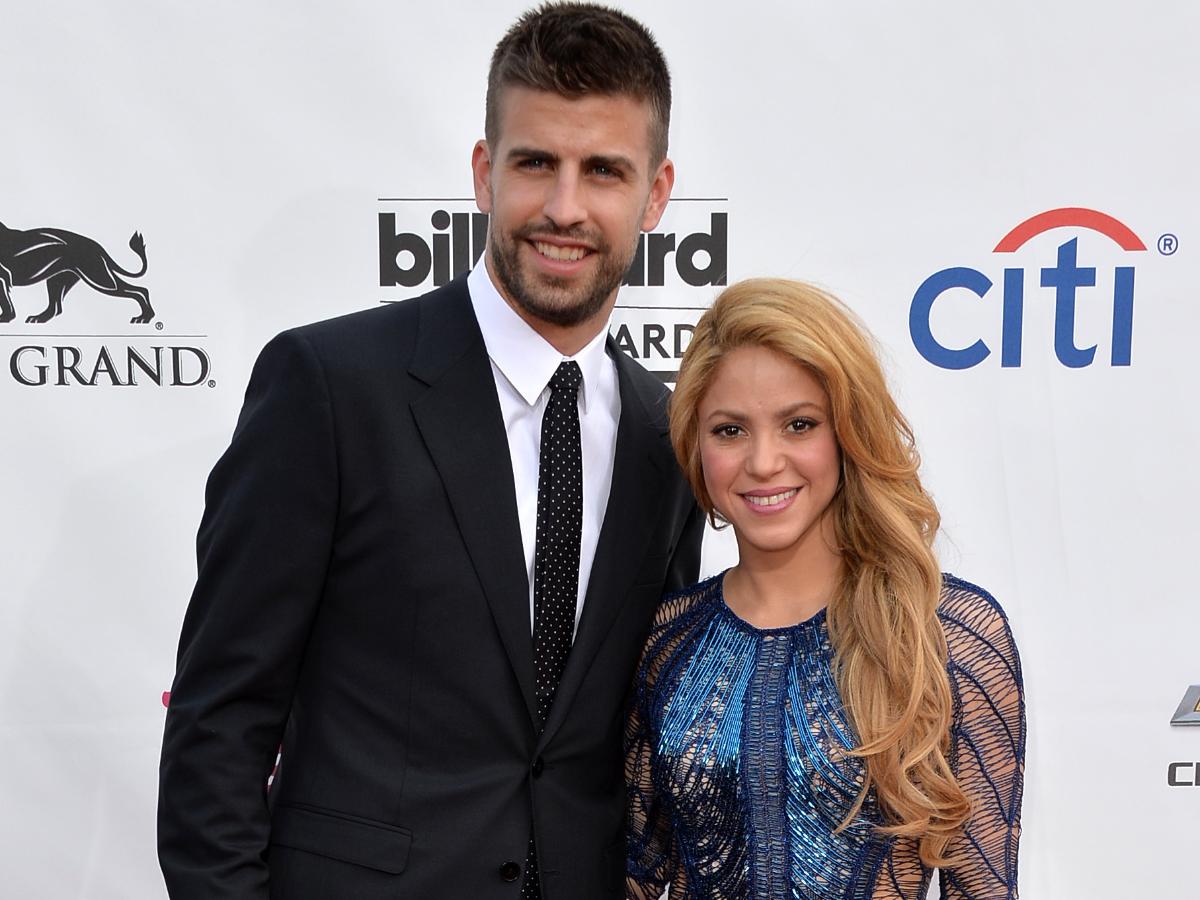 Shakira and Gerard Pique were recently spotted when they met with their lawyers on September 15, 2022, in Barcelona, Spain. The 45-year-old sensation and the 35-year-old soccer player decided to part ways earlier this year because of infidelity accusations. The two reached and left the office separately perhaps to avoid being photographed together. Prior to the split, they were together for 11 years and had two beautiful children together – Milan, 9, and Sasha, 7.
Shakira finally opens up about her split with Gerard Piqué
Shakira has finally opened up about her painful split with Gerard Piqué. The waka-waka singer describes it as "the darkest hour" in her life." In an interview with AP, the Columbian singer called her split "incredibly difficult." She further added, "I've tried to conceal the situation in front of my kids. I try to do it and to protect them because that's my number one mission in life. But then they hear things in school from their friends or they come across some disagreeable, unpleasant news online, and it just affects them, you know?"
The singer shared that the scandalous headlines surrounding the split have turned a 'sacred' relationship "into something vulgarized and cheapened." When asked about Clara Chia and Piqué's romance, Shakira brushed it off by saying that her focus is on raising their children as co-parents. She added, "Regardless of how things ended or how Gerard and I feel about each other as ex-partners, he is the father of my children. We have a job to do for these two incredible boys, and I have faith that we will figure out what is best for their future, their own dreams in life, and what is a fair solution for everyone involved. And I hope and would appreciate if we were given the space to do that privately."
When asked about what led to the split, Shakira shared,  "I put my career in second gear and I came to Spain, to support him so he could play football and win titles. And it was a sacrifice of love. Thanks to that, my kids were able to have a present mom, and I have this amazing bond with them that is unbreakable and that sustains us."
Shakira's brand new album
After five long years, Shakira is preparing to release a brand new album as a way to channel her pain into her new music. She calls the writing process "therapeutic,"  and adds.
"In my case, I think that writing music is like going to the shrink, only cheaper [laughs]. It just helps me process my emotions and make sense of them. And it helps me to heal. I think it's the best medicine, and along with the love of my family and my kids that sustains me, music and writing music is definitely one of those tools — one of the few tools I have for survival in extreme conditions."
Over the course of three spectacular decades in her career, Grammy-winning artist Shakira has earned the reputation of the Queen of Latin Music, she has delivered ten studio albums most of which were international hits. When it comes to picking the greatest hits by Shakira, it is not an easy task. After all, every Shakira song is better than the other. Nevertheless, ahead you will find a carefully curated list of Shakira songs that definitely make this world a better place to live in. 
Top 10 Shakira songs - The best of music by the Grammy-winning artist
1. Waka Waka (This Time for Africa)
Shakira made the whole world grove to her beats when she sang Waka Waka which was the official song of the 2010 FIFA World Cup, held in South Africa. "Waka Waka (This Time for Africa)" was written, composed, and produced by Shakira and John Hill featuring a South African band called Freshlyground. The song was largely inspired by the original Cameroonian song called "Zamina mina" by Golden Sounds. The song was a massive success all around the world and never fails to make people groove even today. It sold more than 15 million downloads, which made it the best-selling single ever. 
2. Hips Don't Lie
A list of Shakira songs is simply incomplete without this massive hit by the artist. "Hips Don't Lie" was a song from Shakira's seventh album titled Oral Fixation, Vol. 2. which was her second English studio album. This collaboration with Wyclef Jean who is a Haitian rapper was a massive success. Not only the song was a fan favorite but it received several awards including the People's Choice Award, MTV Latin America Video Music Award, along with MTV Video Music Award. "Hips Don't Lie" was a global success. It was the number song in over 18 countries. 
3. Whenever, Wherever
Another one of the most memorable Shakira songs is "Whenever, Wherever." The song was released for her fifth studio album which was also her English-language debut titled Laundry Service. The song was composed, and produced by Shakira along with Tim Mitchell. Shakira and Gloria Estefan wrote the song. The massive hit "Whenever, Wherever" is the perfect mix of Latin and Andean music. Even after two decades of its release, the iconic song still brings goosebumps making it one of the best Shakira songs ever released. 
4. Chantaje
Chantaje was another hit by Shakira that also features vocals by another Colombian singer Maluma. It was released under Shakira's 11th studio album titled El Dorado. This Latin Grammy-nominated song "Chantaje" has been a pop and reggaeton sensation ever since. The song received massive commercial success as it topped charts in Brazil, Ecuador, Guatemala, Spain, Uruguay, and even the Billboard Latin Songs charts in the US. It was the biggest Latin single of the decade by a female artist in the United States.
5. Loca
Another perfect song Shakira gifted the world was "Loca." The song was released for her ninth studio album, titled Sale el Sol in 2010. The song has both Latin and English versions and is written and produced by Shakira, alongside Edward Bello, Armando Pérez, and Dylan Mills as writers. This Latin pop song is about an eccentric infatuation with a man that immediately makes you dance. 
6. Can't Remember to Forget You
"Can't Remember to Forget You" was a collaboration between two music icons Shakira and Rihanna. Released for Shakira's fourth English and otherwise tenth studio album. Commercially, the song reached the number 1 spot in Greece and Lebanon and was under the 'top 10' category in more than twenty-five countries. In the US, made a debut on the Billboard Hot 100 at the 28th spot and reached 15. The peppy song is accompanied by a steamy video featuring both Shakira and Rihanna dancing and smoking cigars. 
7. Beautiful Liar
Another one of Shakira's songs that's worth mentioning is "Beautiful Liar." The song is a collaboration between American music icon Beyoncé and Colombian sensation Shakira. Written by Beyoncé along with Amanda Ghost, Ian Dench, and Stargate members Mikkel S. Eriksen and Tor Erik Hermansen this song was produced by Stargate and Beyoncé. This mid-tempo song is the perfect blend of Shakira's Latin and Arabic elements with Beyoncé's hip hop and R&B styles. Lyrically, the song promotes female empowerment where two women are charmed by the same man but the women decide the man isn't worth their time instead of fighting. The song is accompanied by an iconic video that definitely stands out. 
8. She Wolf
This track by the Grammy-winning Columbian singer was released for her eighth studio album titled "She Wolf." This electro-pop song famous for Shakira's howling is definitely memorable. The song earned number-one spots in Argentina, Ireland, Italy, Mexico, and Switzerland. It earned ranks in the top five in Spain, Germany, and the United Kingdom. The song was certified double platinum in Colombia and Mexico, platinum in Brazil, Italy, and Spain, and gold in several countries including France and the United Kingdom. 
9. La Tortura
"La Tortura" was a collaboration between Shakira and the Spanish singer Alejandro Sanz. Lyrically, the song revolves around the emotions felt by the woman when her lover cheated on her and left her for someone else. The man is begging for forgiveness claiming it's natural for men to cheat. Well, clearly the woman does not forgive him. This influential song was the first Spanish song to be aired on MTV. The song is accompanied by a steamy video featuring Shakira and her moves. 
10. Perro Fiel
"Perro Fiel" Shakira, was released for her eleventh studio album titled El Dorado. This collaboration of Nicky Jam and Shakira is definitely a memorable creation. The song is accompanied by a video featuring Shakira's moves in Gold dress and paint justifying the title El Dorado. 
Shakira Isabel Mebarak Ripoll popularly known as Shakira is an iconic Colombian singer who has been rightfully referred to as the "Queen of Latin Music. This legend has been regarded for her musical versatility who delivered hit singles in both English and Latin. Currently, in the news for her post-separation drama with Gerard Piqué, Shakira has been a pioneer who commenced the global reach of Latino music. With a spectacular singing career, pop legend Shakira has effortlessly managed to earn 3 Grammy Awards and 12 Latin Grammy Awards in her three-decade-long career. 
Also read: Shakira looks back at the 'WORST mistake of her life'; Reveals she took advice from her mother in law
Shakira 'heartbroken' over ex Gerard Pique's romance rumours with Clara Chia?
FAQs
How old is Shakira?
Born on February 2, 1977, she is 45 years old.
---
How much is Shakira worth?
In 2022, Shakira's net worth is $300 million.
---
About The Author
'A postgraduate in Mass Communication, Ayushi enjoys writing about fashion, skincare, and lifestyle. She's ...been writing professionally for over two years and likes to call herself an almost optimist'
Read more
Top Comments
There are no comments in this article yet. Be first to post one!