The Little Mermaid: Halle Bailey says her film is 'bigger than' wanting to 'leave the ocean for a boy'
Halle Bailey shared her experience filming The Little Mermaid, the inclusivity, and the difference in her character Ariel's motivations in the movie.
Published on Mar 24, 2023 | 12:38 PM IST | 128K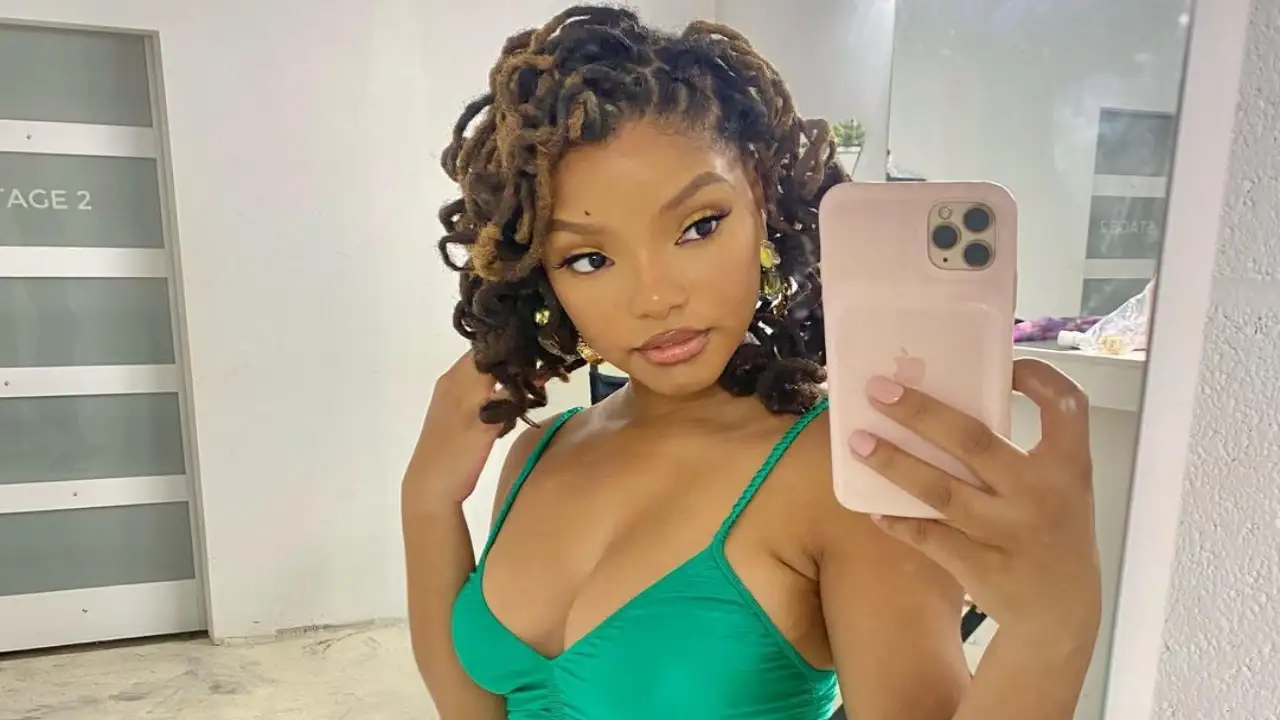 American actress Halle Bailey is very excited about her upcoming release, the live-action film The Little Mermaid, and she claims that the audience can expect a modern twist to the popular tale. The singer shared her experience filming the Disney movie, the inclusive route taken, and the difference in her character, Ariel's motivations in the movie.
Halle Bailey feels The Little Mermaid has a modern take
"I'm really excited for my version of the film because we've definitely changed that perspective of just her wanting to leave the ocean for a boy. It's way bigger than that. It's about herself, her purpose, her freedom, her life, and what she wants," Bailey told Edition. She explained, "As women we are amazing, we are independent, we are modern, we are everything and above. And I'm glad that Disney is updating some of those themes."
The 22-year-old revealed that she was five when she first watched The Little Mermaid and Ariel was her favorite princess. Bailey also talked about how she felt regarding the contrasting audience response she got when the teaser first dropped. "Seeing the world's reaction to it was definitely a shock, but seeing all the babies' reactions, all the brown and Black young girls, really tore me up emotionally," she explained.
ALSO READ: Little Mermaid: Why is Halle Bailey starrer facing a backlash with over 3 million dislikes on the trailer?
While most people were elated with the popular Disney princess character finally getting some representation, there were others who passed racist remarks. Bailey added, "It's honestly been such a crazy ride, and I genuinely feel shocked and honored and grateful to be in this position. A lot of times, I have to pinch myself and be like, is this real life? I feel like I learned so much through her. I auditioned when I was 18, got the role when I was 19, and I turn 23 this year. So I genuinely feel like [Ariel's] helped me grow up."
ALSO READ: Did Halle Bailey and DDG break up? Fans think so after The Little Mermaid actor, rapper unfollow each other
The Grammy award nominee filmed at London's Pinewood Studios for a year and revealed how grueling and emotionally taxing some moments on set were. During some shoot days, Bailey was either in the water for 13 hours or on a harness for a long period of time. "I pushed myself as far as I've ever pushed myself in life. And I feel like the message from her was to know that you've always had it in you," she recollects. The Little Mermaid is all set for a theatrical release on May 26, 2023.
FAQs
How old is Halle Bailey?
Halle Bailey is 22 years old.
---
When is The Little Mermaid releasing?
The Little Mermaid is releasing on May 26, 2023.
---
Who is Halle Bailey's sister?
Halle Bailey's sister is Chloe Bailey.
---
About The Author
An author, content writer, and avid reader who loves the world of fantasy, fiction, literature, cinema, and enterta...inment. With over 600 articles to her credit, she is currently creating Hollywood and pop culture content. Read more
Top Comments
There are no comments in this article yet. Be first to post one!