The Witcher 3: Henry Cavill, Anya Chalotra reveal details about new season of Netflix's popular fantasy series
Henry Cavill and Anya Chalotra have revealed details about what to expect from the upcoming season of popular fantasy series The Witcher.
Updated on May 25, 2023 | 11:22 AM IST | 57.5K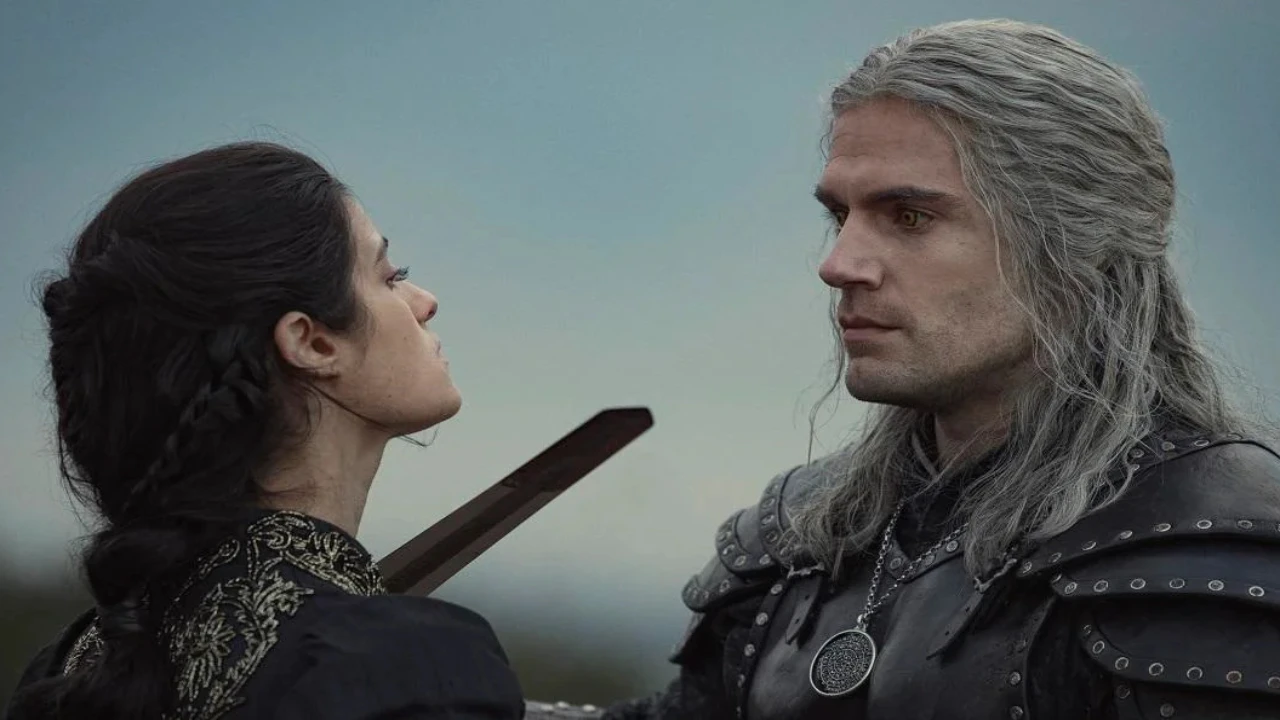 Key Highlight
The Witcher 3 will release in two volumes and consists of a total of eight episodes

The cast and showrunner have revealed what the fans can expect out of the season
The Witcher 3 is one of the most anticipated seasons of the year and the fantasy drama series based on the novels written by Andrzej Sapkowski has been a source of scrutiny, debate, and discussion since it first premiered in 2019. Starring Henry Cavill as Geralt of Rivia and Anya Chalotra as Yennefer of Vengerberg, the Netflix show is all set for a two-part release of its upcoming third season. Keep reading to know the details revealed by the cast about what can be expected while the fans wait to see what the new season will be like.
Henry Cavill and Anya Chalotra reveal details about The Witcher 3
Talking to Tudum, showrunner Lauren Schmidt Hissrich said, "In so many ways, Season 3 is the culmination of what we've been building toward all along." She added, "What I think is really fun about this season is you get Geralt, Ciri, and Yen — they're linked by destiny. We've said that from the very beginning. Yet clearly by this point, they want to be together. And so that's more than destiny. Suddenly that's a choice."
ALSO READ: The Witcher Season 3: New merchandise drops spoilers for Netflix series; check it out
When it comes to Geralt and Yennefer's romantic relationship, only one word sums it up: complicated. The duo's journey halted on a bitter note during season two and fans are unsure about how the new season will redeem it. Chalotra says that Yennefer has "got a lot of work to do" but she "believes in her." She muses about their equation and feels, "One thing that they can't deny is their history and the connection that's inescapable. They're pulled towards each other, but more important than that, they need each other."
Cavill says, "With Yennefer, it becomes a love rather than a dalliance. Chalotra adds, "They're stronger now. Stronger now than ever before." The actress talks about working with Cavill and reveals, "I love acting with Henry. He's so driven and passionate about playing Geralt. Yennefer and Geralt have no choice but to work together for once. It makes a change." Hissrich pipes in, "They get to come together as partners. Since it's not just about them anymore. It becomes more than romance. It also becomes about soulmates."
What is the theme of The Witcher 3?
The showrunner claims the theme of season three is "family is worth fighting for" referring to the found family of Geralt, Yennefer, and Ciri. "She's struck by this newfound family. She always wanted to become a mother. But it's not without its complications. After all, Yennefer doesn't have many purely positive role models for the position," Chalotra says in context to Yennefer's equation with Ciri, who is played by Freya Allen. Cavill talks about how Geralt has been training Ciri to fight and become self-sufficient and strong.
The Superman star divulges, "You'll see Geralt is correcting her errors. When she exposes herself, he will protect her, but otherwise, he's letting her do the fight." The Witcher 3's first volume features 5 of the total eight episodes and will premiere on June 29, 2023, on Netflix. The second volume will have the other three episodes and will be available on July 27, 2023. This is Cavill's last season as Geralt of Rivia. His departure from the series was announced last year as well as the news of Liam Hemsworth replacing him.
ALSO READ: The Witcher Season 3 Teaser: Henry Cavill returns as the Geralt of Rivia for one last time
FAQs
When is The Witcher 3 releasing?
The Witcher 3's first volume will release on June 29.
---
How old is Henry Cavill?
Cavill is 40 years old.
---
How old is Anya Chalotra?
Chalotra is 26 years old.
---
About The Author
An author, content writer, and avid reader who loves the world of fantasy, fiction, literature, cinema, and enterta...inment. With over 600 articles to her credit, she is currently creating Hollywood and pop culture content. Read more
Top Comments
There are no comments in this article yet. Be first to post one!