Today's Final Jeopardy (2 October 2023): Who won Game 16 of Season 40?
Here are the spoilers for the Final Jeopardy of the October 2, 2023, episode. Keep reading to find out which contestants participated and who won the game.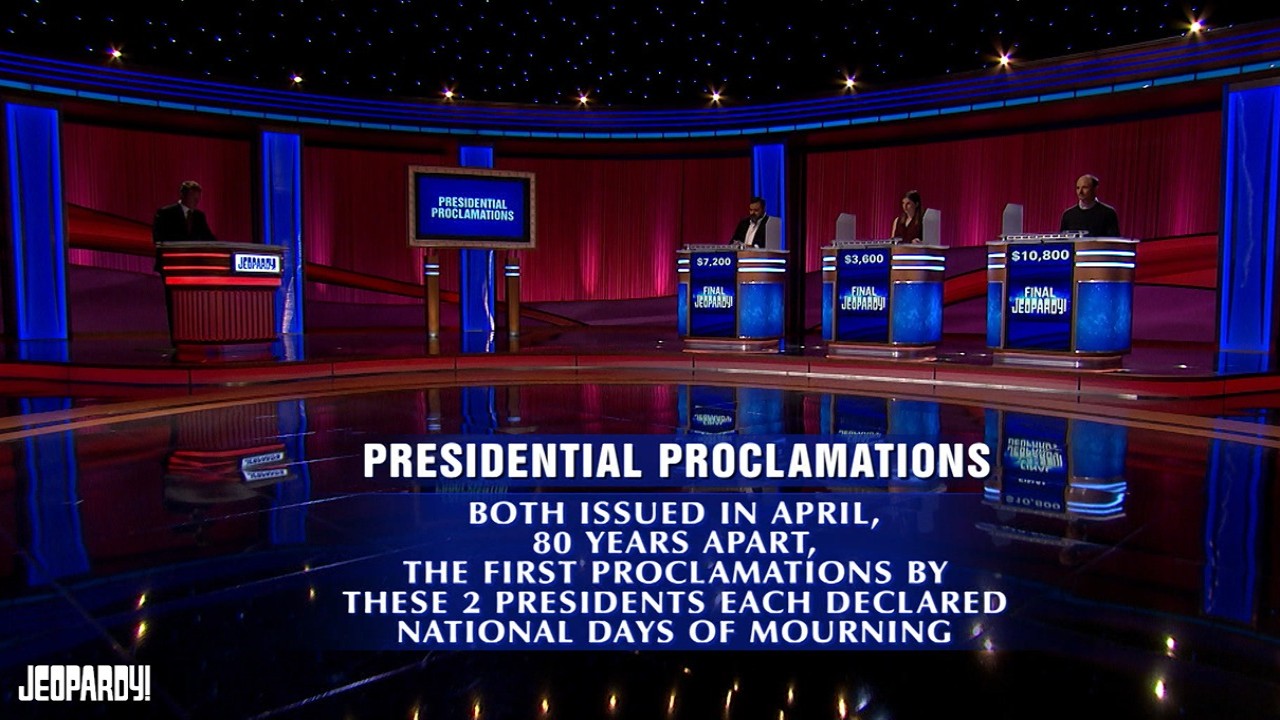 Game 16 of Jeopardy! season 40 aired on October 2, 2023, and here's what happened. Burt Thakur, Emily Seaman Hoy, and Dane Reighard competed against each other to win the sixteenth game of the new installment. It is to be noted that Jeopardy is inviting old contestants instead of new ones in their currently airing season due to the WGA strike changes. Continue reading to know the results and answers from the game.
Who won October 2, 2023's game of Jeopardy?
Dane Reighard won Jeopardy on October 2, 2023, against Burt and Emily. The categories under the first round were Geography B, Fighters, Are You Shakespearienced?, A Bug's Life, Native Americans, and A Category About Nothing. While Emily gave ten correct and two wrong answers, Dane gave eight correct and two incorrect responses, and Burt gave seven correct and three incorrect answers.
ALSO READ: Today's Final Jeopardy (29 September 2023): Who won Game 15 of Season 40?
The first round's score stood with Emily at $4,800, Dane at $3,200, and Burt at $1,600. The categories under the Double Jeopardy! round were South Africa, They Played Wyatt Earp, Signs & Symbols, Egyptian Mythology, Hodge Podge, and Proverb Vs. Proverb. The score after the round stood with Dane at $10,800, Burt at $7,200, and Emily at $3,600. Dane gave 19 correct answers and four wrong responses, while Burt gave 15 correct answers with seven incorrect responses, and Emily gave 12 correct answers with five wrong responses.
What was the final question on October 2, 2023's game of Jeopardy?
The final question of the October 2, 2023, episode of Jeopardy! came under the category Presidential Proclamations and the clue said, "Both issued in April, 80 years apart, the first proclamations by these 2 Presidents each declared natl. days of mourning." The answer to the clue was, "Who are Andrew Johnson and Harry Truman?" None of the contestants responded correctly thus Dane, Burt, and Emily lost  $5,000, $7,200, and $0 respectively.
The final results of the game saw Dane Reighard with $5,800, Emily Seaman Hoy with $3,600, and Burt Thakur with $0. This was the sixteenth game of season 40 which will be using recycled clues from the previous seasons. Hosted by Ken Jennings, Jeopardy is an award-winning game show. It is one of the longest-running game shows of all time with more than 8,000 episodes aired.
ALSO READ: Today's Final Jeopardy (28 September 2023): Who won Game 14 of Season 40?
FAQs
How many seasons does Jeopardy have?
Jeopardy has 40 seasons.
---
Who is the host of Jeopardy?
Ken Jennings is the host of Jeopardy.
---
Who created Jeopardy?
Merv Griffin created Jeopardy.
---

Highlights of the Month
Star Salman Khan
Born:
27 Dec 1965 (age 57 years), Indore, india
NET Worth: ~ 344.45 MN USD (RS 2,850 cr)
Salman Khan is among the most celebrated actors of Indian Cinema and has been a trendsetter in the true sense. It has been 35 years since he made his acting debut and his sheer consistency to deliver hit films is intact even in 2023. The month of November saw the release of the Maneesh Sharma-directed Tiger 3 starring Salman ...
Read more
Movie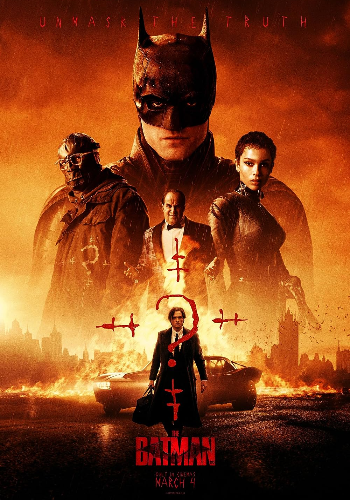 The Batman
Action, Drama, Crime
Cast:
Zoe Kravitz, Jeffrey Wright, Zoe Kravitz
BOX OFFICE Collection: ₹ 77 cr.
Robert Pattinson, who played the role of Batman, in the 2022 movie. The Batman once landed up leaving fans upset. The actor joked about not working out on his physique for his role and left fans enraged. Despite all the love he got for being cast, he also faced a massive negative backlash after one particular joke he made. Ba...
Read more
---