Travis Scott is shocked after nobody recognizes him in Japan; Rapper trolled on Twitter for embarrassing himself
A video of Travis Scott being shocked after he goes unrecognized on a busy road in Japan is going viral, and people cannot stop trolling Travis Scott.
Published on Apr 07, 2023 | 04:24 AM IST | 405.2K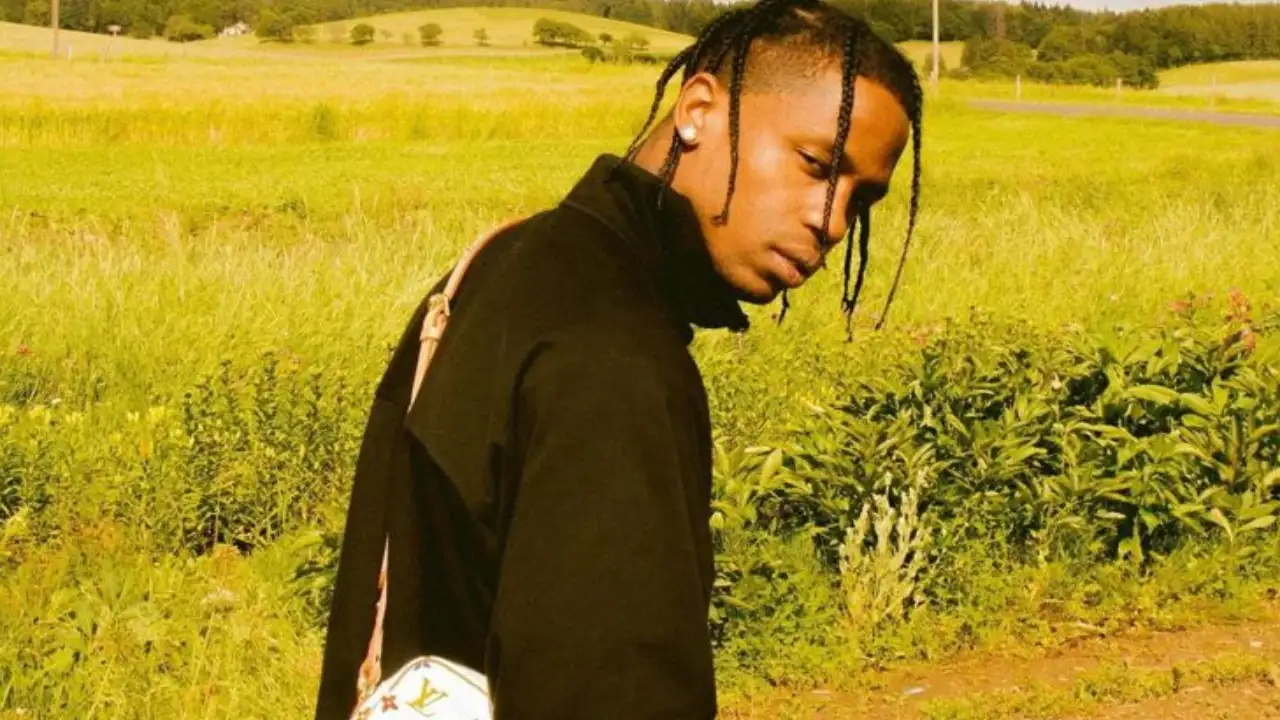 A recent video of Travis Scott is going viral, and people have a lot to say about it. People on Twitter have expressed how Travis Scott's behavior has given them secondhand embarrassment. 
Travis Scott on the streets of Japan 
Recently a video of Travis Scott on Twitter has gone viral; the video has over 13 million views now. In the video, Travis is in the middle of a road, surrounded by Japanese pedestrians. The 31-year-old rapper is seen in a white graphic hoodie with the hood up so his face stays covered. The rapper walks a little further to pose for a photo shoot and takes off his hood, hoping to get a reaction from the crowd. Even after Travis pulls his hood down, he gets no reaction from the crowd as they fail to recognize him. The people rush past the rapper in a hurry. Travis looks caught off guard and looks at the camera with a shy smile brushing off the embarrassment. 
Twitter reacts to Travis Scott's video
Travis is being trolled on Twitter for this video, and people are saying that they are embarrassed on Travis Scott's behalf. The rapper is being trolled for this video. One user tweeted, "bro had a hoodie n errything tryna make a big reveal for it to backfire" another commented, "I wouldn't recognize him in the us either lol." Another person tweeted that they would not know Travis Scott "if  his name was glued on his forehead and he was standing right in front of me."
A few people also defended Travis, saying he must have been glad to roam around freely without being recognized and mobbed by fans. One user wrote, "He's prob happy as hell to be able to walk around like a normal person for once" 
ALSO READ: Travis Scott can't get enough of Kylie Jenner, leaves compliment on her Instagram post
FAQs
Are Travis and Kylie still together?
They reportedly break up after spending the holidays apart. The pair have split up, with US Weekly reporting that they called it quits around the time Jenner took their daughter Stormi to spend the holidays with her sister Kendall and her friends Hailey and Justin Bieber in Aspen.
---
Does Travis Scott have a baby with a Kardashian?
Stormi became a big sister when Jenner gave birth to Aire Jacques Webster on Feb. 2, 2022 — one day after Stormi's 4th birthday. The Keeping Up With the Kardashians alum announced her son's birth on Instagram with a black-and-white photo of the newborn's hand.
---
Do Kylie and Travis own a house together?
Location Beverly Hills Post Office, Los Angeles, Calif. Though they parted ways romantically months ago, Kylie Jenner and Travis Scott are still a real estate team — and they're doubling down on efforts to unload the contemporary home they've owned together since 2018.
---
About The Author
Content writer for 2+ years. Firmly believes there
...
Read more
Top Comments
There are no comments in this article yet. Be first to post one!