Trey Songz faces lawsuit for Sexual Assault after exposing woman's chest at pool party; details inside
Woman files a lawsuit seeking $10 million in damages, accusing Trey Songz of sexual assault during a 2013 pool party incident in Connecticut
Updated on Jun 03, 2023 | 03:22 PM IST | 248.9K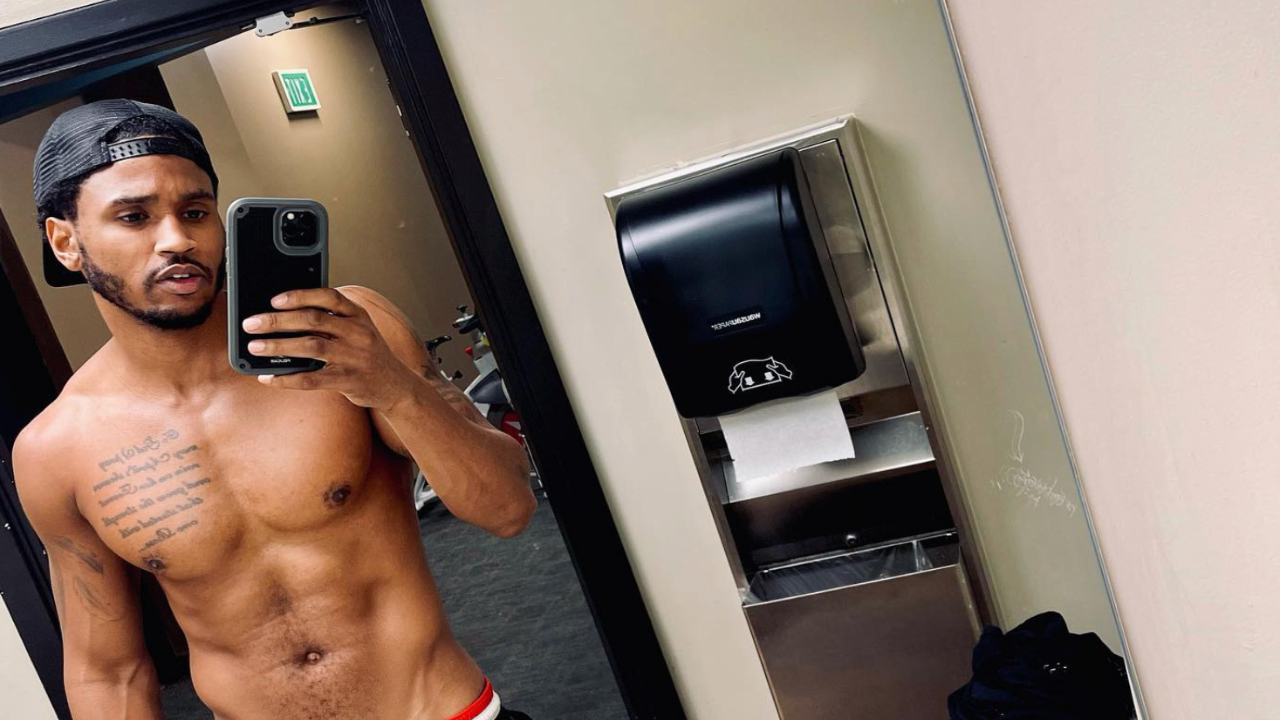 Key Highlight
Trey Songz is facing a lawsuit over accusations of sexual assault

The legal action stems from an incident in which Songz allegedly exposed a woman's breast

The anonymous plaintiff, referred to as Jane Doe in the lawsuit, is seeking justice
American singer and songwriter Trey Songz is facing a lawsuit over accusations of sexual assault. The legal action stems from an incident in which Songz allegedly exposed a woman's breast without her consent during a pool party held outside a Connecticut casino. The anonymous plaintiff, referred to as Jane Doe in the lawsuit, is seeking justice by filing a lawsuit against Songz, his production company, record executive Kevin Liles, and Atlantic Records. The incident in question occurred back in 2013, and the woman previously sent a demand letter to Songz detailing the incident and its impact on her.
Allegations of non-consensual act during public event
According to the lawsuit, Trey Songz reportedly pulled the woman's breast out of her bikini top, exposing her to the crowd during his "Foxwoods Liquid Sundays with Trey Songz" event. Video evidence has been presented to support the claims. The legal documents argue that the defendants should have been aware of Songz's alleged "sexual proclivities" and failed to take appropriate measures to control his behavior during the event.
ALSO READ: Why is Kanye West getting sued by paparazzi photographer Nichol Lechmanik? Here's what we know 
Emotional distress and career consequences
The lawsuit highlights the significant emotional distress and humiliation suffered by the woman as a result of the incident. The plaintiff's legal team emphasizes that she was unable to overcome the traumatic experience, leading her to make the difficult decision of leaving her promising career a few months later due to the ongoing embarrassment and psychological impact.
After issuing a demand letter, the woman allowed Trey Songz and the other defendants an opportunity to respond before initiating legal proceedings. Seeking a minimum of $10 million in damages, she has now officially filed the lawsuit. In response, Trey Songz's attorney, Michael Freedman, has defended his client, stating that these allegations are being repurposed from the past and taking advantage of California's controversial look-back window. Freedman expresses confidence in vindicating Trey Songz in court based on the merits of the case. As the legal proceedings unfold, the outcome will have significant implications for Trey Songz's reputation and legal standing. The case highlights the importance of addressing allegations of sexual assault and providing a platform for survivors to seek justice.
ALSO READ: Lawsuit over nude scene in 'Romeo and Juliet' film dismissed, judge cites constitutional protection
FAQs
What is happening with Trey Songz?
Trey Songz is facing a new lawsuit over an existing rape allegation. Per Rolling Stone, an anonymous accuser has refiled a lawsuit over claims that the singer raped her at a party in March 2016. The woman, identified as Jane Doe, is reportedly suing for $25 million.
---
Has Trey Songz retired?
You'd be forgiven for forgetting that Trey Songz was once a prominent face in R&B. He hasn't retired by any means, but the 37-year-old is better known for generating headlines for troubling allegations. He fought with a police officer at a Kansas City Chiefs game in January 2021, though he avoided charges.
---
Who did Trey Songz shoot?
Megan Thee Stallion on Trey Songz Shooting His Shot: He 'Don't Want No Smoke With Me' Trey Songz attempted to shoot his shot at Megan Thee Stallion on Twitter and was ultimately curved. Megan Thee Stallion Talks Perfecting Her Craft, Twerking, Trey Songz, New Music, 'Fever', & More!
---
About The Author
Suhasini is a budding writer with two years of experience under her belt. She has a passion for
...
Read more
Top Comments
There are no comments in this article yet. Be first to post one!