Vanderpump Rules season 10 finale: From Tom and Raquel's affair to shocking revelations, here's the recap
The explosive Vanderpump Rules finale exposes Tom and Raquel's affair, leading to a cascade of emotional turmoil, unexpected confessions, and fractured friendships among the cast members.
Published on May 18, 2023 | 02:07 PM IST | 70.9K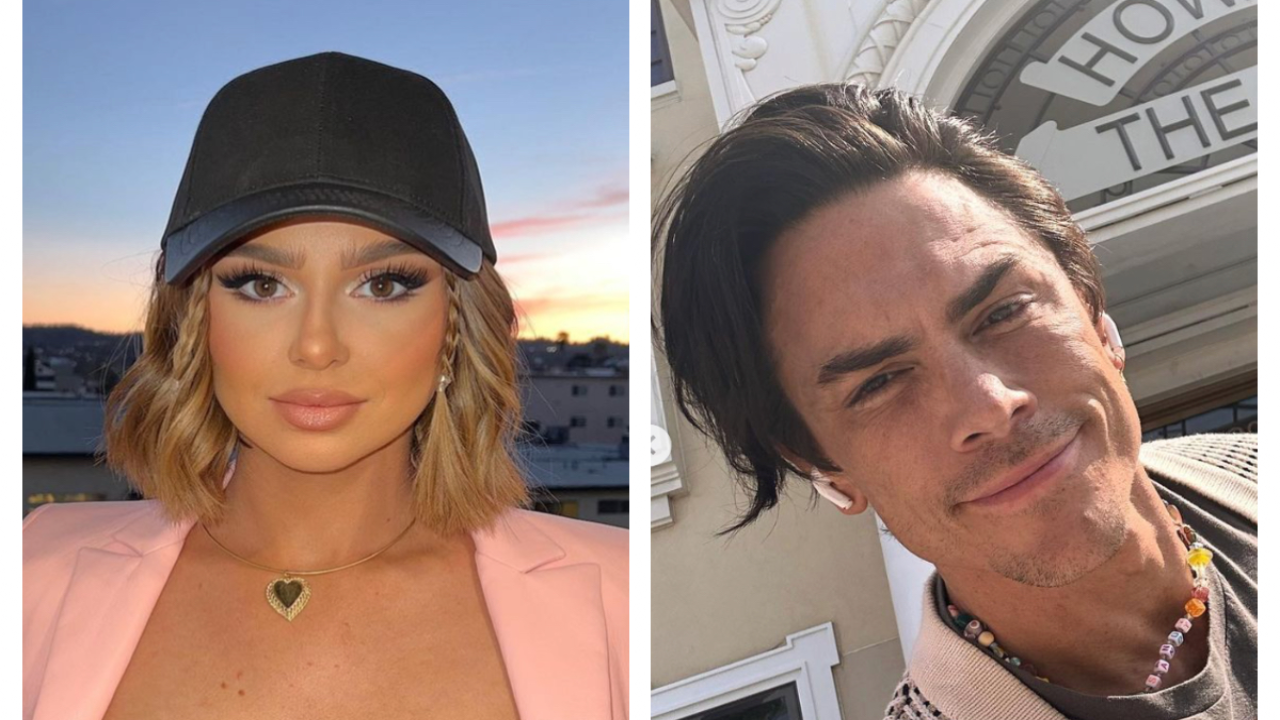 Key Highlight
The episode began with a flashback to Raquel's appearance on Watch What Happens Live.

Kristen, who had her own history with Tom, offered support to Ariana.

The discovery shattered Ariana, who confronted Tom about his betrayal.
The highly anticipated Season 10 finale of Vanderpump Rules delivered all the drama fans were waiting for, as secrets were exposed and relationships were tested. The episode, aptly titled "The One Where Everybody Finds Out (About Tom and Raquel's Affair)," kept viewers on the edge of their seats with shocking revelations that reverberated throughout the entire cast.
The episode began with a flashback to Raquel's appearance on Watch What Happens Live. Little did anyone know at the time that this seemingly harmless remark would set off a chain of events that would rock the Vanderpump Rules world. Tom's phone accidentally fell out of his pocket during a performance, and Ariana stumbled upon an intimate FaceTime screen recording of Raquel. The discovery shattered Ariana, who confronted Tom about his betrayal, leading to a heated and emotional argument that left both of them devastated.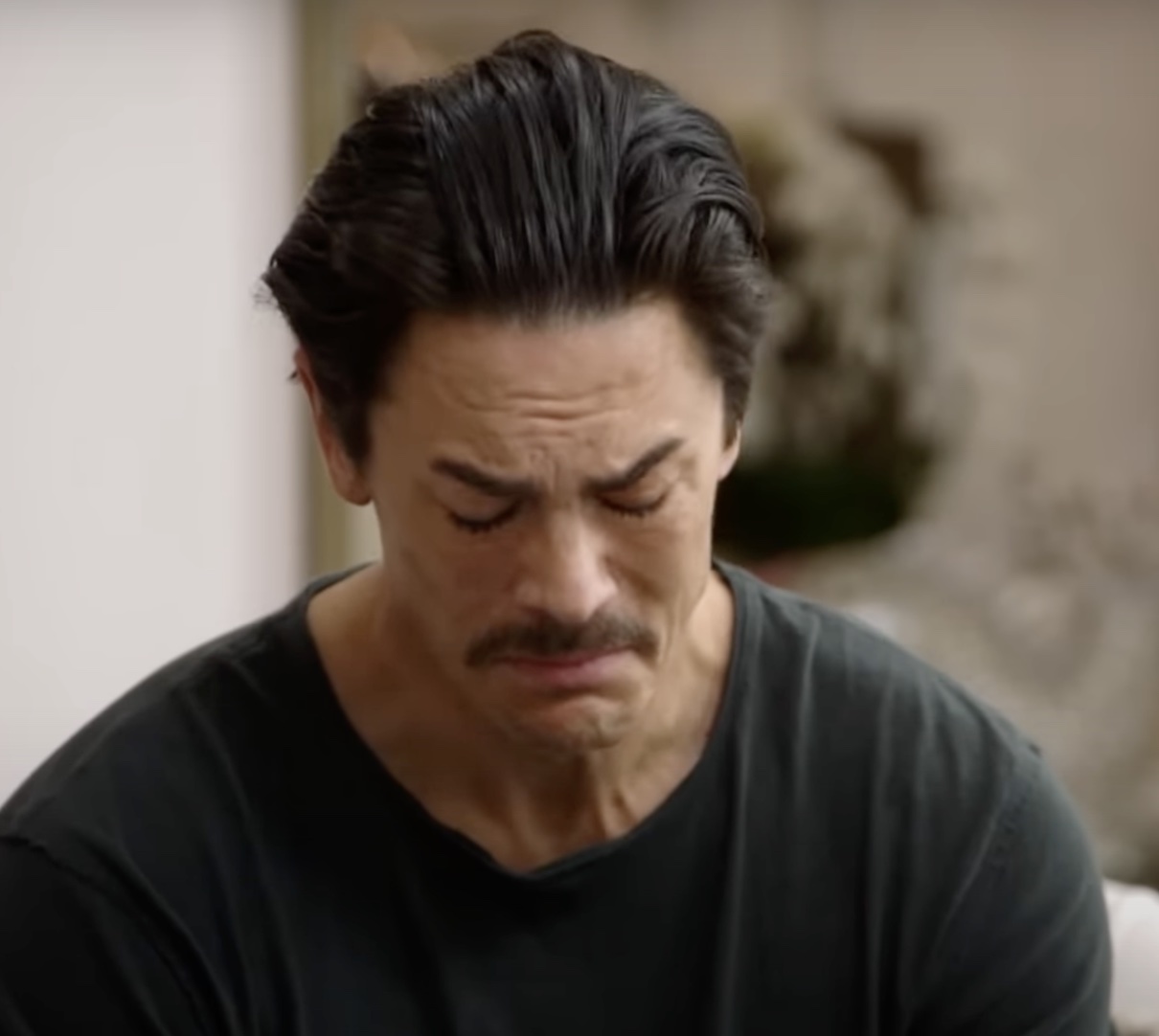 As the scandal broke, Ariana sought solace in the company of her friends, expressing her pain and disappointment. The news of Tom's infidelity quickly spread among the cast, causing a ripple effect of emotions and revelations. Meanwhile, fans started review-bombing Tom and Schwartz's new bar, Schwartz & Sandy's, in response to Tom's actions, casting a shadow over their business venture.
The aftermath of the affair also brought unexpected alliances, as Scheana and Katie put their differences aside to support Ariana during her time of need. They offered comfort and empathy, standing by their friend in the face of betrayal. However, the revelation of Tom's infidelity ignited a wave of speculation and rumours among the cast members. James, who had a complicated history with Raquel, mourned the loss of his friendship with Tom and expressed his anger and disappointment. Lala and Katie discussed their suspicions about Tom's behaviour, with Lala even suggesting that Tom may have been involved with other people in the past, including Billie Lee.
Raquel herself denied being in a relationship with Tom, but their interactions and undeniable chemistry seemed to suggest otherwise. In a vulnerable moment, they shared a shot together, acknowledging the chaotic situation they found themselves in. While Raquel questioned her decision to give her heart to someone who had betrayed Ariana, Tom reassured her of their connection, blurring the lines between friendship and romance.
The fallout from the affair extended beyond Tom and Ariana's relationship, causing fractures in friendships and alliances. Lisa Vanderpump, the matriarch of the Vanderpump Rules universe, provided comfort and guidance to Ariana, assuring her that something beautiful awaits her in the future. Meanwhile, the unexpected return of Kristen Doute added another layer of complexity to the situation. Kristen, who had her own history with Tom, offered support to Ariana, showcasing her capacity for forgiveness and growth.
 
As the episode came to a close, the cast gathered for a drink, except for Raquel, who was noticeably absent. Ariana made it clear that she couldn't remain friends with Schwartz if he continued to support Tom. This ultimatum highlighted the impact of Tom's actions on not just his own relationship but also the bonds within the group.
The Vanderpump Rules Season 10 finale was a rollercoaster of emotions, with Tom and Raquel's affair at the centre of it all. The episode showcased the intricate web of relationships and the consequences of betrayal within the tight-knit group. Fans eagerly anticipate the upcoming reunion episodes, where deeper truths and unresolved tensions will undoubtedly surface, leading to more intense confrontations, emotional revelations, and, hopefully, a path toward healing and growth for all involved.
ALSO READ: Explosive Vanderpump Rules season 10 finale to air on Bravo: Scandoval exposed and more
FAQs
What kind of show is Vanderpump Rules?
It is a Reality show.
---
When did Vanderpump Rules premiere?
Vanderpump Rules is an American reality television series which has been broadcast on Bravo since January 7, 2013.
---
About The Author
Suhasini is a budding writer with two years of experience under her belt. She has a passion for movies and is an av...id reader. Her love for storytelling shines through in her writing, when she's not busy writing she can be found binge watching the latest show on the block. Currently working for Hollywood at Pinkvilla. Read more
Top Comments
There are no comments in this article yet. Be first to post one!