Was Selena Gomez's character in Wizards of Waverly Place supposed to be queer? Here's what we know
Selena Gomez's character in Wizards of Waverly place was meant to be portrayed as queer? Here is what we know
Published on Mar 29, 2023 | 05:47 AM IST | 112.5K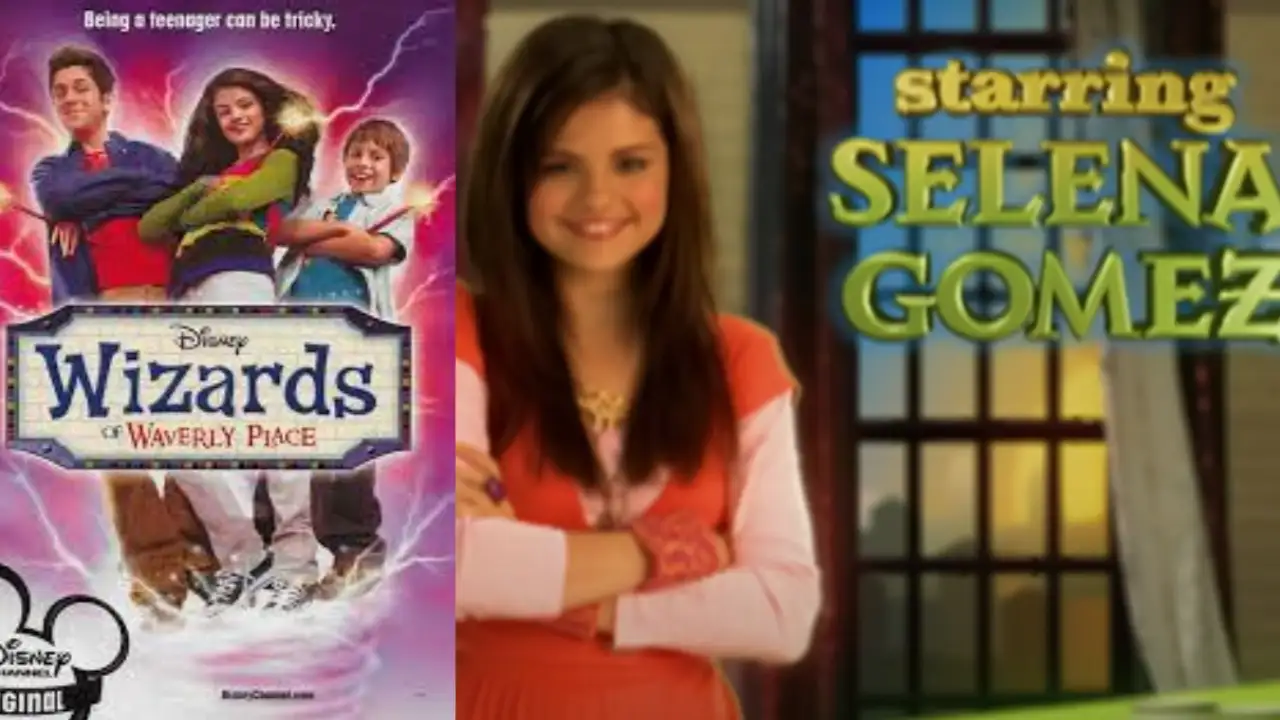 With Selena Gomez making headlines these days where she now stands as one of the favorite Hollywood stars of viewers, let's not forget this same 30-year-old Selena who made a mark as Alex Russo in Wizards of Waverly Place with her glorifying acting and stunning dressing sense, which made every young girl admire and ever since then audiences have grown up seeing the Selena Gomez that she has become today.
In the light of the recent glimpse it came to notice about Selena's character in the Wizards of Waverly place which was meant to be portrayed as a queer; just to get a recap here is all about the issue.
Storyline of Wizards of Waverly Place
Alex Russo, a character on Selena Gomez's Wizards of Waverly Place, nearly engaged in a queer relationship.  Wizards of Waverly Place which aired in 2007 at Disney Channel production that portrayed the Russo family to live normal lives in spite of having magical power.  Gomez's  character as Alex was the major subject of the programme, which followed her relationships, family problems, and school activities. The four seasons of the show finally came to an end in 2012.
'Alex nearly had a queer relationship on the show' - Detail insight on Alex's role play
Showrunner David Murrieta claims that Alex almost had a homosexual romance on Wizards of Waverly Place in an interview with the Wizards of Waverly Pod (via TVLine), which is hosted by Jennifer Stone and David DeLuise. 
While Hayley Kiyoko's bad-girl wizard character Stevie was framed as a prospective love interest for Alex, Murrieta recalls that Alex had a number of male love interests throughout the duration of Wizards of Waverly Place.  
Murrieta's comment on the following:
"I wished we could have played more with what was quite obvious to a lot of us, which was the relationship between Stevie and Alex...  We weren't able to in that time, but it was pretty clear to all of us what that relationship was.  That would have been fun.  Disney Channel has had characters, and they did it, but we got as close as we could.  Pretty close.  It was pretty much right there."
Yet, in the late 2000s and early 2010s, that wasn't a possibility.  If Wizards of Waverly Place were produced now, Alex could very well have a homosexual romance.  Nonetheless, even more contemporary Disney productions have struggled to have gay characters and relationships approved by the major entertainment company.  Andi Mack, a Disney character who was the first to prominently feature a queer character, appeared in 2020.
ALSO READ: Selena Gomez gushes about BFF Taylor Swift, calls her a 'game changer' at iHeartRadio Awards
FAQ
1. When did the series "Wizards of Waverly Place" end?
The series came to an end on January 6, 2012.
---
2. Are Selena Gomez and Jennifer Stone still maintaining their friendship?
Yes, they are still very good friends and share a good bond with each other.
---
3. When did The Wizard of Waverly Place start streaming?
The series premiered on October 12, 2007.
---
About The Author
Expertise: Hollywood, Entertainment, Philosophy, and Lifestyle - "Mirror of Life" complier and co-author ...of several other anthologies. Summerizes' love for writing and creating magic with words has always been her passion. Akanksha, who comes with 2.5 years of experience, has contributed to a diverse field of content creation. For her, writing is what completes her. Read more
Top Comments
There are no comments in this article yet. Be first to post one!